"Star Wars Resistance" Season 2 "The Engineer" – A Damsel In Distress [PREVIEW]
A motley crew of pilots and mechanics are floating on a ramshackle ship deep in space. Suddenly, they receive a mysterious distress signal from a woman who is in obvious danger. They must decide if the message is really fram a damsel in distress, or a trap set by their enemies. This week's episode of the Disney Channel Lucasfilm Animation series Star Wars Resistance, "The Engineer," echoes another distress message from long ago. Kazuda Xiono (Christopher Sean) heads off to investigate the source of the mysterious message. But what will he find when he gets there? And what will it mean for the denizens of the Colossus?
The Disney Channel's official episode description reads as follows…
"Star Wars Resistance" season 2, episode 5 "The Engineer: Kaz and Neeku discover Nena, a Nikto engineer in need of assistance, who barely escaped a First Order attack."
Judging by the episode description, the distress signal is coming from Nena, a Nikto engineer. While that answers the "who" question, it doesn't give us the "why." As in "why is Nena alone and running from the First Order? What kind of engineer is she? And whose side is she on?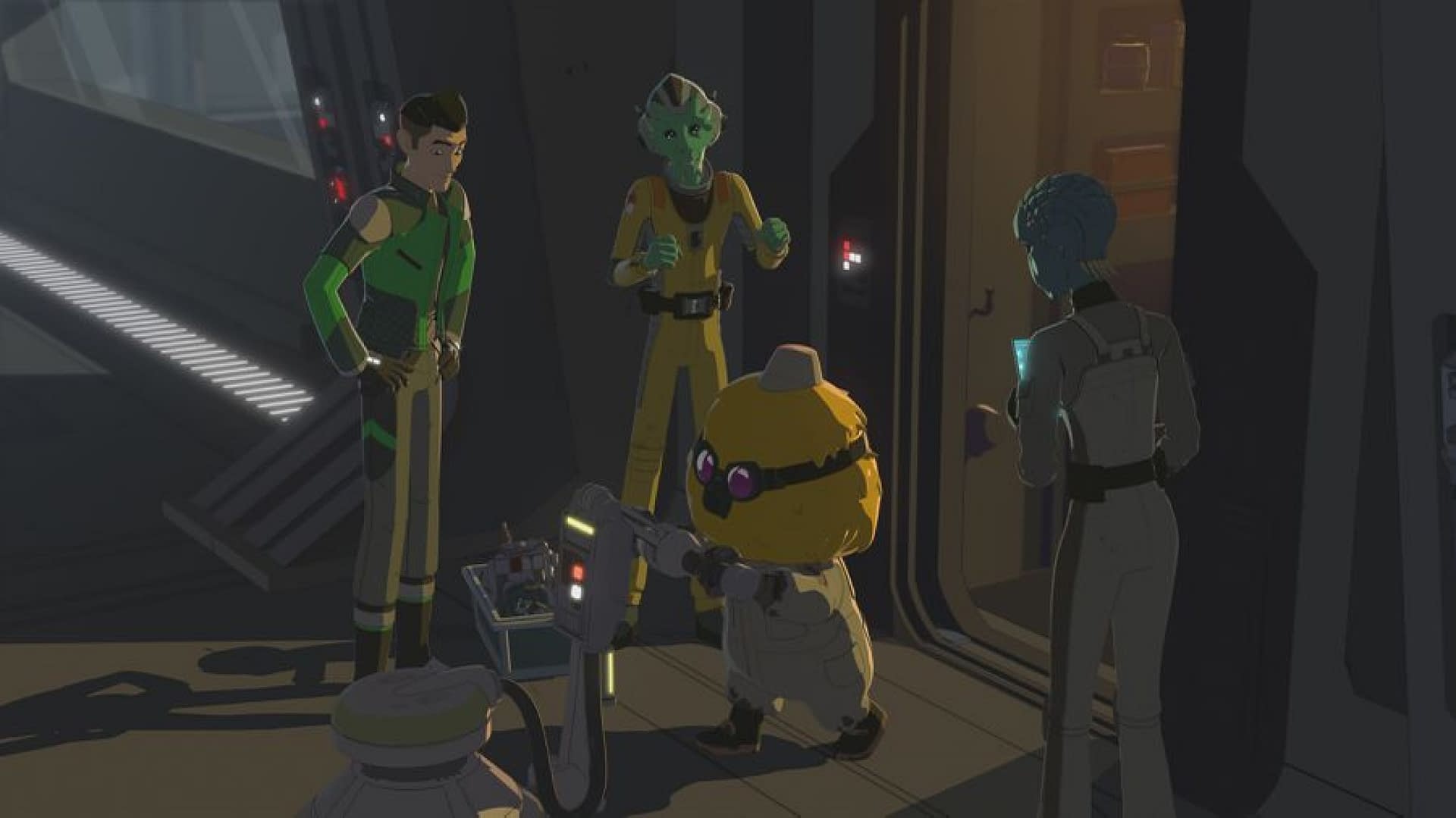 On a positive note, it appears that Kaz decides to take Synara (Nazneen Contractor) with him on the the rescue mission. Her level-headed thinking more than makes up for his complete lack of common sense. But, gleaning what we can from the Star Wars Resistance images released by the Disney Channel, it looks like the two run into some problems. Again, Kaz is lucky to have someone with actual fighting skills by his side.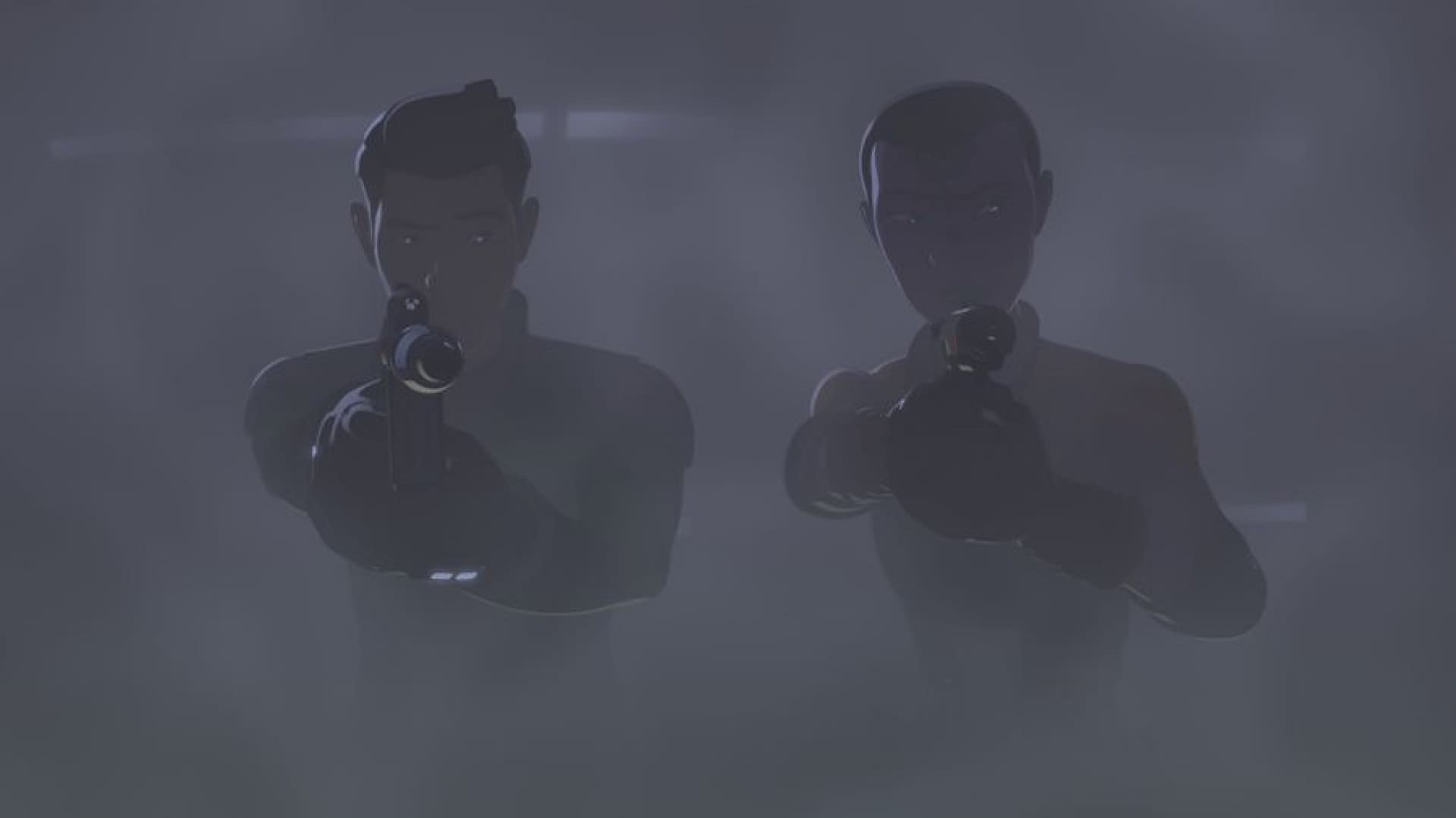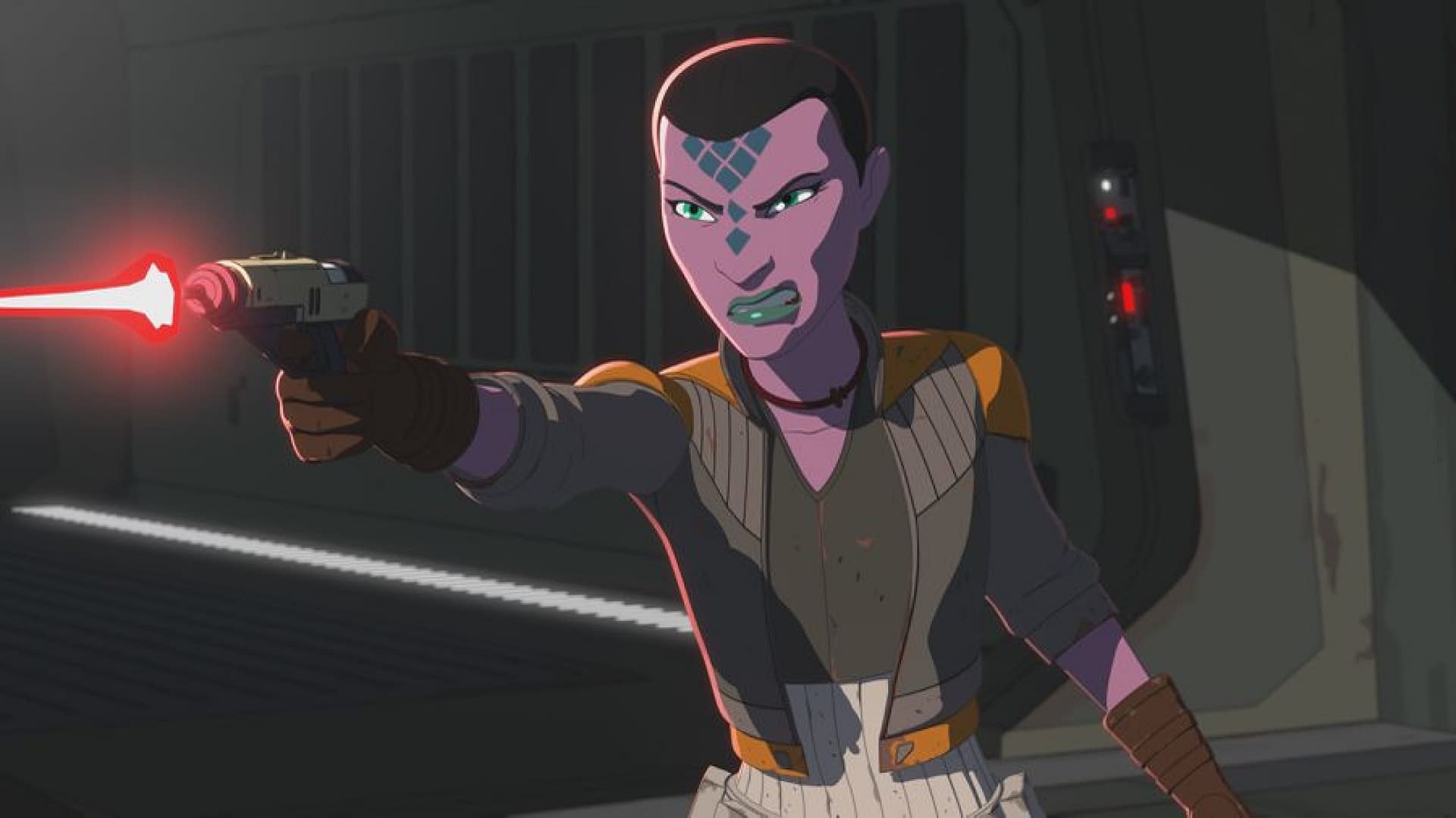 Unfortunately for the residents of the Colossus, the First Order hasn't shown up in the last few episodes of Star Wars Resistance. With November sweeps on their way, and the Cam (Suzie McGrath) and Rucklin (Elijah Wood) storyline still hanging, bad things are ahead for the flying refueling station. Viewers will have to wait and see if the encounter with Nena is what brings the First Order to the doorstep of the Colossus. But the below photo looks like bad news for everyone.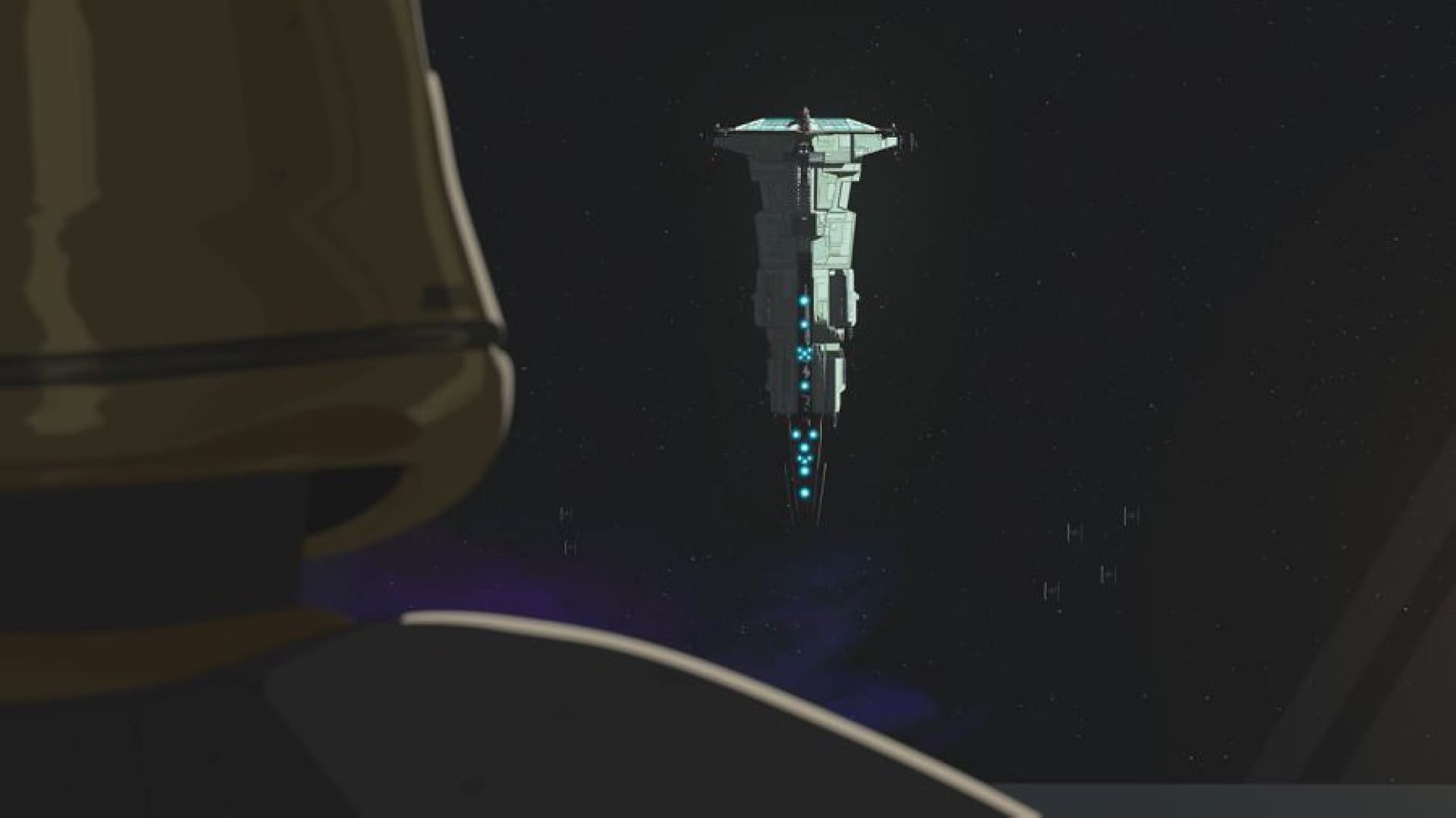 The last few episodes of Star Wars Resistance have been better than anything else we have seen in Season 2. However, many plot threads are still dangling. We will have to wait and see if the show's newfound focus can survive a further expansion of the cast. Presumably the plans for Star War Resistance are better than the ones Kaz makes on the show.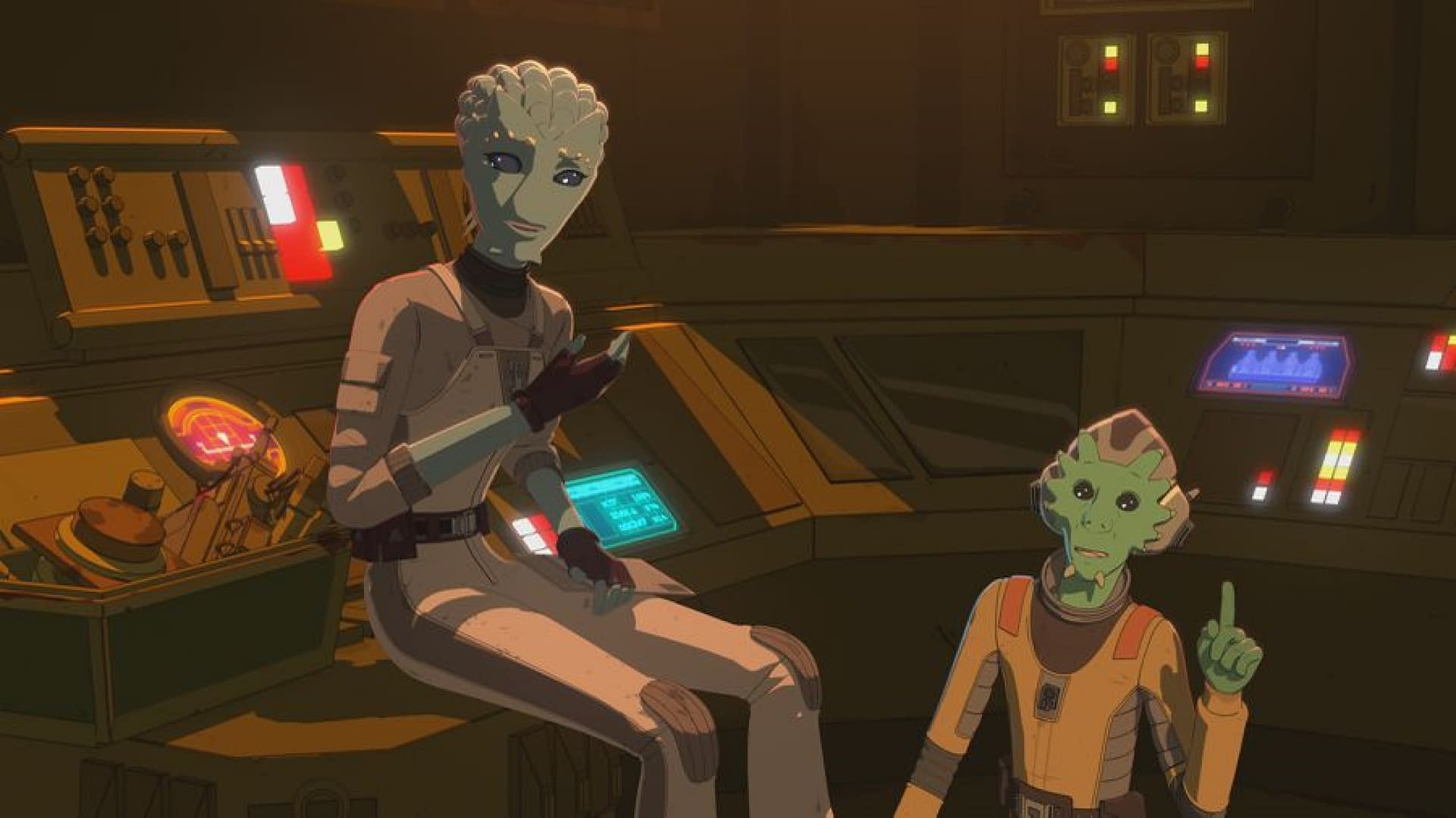 The next all new episode of Star Wars Resistance, "The Engineer," airs Sunday November 3 at 10 p.m. on the Disney Channel.