The scrumptious STARZ series Sweetbitter is returning for a second course this summer, and we couldn't be more excited. Salivating, even.
Surprising in its depth and immediate character building, Sweetbitter is a delicious tasting menu of 30 minutes perfectly balanced like a Michelin star meal should be.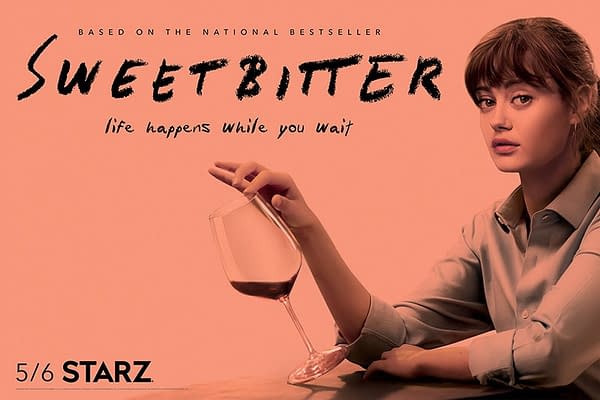 Based on Stephanie Danler's novel, the series stars Ella Purnell as Tess, a young and curious woman who moves solo to New York City, and pursues a career in the high-end restaurant industry. She's always learning, her wide-eyed wonder and at-times incredibly frustrating naiveté is part of what captivated us about the show.
STARZ CEO Chris Albrecht said of the renewal:
"Season one gave audiences a taste of the characters and backstory of an upscale New York restaurant, leaving them wanting more – which we will deliver with a second helping of Sweetbitter. The immersion of the audience into the world in and around the restaurant will deepen as the series looks further into the complexities of Tess' awakening and the lives of her new friends and colleagues in the second season."
While no set date for the return was released, we're just excited to be getting another bite of the show this summer. Season 1 is currently available on the STARZ app.
Enjoyed this article? Share it!