Supergirl is back on the beat as our intrepid reporter Kara Danvers (Melissa Benoist) is assigned to cover. . . the launch of Obsidian North's new VR contact lenses? Faster than you can say "Deadspin should stick to sports," she and William (Staz Nair) continue to hunt for dirt on their clickbait-obsessed and self-dealing boss Andrea Rojas (Julie Gonzalo) while under the ticking clock of the global launch.
Of course, nothing is that simple. And someone (namely Leviathan) is targeting the launch for their own nefarious purposes. They've unleashed another villain-of-the-week, Rip Roar (Nick Sagar), who along with a laser stolen from Lex Luthor is planning to melt an Antarctic lake, devastating the earth. (Ha ha– joke's on you! We're already superheating the planet to melt the ice caps!)
Despite the very silly James Bond villain style threat to the earth, and the fact that it can apparently be counteracted by Supergirl flying around it very fast (what can't be solved that way?) and Dreamer's (Nicole Maines) undefined dream powers (WHAT?!?!), this episode actually had some good moments thanks to Lena Luthor (Katie McGrath) and Malefic (Phil LaMarr — Yes, THAT Phil LaMarr). It's been great to hear LaMarr's voice, as it always is, but it's a true treat to see him as an on screen actor. (And so apparently they're not planning on bringing Sean Astin back to play Malefic?) And he knocks it out of the park with this. We also finally get an idea of what Lena is trying to do– end all violence worldwide by engaging in mass mind control to remove all aggression from all humans. I may actually be on Team Luthor on this one.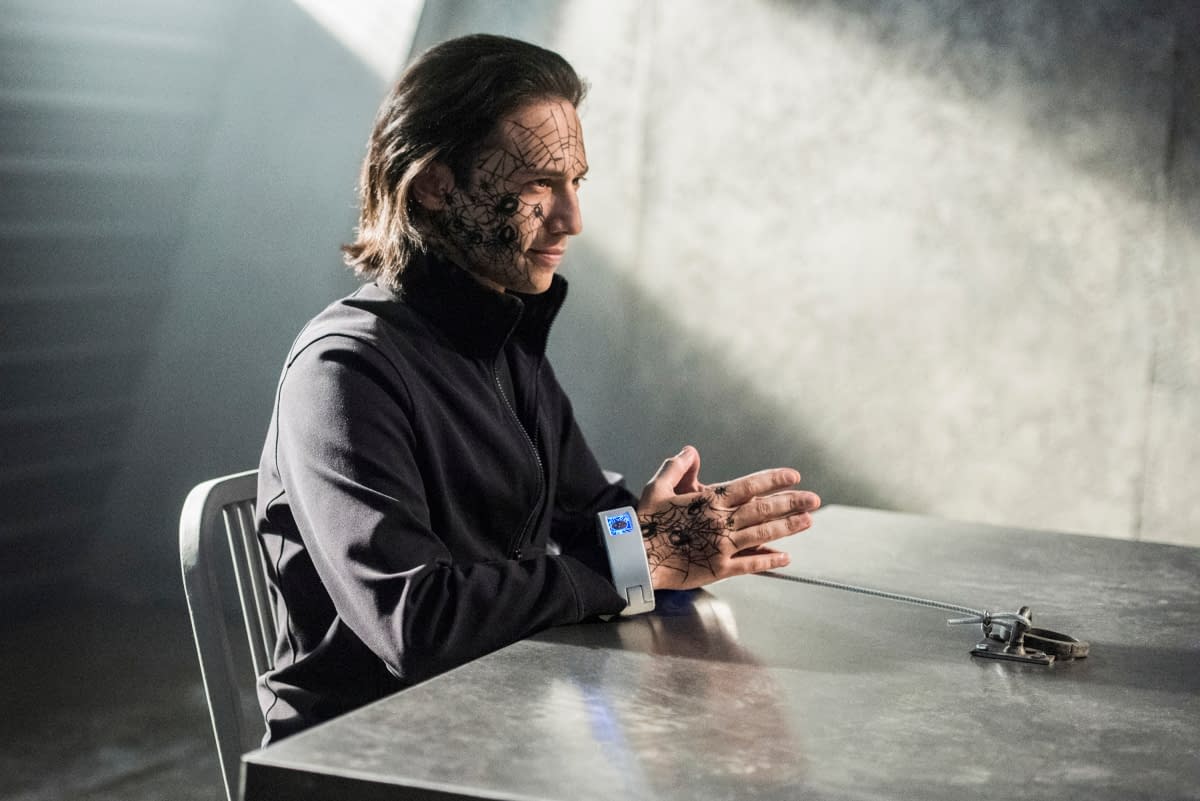 There's also a fun scene where Brainy (Jesse Rath) injects himself with the alien spider creature they captured previously, and, using a Keanu-Reeves-inspired codeword, allow the alien presence to take over temporarily. Effective interrogation technique, and fun codeword. Also good acting on the part of Jesse Rath, who rarely gets to spread his villain wings.
And in the world's most underwritten subplot, Alex (Chyler Leigh) and Kelly (Azie Tesfai) have a date-a-versary and OMG I have not seen a more boring couple on tv in a long time. Look, I can ship these folks all day, all week. I can ship them one day Amazon Prime but that doesn't excuse that there is probably better slashfic out there written about Alex/Kelly than what is happening in the show.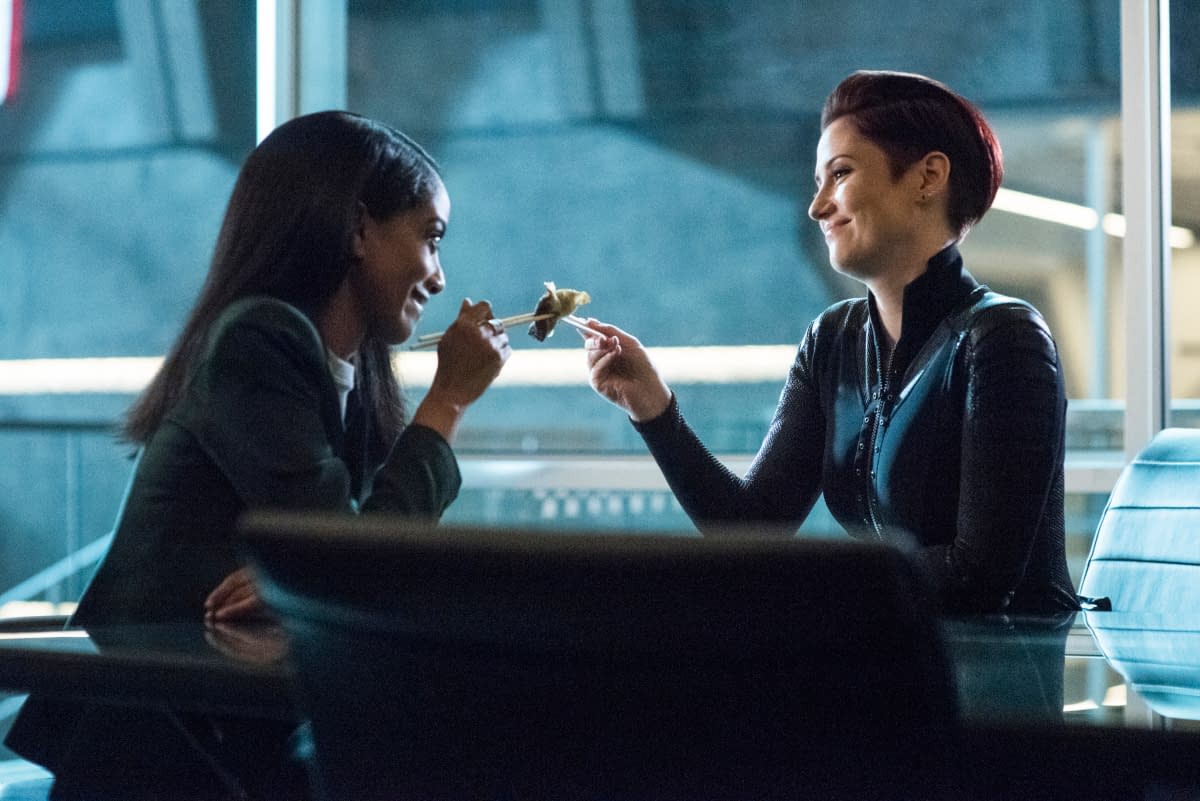 However, at least the show does not seem to be delving into the forbidden territory of trying to make Kara and William a thing. It sounds like for now The CW is listening to the prayers and tumblr posts of thousands of fans begging them not to do this. I can take them as professional associates. But just don't put Kara with the dude who treated her like garbage for the first few weeks they knew each other. At this point I'm actually hoping for a tragic but meaningful death for William.

Next week we return with "Confidence Women" – and by "we" I mean it looks like Leviathan is finally revealing themselves. Took them long enough… and it looks like Alex is directly in the crosshairs here.
And guess what else?
We only have three more episodes until "Crisis on Infinite Earths" on December 8th…
Enjoyed this article? Share it!