Supergirl Season 4, Episode 8 'Bunker Hill': The Road to "Elseworlds" Ends Strong (RECAP)
What an action-packed night as The Girl of Steel (Melissa Benoist) finally faces down both Agent Liberty (Sam Witwer) and Manchester Black (David Ajala) in what's essentially our mid-season finale. And, of course, there is setup for next week's "Elseworlds" crossover.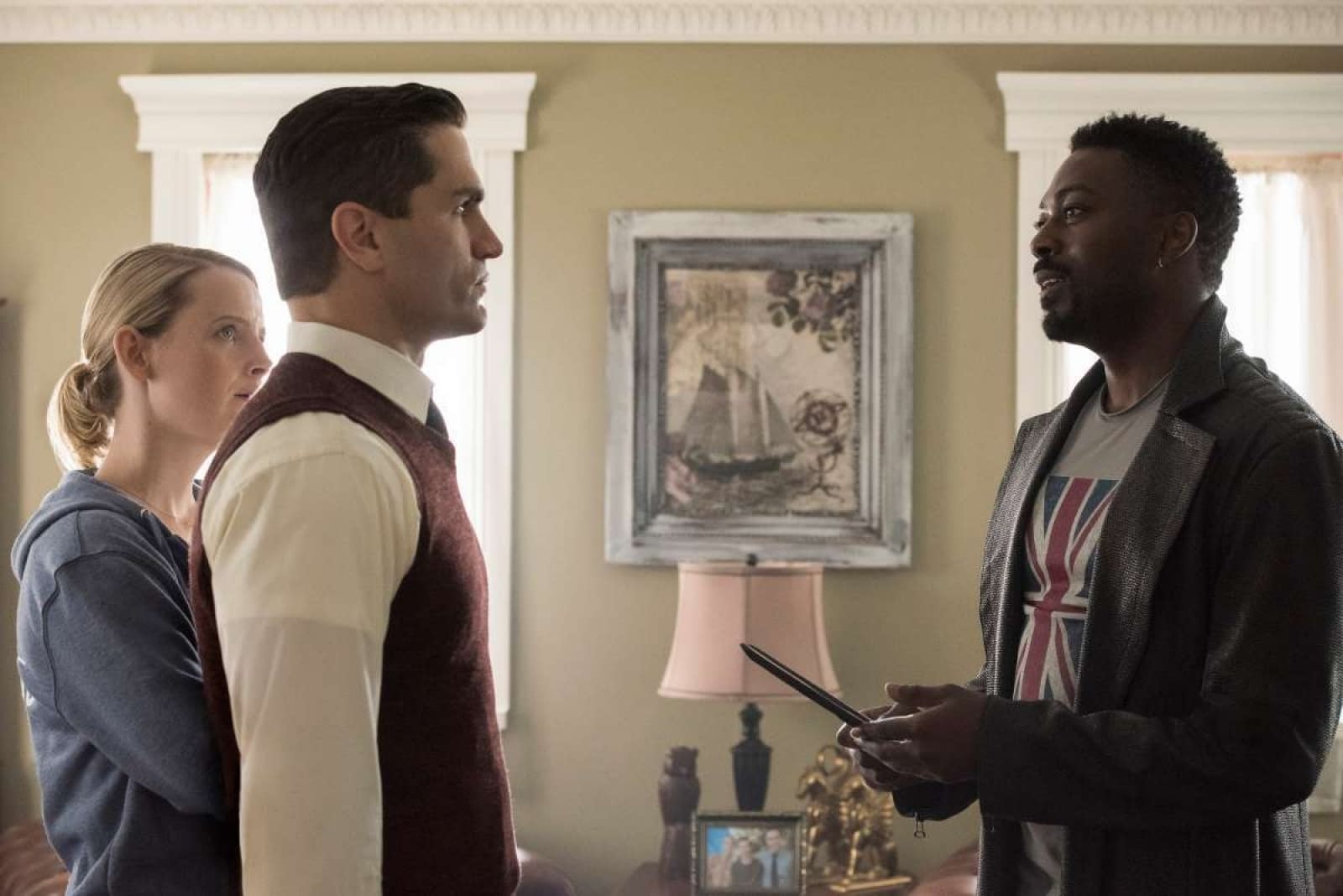 What happened? (relatively spoiler free)
Supergirl and Manchester Black are both on the hunt for Agent Liberty. Manchester's methods get him there first, as he confronts Benjamin Lockwood and his wife in his home. J'onn (David Harewood) tries to intervene psychically and prevent him from doing anything violent.
Meanwhile, the President is apoplectic, ordering the DEO to bring in Agent Liberty to help his sagging poll number. (The best reason ever!) Meanwhile, Nia Nal (Nicole Maines) is complaining about a nightmare she had involving Agent Liberty. Brainy (Jesse Rath) is able to help Nia concentrate her powers, which give them enough clues for Brainy and Kara to investigate and eventually track down Agent Liberty.
Why does it matter? (still relatively spoiler free)
This season continue its subtle-as-a-Kryptonian-punch commentary on hatred and racism. Beyond that, the episode's title, 'Bunker Hill,' comes from an artifact in the Lockwood home. A bayonet, used in the Battle of Bunker Hill in the American Revolution, was one of the first items ever forged by a member of the Lockwood family, beginning their family legacy of metalwork. This is an interesting choice– Bunker Hill was the site where they famously coined the phrase, "Don't fire until you see the whites of their eyes." Manchester similarly keeps his "powder" dry until he can truly confront Lockwood over the murder of his girlfriend Fiona (Tiya Sircar).
The essential conflicts between Supergirl and Manchester over how to approach fighting evil, as well as the conflicts between Manchester's violent approach and J'onn's newfound path of peace, are tested to the breaking point. Will Manchester kill Lockwood? Should he? 'Bunker Hill' is the single episode of television most fraught with ethical questions outside of The Good Place.
No, but what really happens? (spoilers, duh)
The last fifteen minutes of this episode are beautiful and near-perfect. Kara is sidelined when she is covered in nth metal, which hardens around her and traps her. She breaks free by flying, and lifting the entire factory, a few dozen feet off the ground, then dropping it, breaking the metal casing around her. It's rare we get to see a really cool example of someone using their powers, but this was it.
Second, it was really great to finally bring Nia out of her shell and start developing her powers. Brainy's interactions with her are classic and some of the most fun to watch. It's also great to see her gain confidence and become a superhero on her own terms. In many ways, this is her origin story.
Third, the shows has its climax (the throwdown with Manchester, Lockwood), and then somehow after the climax it has two incredibly poignant and important pieces. First, as Lockwood is being led to the police – ever the savvy media personality – he points out that he has had his masked removed, but we still don't know Supergirl's identity. As the police lead him to jail, a gathered crowd chants for "Liberty!" and demand he be released. The newspapers call him a "human rights activist." We're left with a foreboding sense: was Manchester right…and Supergirl wrong?
The President also confronts Supergirl at DEO headquarters. Despite his poll numbers ostensibly going up, he mentions "a lot of my donors" calling and asking about Supergirl, about whether she can be trusted. He demands to know her secret identity…but she refuses.
Folks, Supergirl may have won the battle of 'Bunker Hill' but she might be losing the broader war of public opinion. With this as a mid-season finale, it looks like when the show returns to this storyline in January, it will be on severely different terms. The moral complexity they have woven into this season will no doubt continue.
And then there's this final scene… the one with a huge tease for next week's CW "Elseworlds" crossover:
Yup, that's The Monitor (LaMonica Garrett) right there…and Jon Wesley Shipp as The Flash…?!?!? Looks awesome – can't wait!