Supergirl Season 3: Who is Coville's Cult Worshiping Now?
While the other Arrowverse series have or are about to wrap up, Supergirl is only hitting its 19th episode on Monday due to the nine-week hiatus it went on while DC's Legends of Tomorrow finished out its season. With five episodes left, they still have to do side stories like this one, which focuses on both the religion/cult that Thomas Coville (Chad Lowe) started. The cult worshiped Supergirl and the teachings of Rao and also put a highlight on James Olsen (Mehcad Brooks), aka Guardian. While the Guardian story focuses on his secret identity, the main story is about one of Coville's followers who breaks away with a journal that might help Supergirl (Melissa Benoist) stop Reign (Odette Annable).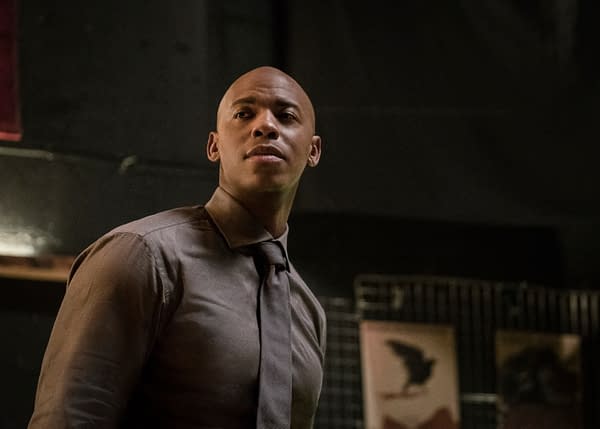 But since Coville ended up getting out of prison and joining up with the mysterious Kryptonian woman and the Worldkillers… who is running the religion, and what are the worshiping now? That was something EW.com asked Benoist recently along with what Supergirl may be coming up against:
What she's going to face is unnerving for her. She saw the way they believed in her when they were worshiping Supergirl, but I think the train goes a little off the rails in this one, and it's out of control, and now they're worshiping Worldkillers, so it's pretty sinister.
The episode is called 'The Fanatical' and it will air Monday, May 21st at 8 p.m. ET.