There has been almost zero news coming out of the Supergirl camp since the show went on hiatus. Even though the show won't be back until April 16th, you would've expected at least some casting announcements for the episodes they're filming now. But it's been very quiet. The closest thing we have is we now know the title of episode 14, which will be the one they return with, and a new photo has been released.
The episode title is a play on the Bon Jovi reference from earlier this season. Part of the things about this era of Earth that Mon-El (Chris Wood) was trying to teach the Legion of Super Heroes included the legend and musical stylings of Bon Jovi — to the point that Imra (Amy Jackson) quoted one of the songs to inspire Mon-El. That said, the title of the 14th episode is 'Schott Through the Heart', a play on both the classic song and Winn Schott's name.
This will be the episode that focuses on Winn (Jeremy Jordan), the first since the season 1 episode, Childish Things where we met Winn Schott Sr. (Henry Czerny), aka the Toyman. In the new episode, Laurie Metcalf of Roseanne, Big Bang Theory, and Ladybird will guest star as Winn's mother. When it was originally announced back in November, this was supposed to be the 15th episode. No indication in the reports of why it was changed.
This image popped up on social media today, it could be from the episode or it could just be a promotional still. Either way, it's the only new image we've had in weeks.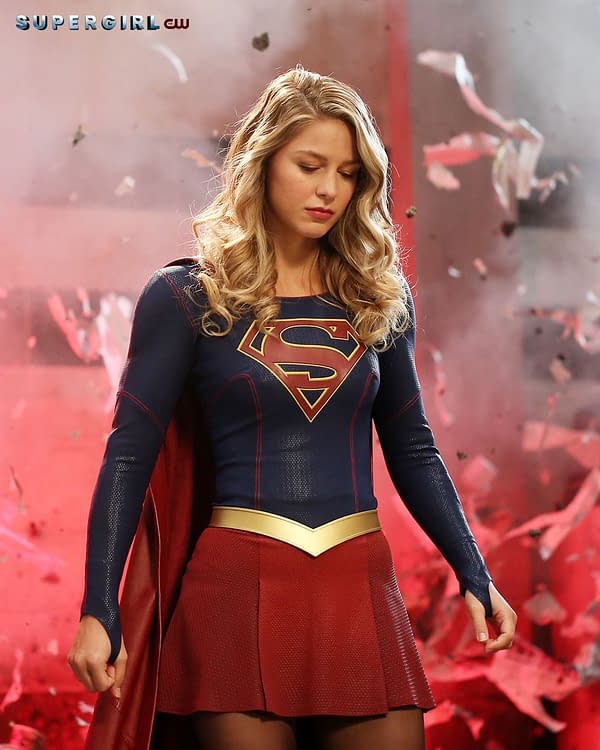 Enjoyed this article? Share it!