Supergirl Season 4: 'Major Crimes' Jessica Meraz Joins Cast as Villain Menagerie
The CW's Supergirl will take on a new "big bad," with Jessica Meraz (Major Crimes). Set for the role of Pamela Ferrer, aka Menagerie, Pamela has the power to bend alien "symbeasts" to her will and take the form of anything she can imagine. No details on so far on how the character will fit into Supergirl's season four, but Menagerie's comic book origins do give us some clues: she was originally a member of Manchester Black's (David Ajala) "Elite," a jewel thief who doesn't mind hurting people. Since this puts her directly in Manchester Black's orbit, we can expect that he won't be in jail long and will start getting the team back together.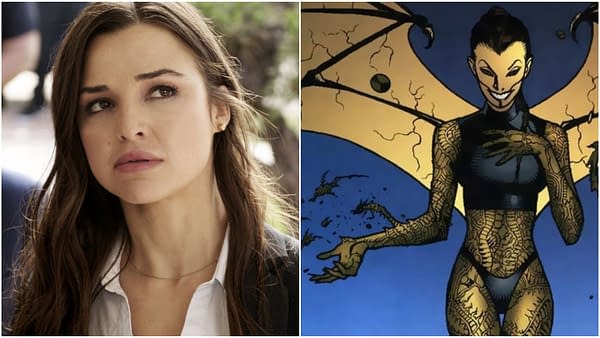 How this will play into this season's themes also remains to be seen. In the comics, Menagerie is a human who gains her powers from experimentation done by the DEO. With Lena Luthor (Katie McGrath) currently experimenting on humans to give them powers (and one failed experiment behind her) will Ferrer be next among the L-Corp experiments?
Menagerie showing up might also get tricky with the human vs. alien meta-narrative this season. With an alien-based powerset, how will she play into the anti-alien sentiment currently sweeping the nation? Will she be seen as a human with powers, or will she be seen as alien? How will Benjamin Lockwood/Agent Liberty (Sam Witwer) play into this? Will he stay unseen in his cell unseen – but still the seed of the human vs. alien animus?
Meraz joins a host of other guest stars for the second half of the season. Hanna James (Outlander) and Kate Burton (Grey's Anatomy) are set to play the sister and mother of Nia Nal (Nicole Maines), respectively; with Azie Tesfai (Jane the Virgin) joining the cast as James Olsen's (Mehcad Brooks) sister Kelly.
Supergirl has its mid-season finale with the Arrowverse "Elseworlds" crossover on Tuesday, December 11.