Supergirl Star Nicole Maines Talks Dreamer, Says Bring on The Big Bads
Having officially wrapped a COVID-19-impacted fifth season and with the sixth season not slated until later in 2021, Supergirl star Nicole Maines has a little downtime to rest and relax, right? Standing still isn't really something the trans rights activist and actor is known for, out promoting her vampire film Bit when Maines was asked about her Nia Nal aka Dreamer alter ego. While the importance of playing television's first transgender superhero for the past two seasons has never once been lost on her, she's looking forward to the day when a trans character can play the "big bads" and not have their trans-ness be what defines their villainy: "I think it's that more and more trans characters [can] be less than perfect and be a–holes and be the villains. We can look at them, and be like, 'They're just people. They make poor choices. They can be bad people. They can be not nice.' Trans-ness is not a person. A person is not identified by their trans-ness."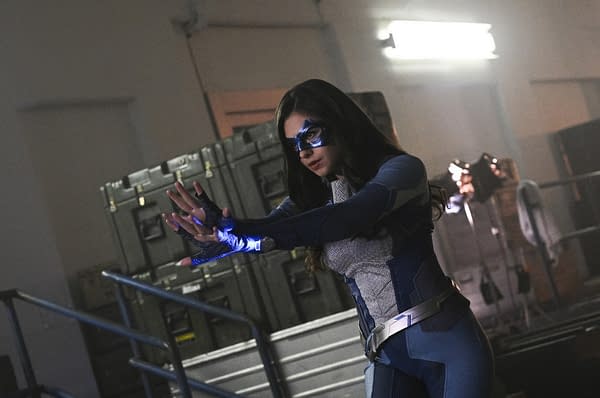 Maines readily admits that when she started on the fourth season of the long-running CW series, she went into it feeling a responsibility to portray Nia in nothing less than a noble and heroic light: "When I first started playing Nia, I was really nervous to kind of show her in any way that wasn't favorable. I was very nervous to show her making poor choices or have her react poorly to something. I needed her to be a success. I needed Dreamer and Nia to be untouchable." Maines explained that a major reason for her concerns and nervousness was the lack of trans characters on television: "The representation is really on the shoulders of just a few. So everything that happens to those characters is reflective of the rest of the trans community. If we're anything less than perfect, that's going to reflect poorly on the rest of us."