"Supernatural": Jeffrey Dean Morgan, Jared Padalecki & Jensen Ackles' "Three Kings" Ink Story Revealed
With The CW's Supernatural about to wrap up its series' run on the network after the upcoming 15th season, fans have been throwing around a wide range of theories on what the series-ending season will mean for the Winchchesters – which is understandable, all things considered.
Then again, when you tick off a "certain all-powerful entity" so that He forces you into a position of having to relive 15 years worth of "greatest hits"? Let's just say that Sam (Jared Padalecki) and Dean (Jensen Ackles) are going to be presented with a sea of deadly, disturbing possibilities.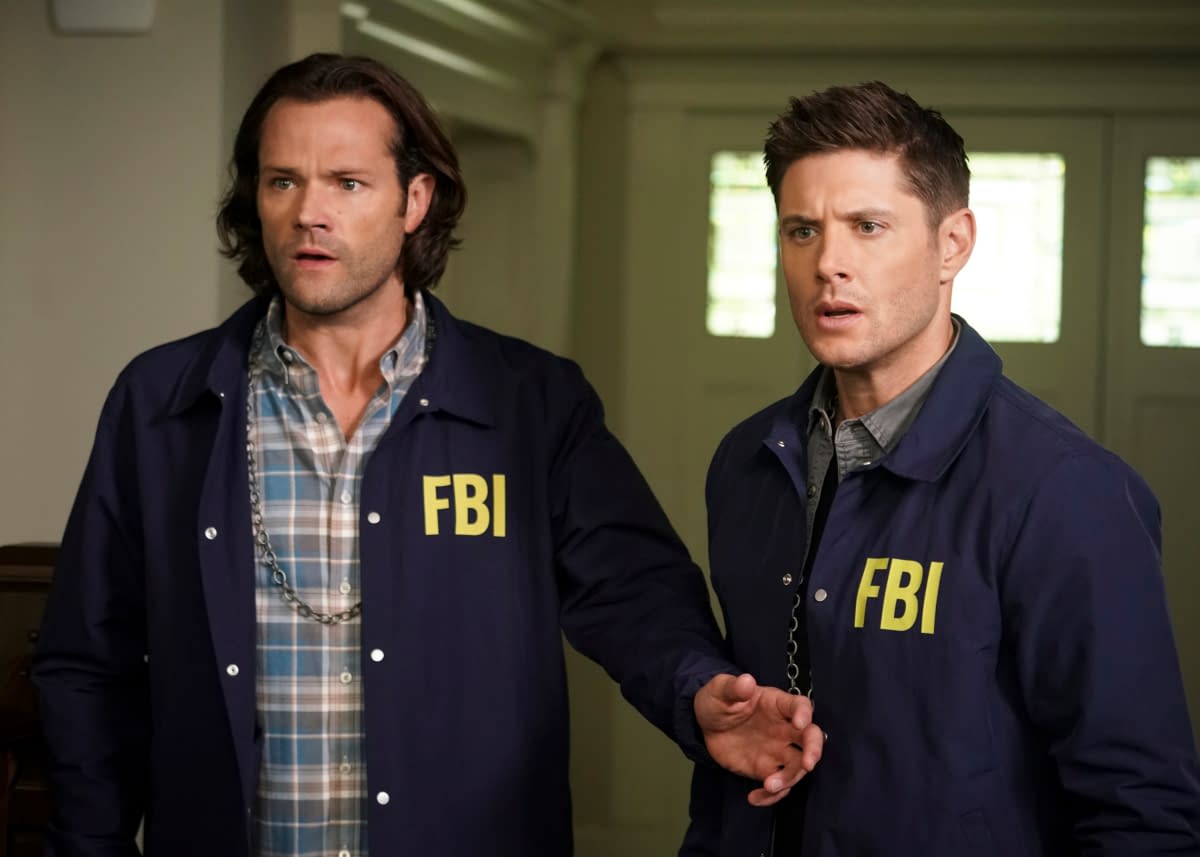 Less than a week ago, we reported on how "Papa Winchester" Jeffrey Dean Morgan shared a moment from his wedding weekend to Hilarie Burton where Morgan, Padalecki, and Ackles used the occasion to also fortify a special, permanent bond between them via ink (special mention to Mike Lucena from Brooklyn's Flyrite Tattoo for the work).
Now, Padalecki and Ackles are offering some insight into the decision at a recent fan event in Toronto – starting with the couple having a tattoo artists working their wedding reception.
While the tattoo menu selection had a number of choices, it appears the crown was their destiny – as least as Ackles explains it:
"I was standing there and Jeff comes up, he's like, 'Dude, are going to get one?' I was like, 'I don't know, maybe.' I was like, 'The crown's kind of cool.' I didn't know it was a Basquiat crown. I was thinking like, 'Oh I was king of Mardi Gras this year, maybe I'll get the crown. [Jeff's] like, 'I'm gonna get that crown.' I was like, 'Oh, no way, that was actually the one I was looking at.'"
Think the word "destiny" is too strong to use? Consider this: the crown was the only image that Morgan specifically requested be included. As Ackles continues, it suddenly felt like a foregone conclusion:
"He's like, 'Dude, just get it too,'" Ackles remembers. "Around that time, Jared walks up. He's like, 'You guys getting one?' I was like, 'Yeah we might do the crown.' He's like, 'Well me too, I'm in!'"
That said, two of the three newly-crowned "three kings" also see their ink in other ways, with Ackles mentioning that it's "actually a 'W' for 'Winchester.'" So take a moment and get your "Feels" ready as you check out Morgan's original post – and also make sure to check out Morgan's tuxedo vest. It's pretty sweet.
Supernatural season 15, episode 1 "Back and to the Future": THE BEGINNING OF THE END – Picking up here we left off last season, Sam (Jared Padalecki), Dean (Jensen Ackles) and Castiel (Misha Collins) are left to defend the world after all the souls in hell have been released and are back on Earth and free to kill again.

Supernatural season 15, episode 2 "Raising Hell": SENDING OUT AN SOS – Sam (Jared Padalecki), Dean (Jensen Ackles) and Castiel (Misha Collins) call on Rowena (Guest Star Ruth Connell) to help keep the evil souls at bay and get an unexpected assist from Ketch (Guest Star David Haydn-Jones). Robert Singer directed the episode written by Brad Buckner & Eugenie Ross-Leming

Supernatural season 15, episode 3 "The Rupture": AS IT IS WRITTEN – Sam (Jared Padalecki) and Dean (Jensen Ackles) together with Rowena (guest star Ruth Connell) work tirelessly to keep all of hell from breaking loose. Castiel (Misha Collins) cannot forgive an arrogant betrayal. Charles Beeson directed the episode written by Robert Berens.

Supernatural season 15, episode 4 "Atomic Monsters"

Supernatural season 15, episode 5 "Proverbs 17:3"

Supernatural season 15, episode 6 "Golden Time"

Supernatural season 15, episode 7 :Last Call"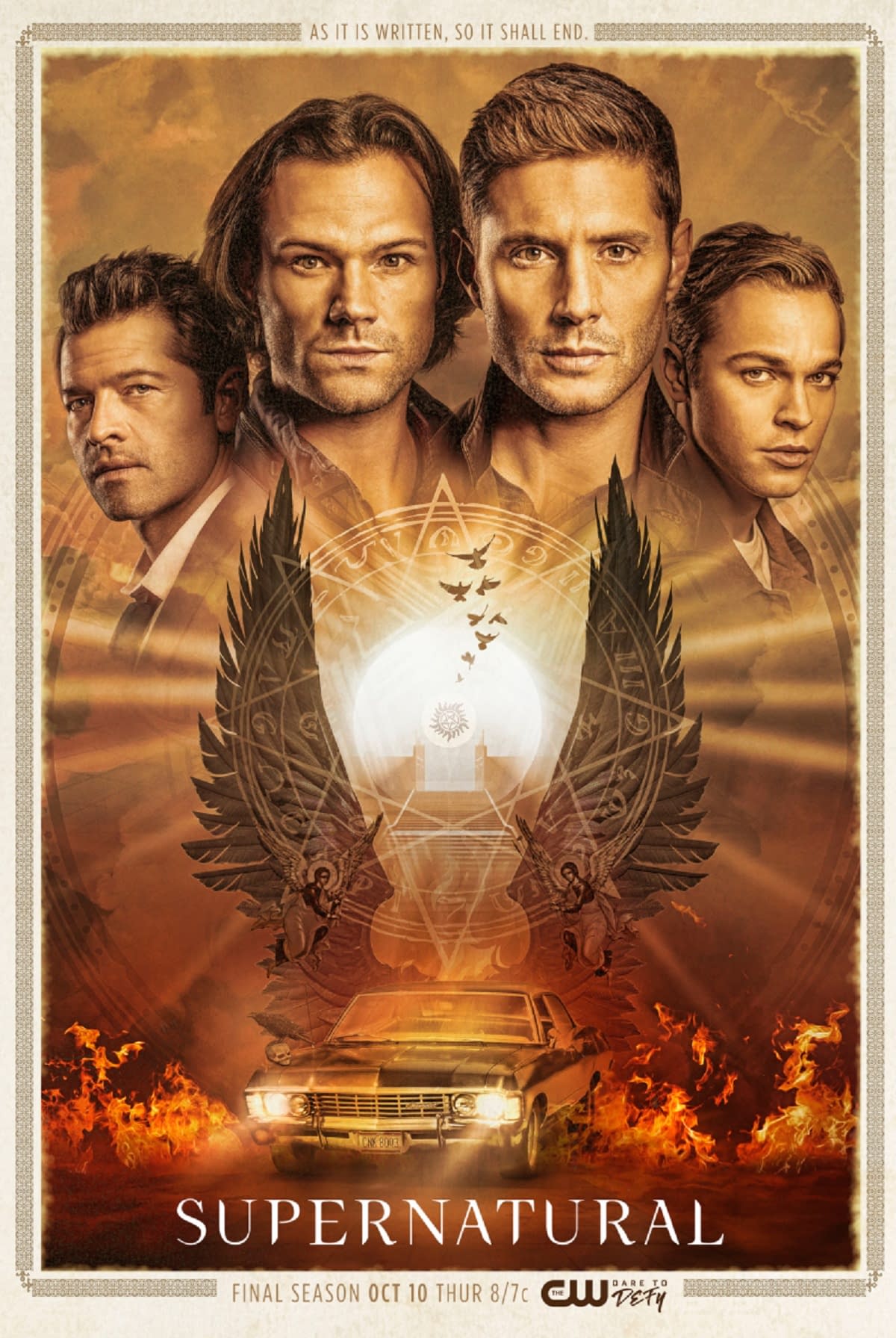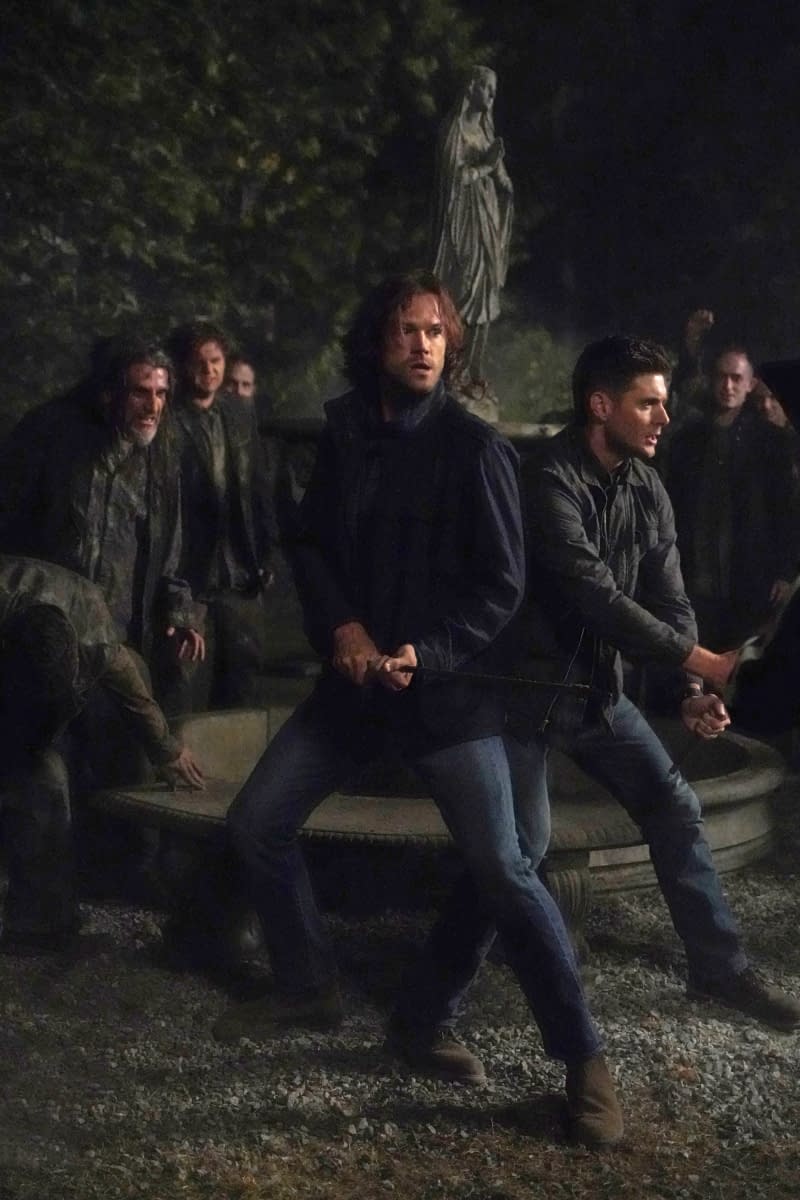 Series co-showrunner Andrew Dabb revealed to TV Line some more details on what fans can expect from the show's final run:
● As the season begins, Sam and Dean are left questioning how much of the past 14 seasons has been their doing – or Chuck's:"They're realizing, 'Well, we're the Winchesters, but were we really doing this Chuck's (Rob Benedict) way?' Part of reclaiming that agency is a big part of the season for them."
● Whe you're forced to take on "The Almighty," there's going to be casualities – and as Dabb warns, those losses are going to prove all-too-real to Sam and Dean: Plus,
"[Sam and Dean] are going to start to lose people who, in past seasons, we would've never lost — and lose them in a very real way. Our guys are going to realize there's a certain finality, and some of the things they've relied on to get through the day — people, talents, things like that — they are no longer going to be able to roll out. And that's going to throw them for a loop."
● Some familiar faces fans can expect to see back include Sam and Dean's' half-brother Adam (Jake Abel), God's sister Amara (Emily Swallow), and deceased hunter Eileen (Shoshannah Stern).
● When the season begins, Jack (Alexander Calvert) is still doing time in The Empty (and according to Dabb, "he's not coming back in the near future") – and that Castiel's (Misha Collins) deal to save him will "come to a head."

Though news of the series' was announced in March, fans of the long-running horror-drama series are still coming to terms with the decision and looking for answers. Padalecki and Ackles did their part to get viewers through the stages of the series-grieving process back in April, taking the stage at VegasCon 2019 to explain that the decision to end the series was a "community decision" and was not influenced by the network or the studio.
Check out the moment for yourselves in the video below, starting around the 28:35 mark:
"It wasn't an easy decision. It was months and months, if not years, of discussion between he and I, between the rest of the cast, between the crew, between our writers, between our producers, between the studio, between the network. Nobody wanted to see this show fizzle out.

I think that it was everyone wanting to do the biggest service to the show that we could by going out strong. It just seemed like the writing was kind of on the wall as to when that was happening. Everybody kind of felt that it was coming soon, and so it was just taking that leap of faith of going like, 'Well guys, let's get out the paint and paint that finish line because what we've accomplished is unlike any other.'"

– Jensen Ackles
Here's a look back at the original Instagram announcement from Padalecki, Ackles, and Misha Collins; followed by a personal post from Collins:
Supernatural executive producers Robert Singer and Dabb also shared their thoughts after the announcement was officially made:
"Firstly, we would like to thank all the people who have been involved with the show both in front of and behind the camera. For us it has been an experience of a lifetime. The support we have had from both Warner Bros Television and The CW has been incredible. We'd like to give special thanks to Jensen, Jared and Misha for making this journey so special. It is now most important to us to give these characters that we love the send off they deserve."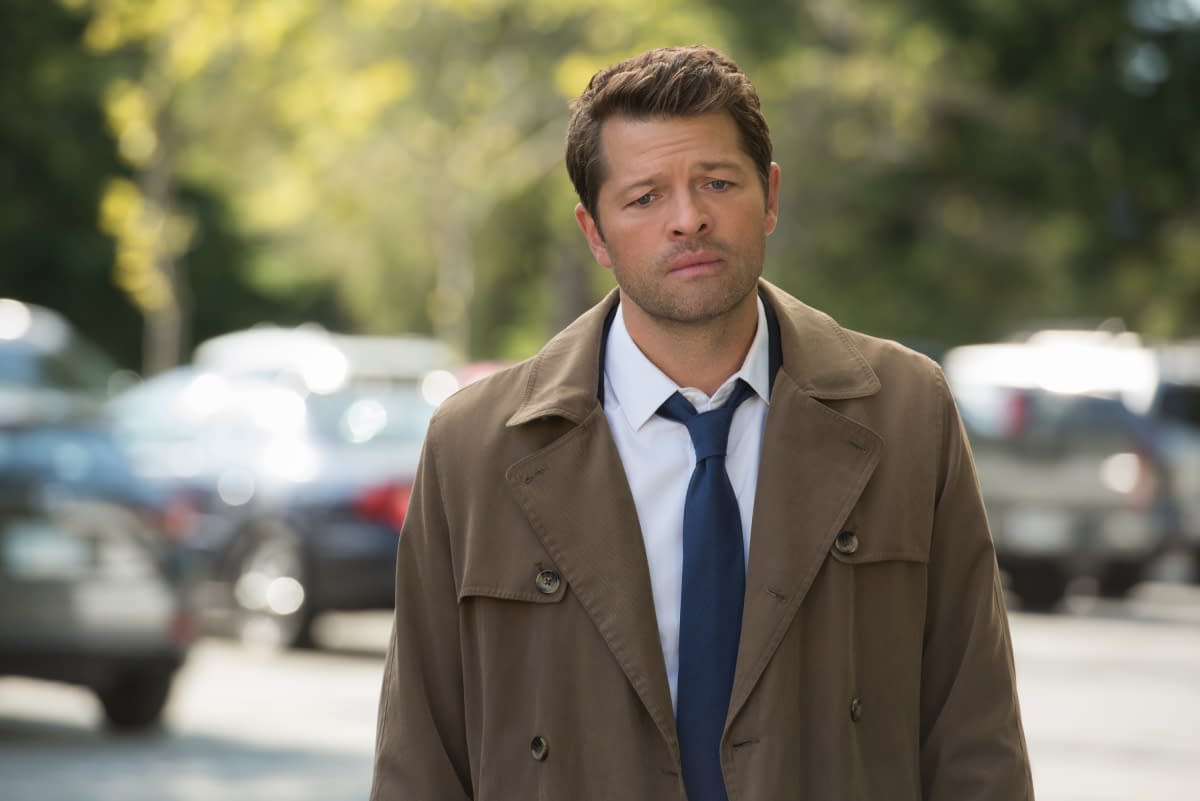 The CW's Supernatural stars Padalecki as Sam Winchester, Ackles as Dean Winchester, Collins as Castiel, Mark Pellegrino as Nick, and Calvert as Jack. Executive producers include Singer, Dabb, Phil Sgriccia, Jeremy Carver, Ross-Leming, Buckner, and Berens.