"Teen Titans GO! Vs. Teen Titans": Grey Griffin Talks Mrs. Claus, Snow White & More [INTERVIEW]
Grey Griffin has been voicing animated characters for so long there is no way you have not heard her voice before: Daphne on Scooby Doo and Guess Who, Donna Troy on Young Justice, Wonder Woman and Lois Lane on DC Superhero Girls, and Puppycorn on Unikitty! – all brought to life by Griffin's versatile vocal talents. On her way to the world premiere of Teen Titans GO! Vs. Teen Titans at San Diego Comic Con 2019 (SDCC), Griffin took a moment to discuss her latest role: the villainous Mrs. Claus. After getting settled in, Griffin tells us how she feels about finally getting on a Teen Titans GO! project: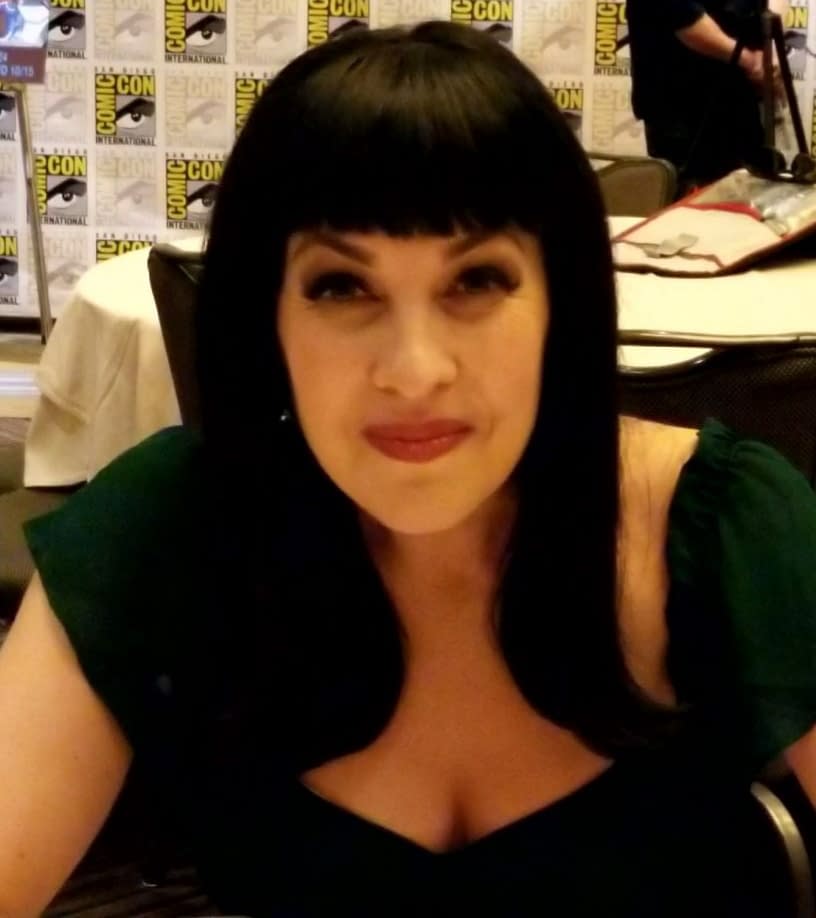 "I always wanted to be part of Teen Titans GO! So when I found out I got to be a part of it I was so excited. Then I was like 'Mrs. Claus? How is she in this movie?' I realized what a crazy story and how interwoven everything is. (Switching voices) "And Mrs. Claus is a very, very mean Mrs. Clause. She's not nice. You expect her to be baking cookies, but no!"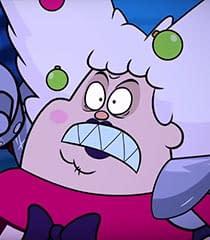 Griffin continues,
"I've been doing , like, crazy characters in theater, and all through my voice over career for so long, you just pull from different things. When I first heard I would be playing Mrs. Claus, I thought I would play her little bit more like that nice little old lady. But no. She's not nice at all."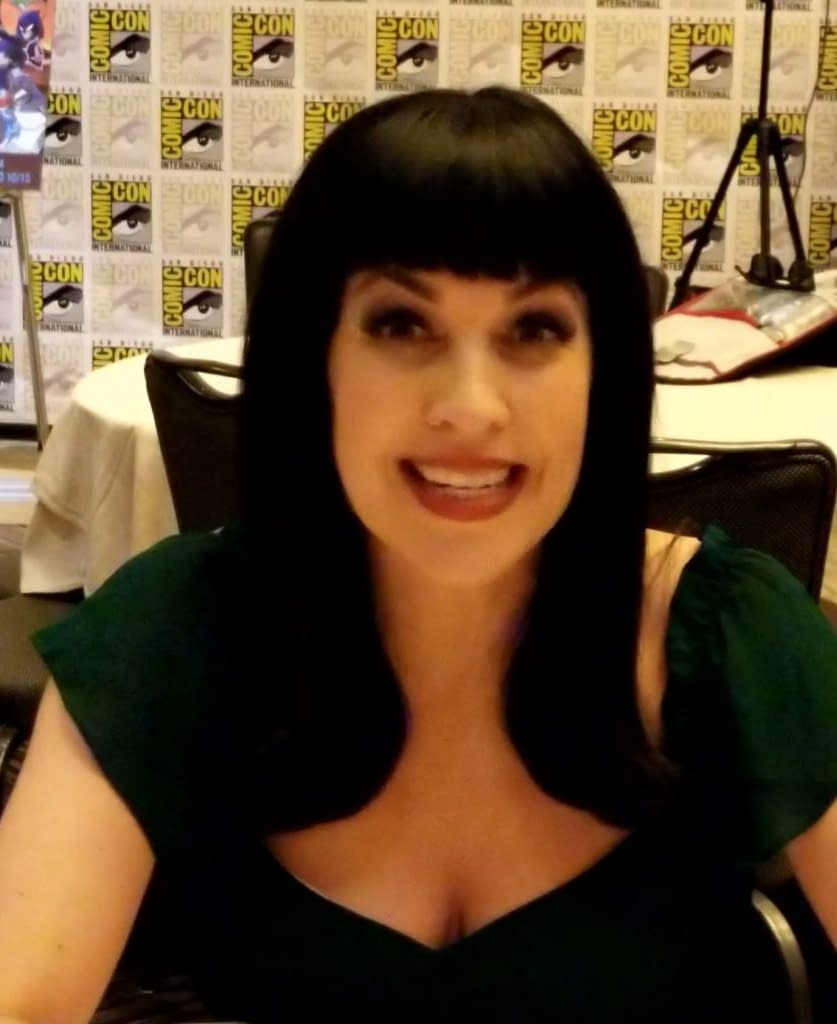 How was it playing this evil version of Mrs.Claus?.
"I have a long history of playing villains. I played Azula on Avatar: The Last Airbender, and I played Vickie on The Fairly Odd Parents. So, I've been being mean to Tara (Strong) for quite some time. I just fell right into this villain. ….Villains are so satisfying because you have to pretend to be nice all the time, and it's so exhausting. We all know who we really are inside."
After 20 years and so many characters is there anyone you haven't played that you would like to?
…."I have always loved Snow White, and vintage. … Grey starts singing in a Snow White voice, 'And I used to do the voice, and all these little men. I'm wishing, I'm wishing, for the one I love.' I love Snow White and I've always wanted to do that. When the voice match comes around again I'm going to try."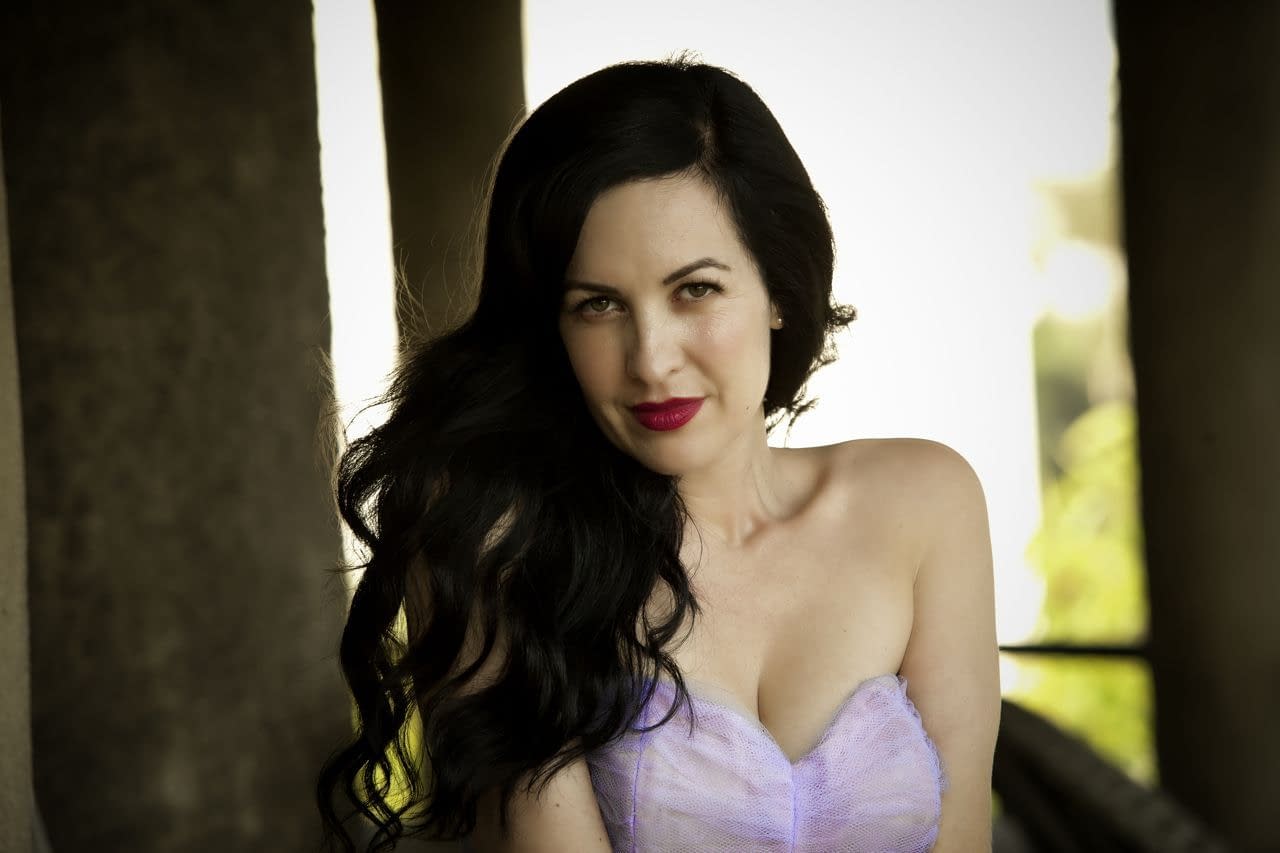 In the video below, you will also find out how Griffin and Tara Strong get along in real life, if Mrs. Claus would kill Santa to take over the North Pole, and the story of the strangest voice direction she has ever received:
Teen Titans Go! Vs Teen Titans stars Greg Cipes (Teenage Mutant Ninja Turtles) as Beast Boy, Scott Menville (LEGO DC: Batman: Family Matters) as Robin, Khary Payton (The Walking Dead) as Cyborg, Tara Strong (Batman: The Animated Series) as Raven, Hynden Walch (Adventure Time) as Starfire, and Grey Griffin (Scooby-Doo franchise) as Mrs. Claus. It was produced/directed by Jeff Mednikow (Teen Titans Go!), and written by Marly Halpern-Graser (Batman vs. Teenage Mutant Ninja Turtles) and Jeremy Adams (LEGO DC: Batman: Family Matters).
Teen Titans GO! vs. Teen Titans is available for digital download on September 24, blu-ray/DVD Combo Pack on October 15.
---
---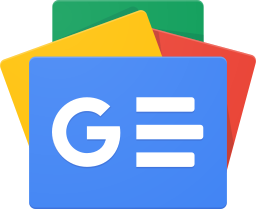 Stay up-to-date and support the site by following Bleeding Cool on Google News today!