The Boys: Stormfront's Fate, Soldier Boy & More Season 3 Questions
As the CG blood and guts have been cleaned up in the very messy world of Amazon Prime Video's The Boys season two, there are certain loose ends concerning the world that somehow lets Vought continue to exist. The series, which explores beyond the cynical world of what happens when superheroes are as petty and as vindictive as the rest of us and the continued fallout from the continued destruction left behind. Here are my questions, given what little info we have on the upcoming season three.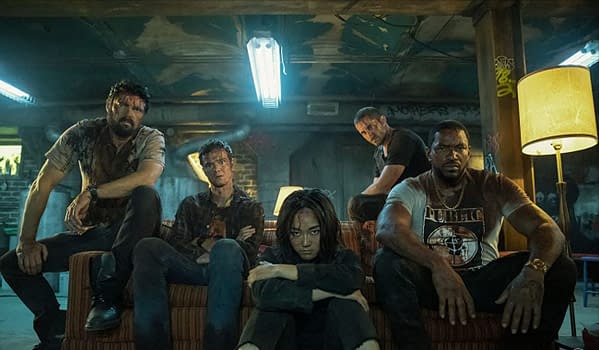 Will Stormfront Return?
When we last left Stormfront (Aya Cash), she was left a husk of her former self spouting German in her delirious state after being blasted at full capacity by Ryan's (Cameron Crovett) laser eyes. Rather than be euthanized, she was taken away to a Vought facility for Hitler knows what. So basically, it means her return is inevitable whether if it's season three or a cliffhanger I suspect might turn her into some cyborg that resembles some creation from Robocop. Maybe in this instance since it involves a Nazi, the video game franchise Wolfenstein. How much of herself will be around in Vought programming and when she'll eventually break out of it. After all, she was Liberty before she took on the persona of Stormfront. You know what they say, "Waste not, want not" if you're a supe and not completely obliterated.
How Will Soldier Boy Factor In?
With Stormfront currently incapacitated, her spot in The Seven is open. The current lineup is Homelander (Anthony Starr), Queen Maeve (Dominique McElligott), Black Noir (Nathan Mitchell), A-Train (Jessie T. Usher), and Starlight (Erin Moriarty). There are two spots still to be fulfilled. One possibility which Stan Edgar (Giancarlo Esposito) mentioned in passing is Soldier Boy (Jensen Ackles), who's rumored to get on Homelander's nerves in season three when he's back into the fold. Obviously, the comics aren't going to be the reliable measuring stick of how his TV counterpart will be especially when you measure how Stormfront came out to be. Guess the stars might align with a nod to the comic Grace Mallory (Laila Robins) and Soldier Boy have any history. This is on top of how Homelander will deal with the son who wants nothing to do with him and Billy Butcher (Karl Urban).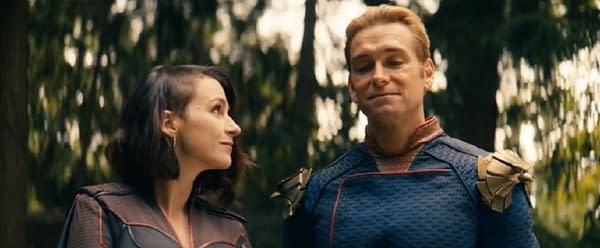 What of Supersonic, Gunpowder, Blue Hawk, and Crimson Countess?
Supersonic (Miles Gaston Villanueva), who sounds too much like the 90s one-hit-wonder band Semisonic, will be Starlight's supe ex to create drama between her and Hughie (Jack Quaid) as if both characters weren't already given enough to do in season two. Gunpowder (Sean Patrick Flannery) at least in the comics is an antagonist member of the Teenage Kix, so there's a good chance he's not probably filling a spot in the Seven. Blue Hawk (Nick Wechsler) is an original character and nothing is known. Screen Rant speculates it might be based on Ground Hawk. Crimson Countess (Laurie Holden), who is a parody of Marvel's Scarlet Witch in the comics, is a strong candidate to join The Seven with her fire and heat manipulation powers.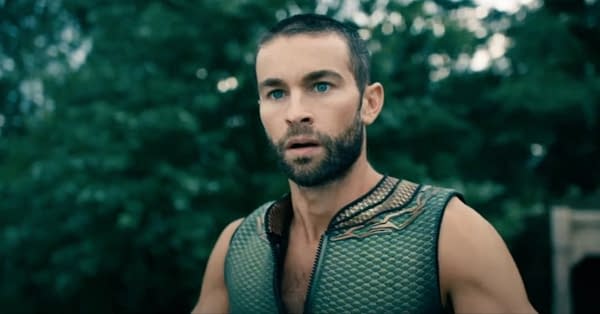 What of The Deep?
It seems like any chance to get back to The Seven was eviscerated when The Deep (Chase Crawford) got on the bad side of Alastair Adana (Goran Visnjic), who deemed him too toxic for the Church of the Collective. They helped A-Train back into the Seven, but not him. When the Deep protested, he ultimately quit despite the path of redemption he set on. After Alastair and the Deep's falling out, the chair attempted to gain a foothold of favoritism with Congresswoman Victoria Neuman (Claudia Doumit) when she decided to kill him with her Scanner powers, which for those keeping score is ANOTHER deviation from the comics as her male counterpart had no such abilities. Who knows, what door this opens for the Deep if he decides to return to the church and able to carry more influence. The Boys season three is currently filming.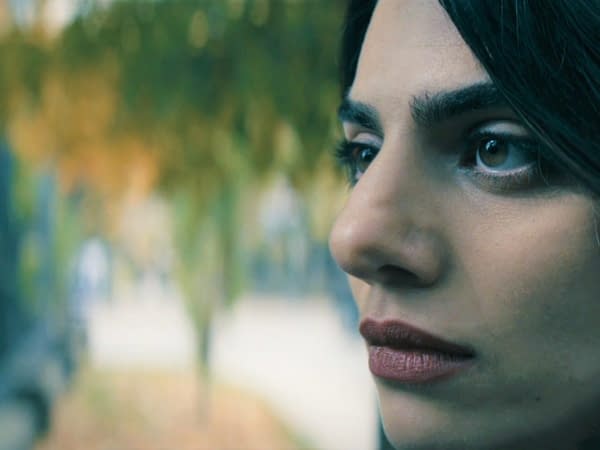 Bleeding Cool TV on Instagram: For all of the stuff too random and bizarre to make the site, make sure to follow us on Instagram (with an official launch on June 19): Bleeding Cool TV (@bleedingcooltv).
BCTV Daily Dispatch: For a look at what's going on across the television and streaming landscape, sign up for Bleeding Cool's daily email round-up of the news you need to know here.