"The Boys" Talk Simon Pegg, Shock Value, Fighting Invisible Men & More!
Celebrated comic series The Boys from Garth Ennis, Darick Robertson, and Russ Braun, has been adapted into an 8-episode series on Amazon Prime and already renewed for a second season. Bleeding Cool has been following the series from first announcement and through production, so we were glad to be on-hand at San Diego Comic-Con (SDCC) to listen as the cast and creative discussed their influences and experiences making the most hardcore superhero show around.
Taking part in the panel were Karl Urban (Butcher), Jack Quaid (Hughie), Antony Starr (Homelander), Erin Moriarty (Starlight), Chase Crawford (The Deep), Laz Alonso (Mother's Milk), Tomer Capon (Frenchie), Jessie T. Usher (A-Train), Karen Fukuhara (The Female of the Species), and executive producer Eric Kripke.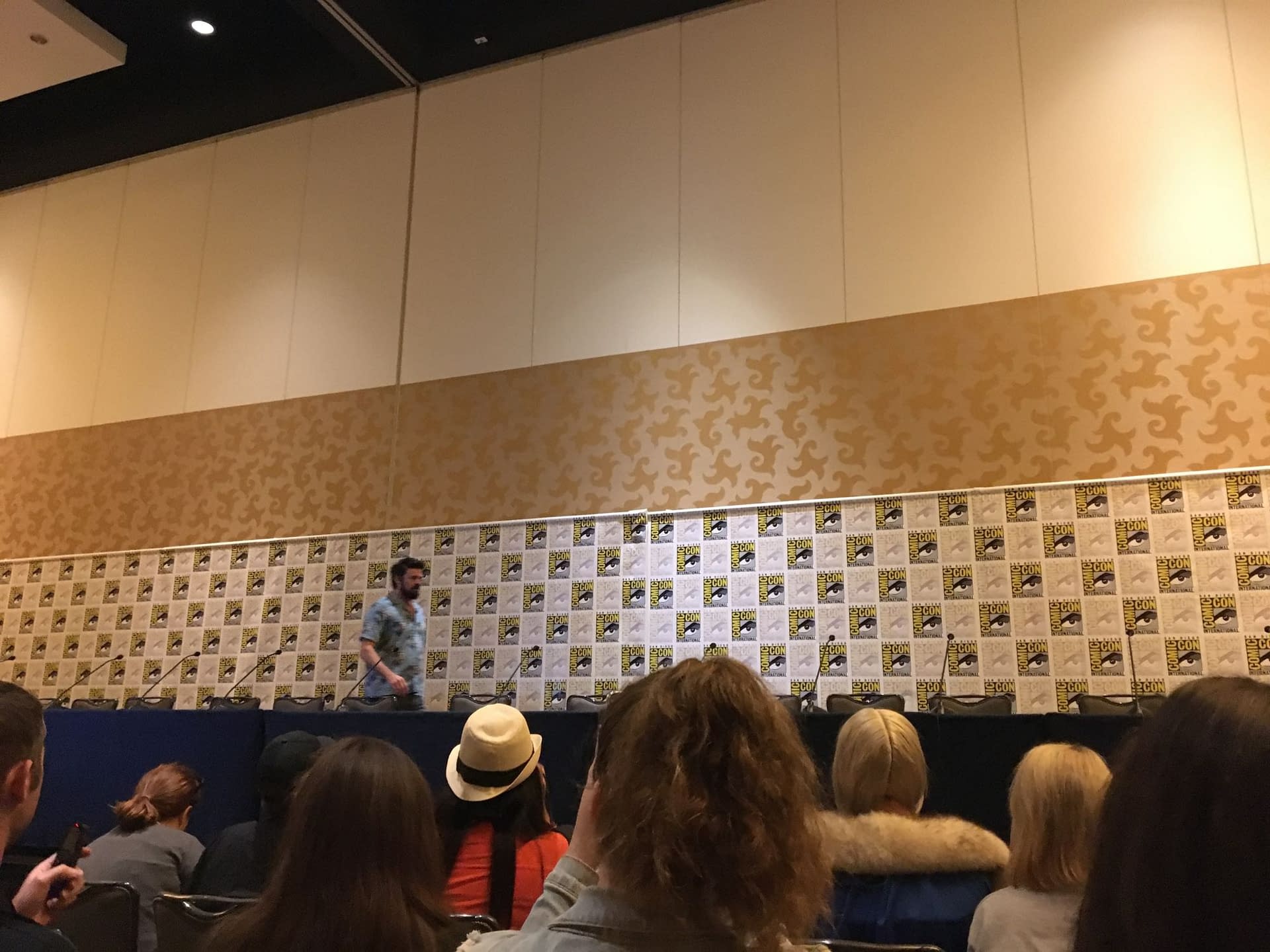 When asked why the show went with Amazon as opposed to Netlfix or Hulu, Kripke responded that Amazon was the perfect choice because "they bought the pitch!" He then added that they have been great, offering a great deal of creative freedom.
When asked what separated her turn as Suicide Squad's Katana from The Female, Fukuhara responded that this character is more animalistic and far less refined. Katana's actions are very deliberate but "you never know what will come from playing The Female."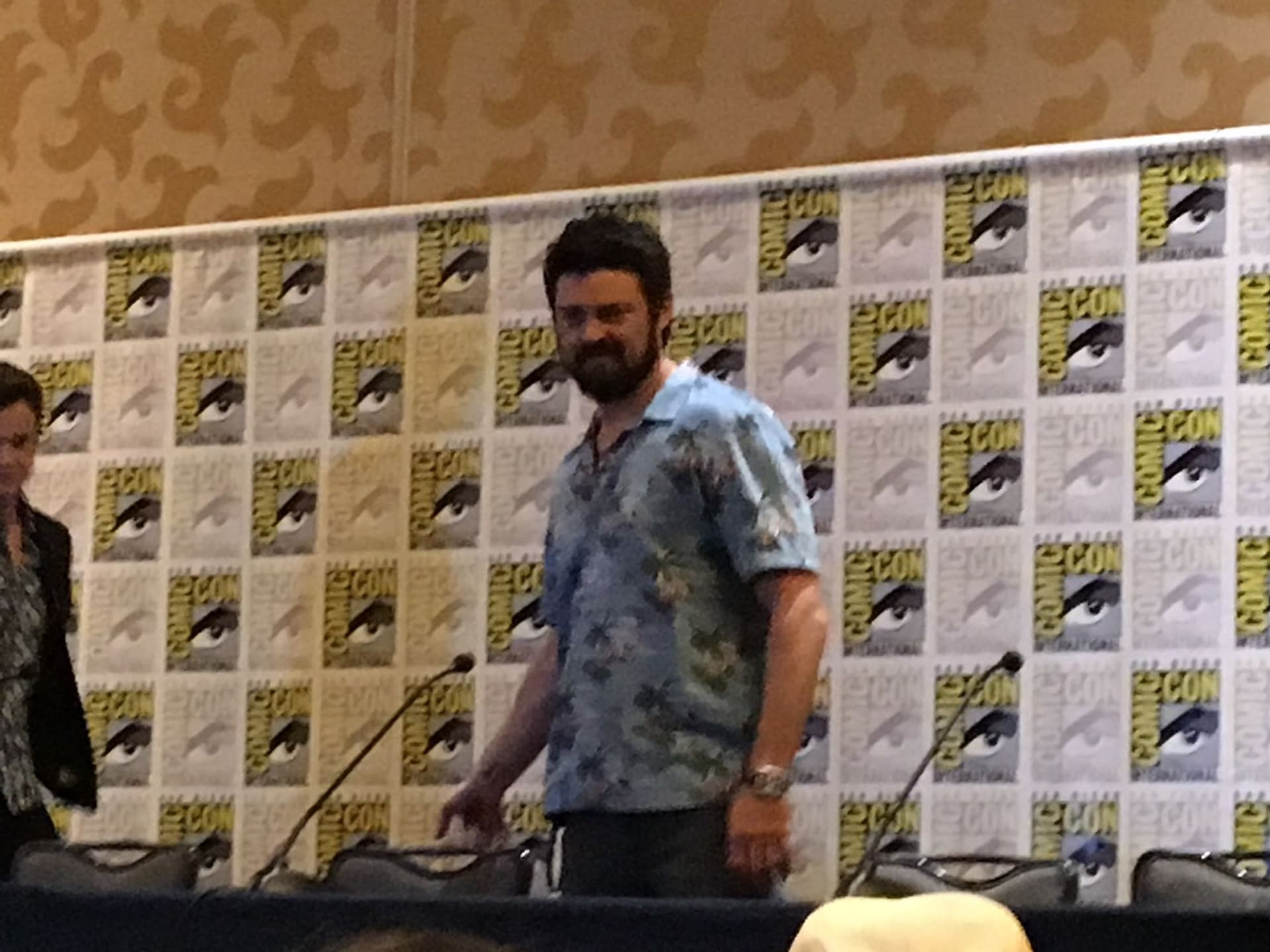 Simon Pegg was the visual reference for Hughie in the comics, and now plays Hughie's father in the show. Quaid says that Pegg is his hero and loves all of his work. He also did not realize this show was based on a comic when he first read the script. He assumed that someone just took the real world of today and put superheroes in it. Once he realized Pegg was part of the original material, he felt as if he had pretty big shoes. He added that working with Pegg was a dream come true.
Urban's strongest memories of filming this show include fighting an invisible man. This was a much different fight from the others he has had in his career since it was standing in the middle of the room, swinging at nothing, and taking hits from nothing.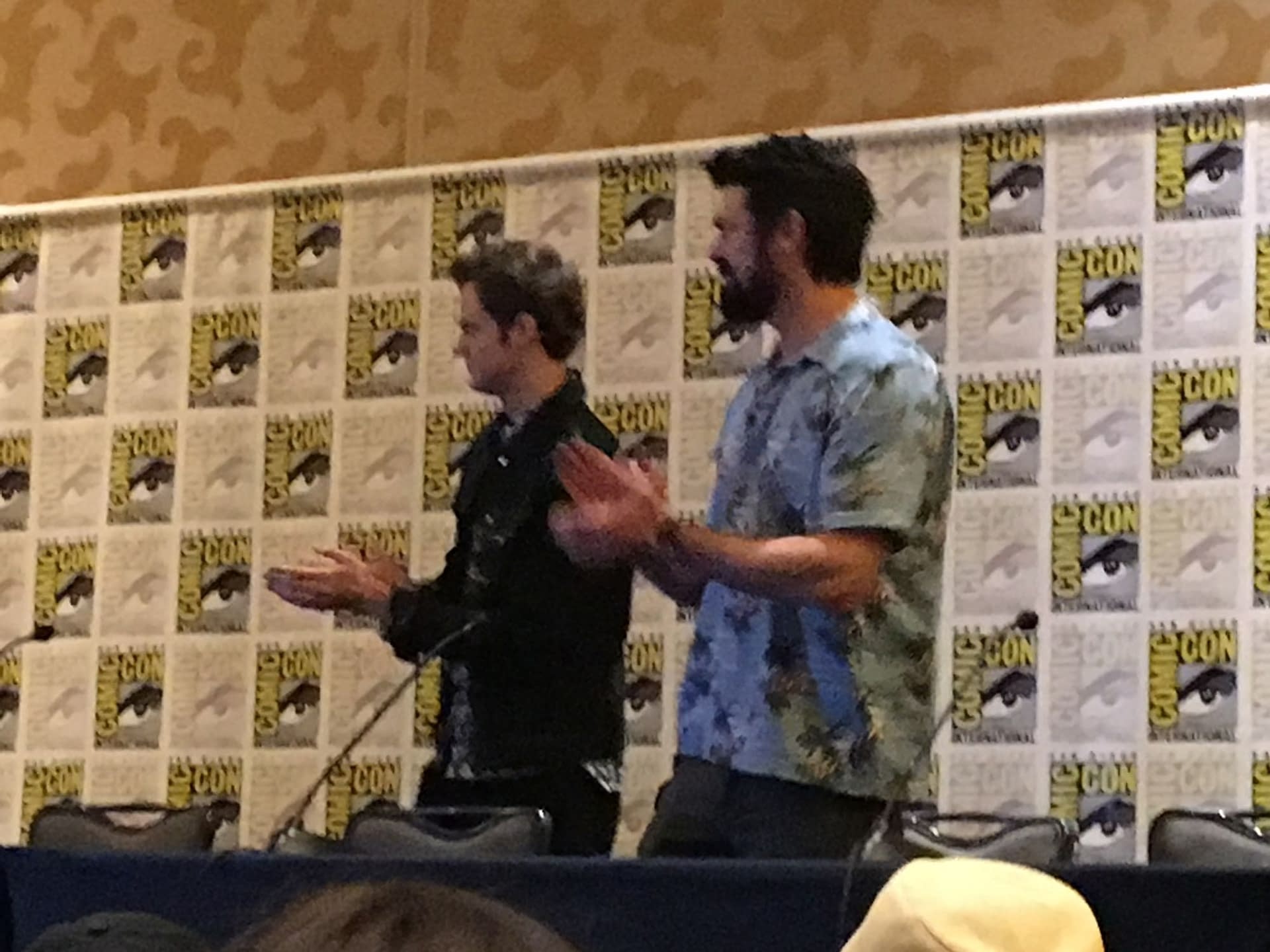 Urban added that what appeals to him most about this show is that these blue collar men and women decide to take on these superpowerful people, the most superpowered in fact. He was very interested in seeing how someone takes down a person with supreme power.
Crawford reminded the audience that The Deep can indeed talk to porpoises.
Kripke said it was important to retain the subversive, anarchic nature of the comic but not to be shocking just for shock's sake or to be exploitive – just doesn't work on television. He added that "you need to feel as if you are in the hands of competent storytellers."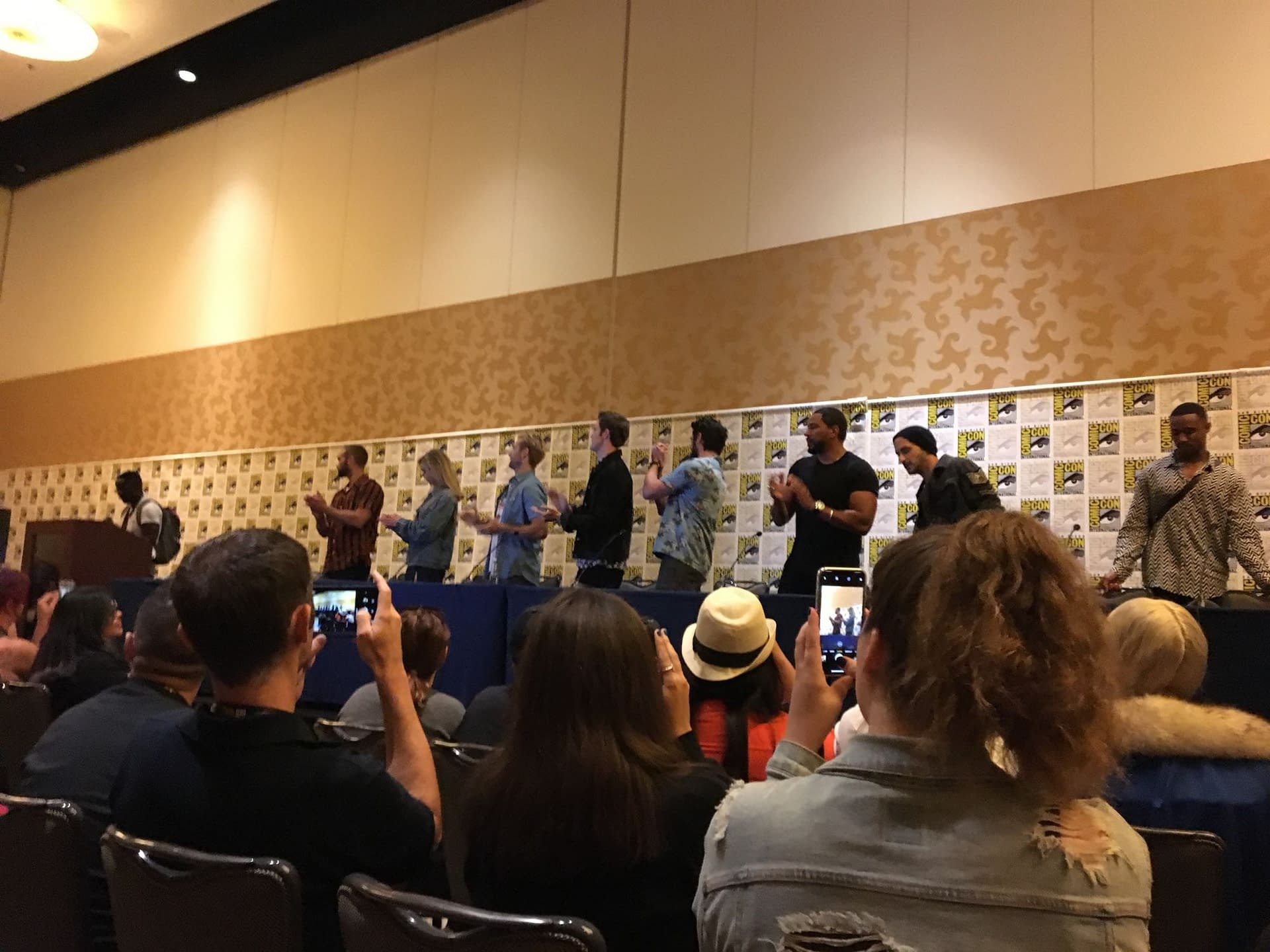 The rule in the writers' room was that they were all for something shocking if it advanced the character:
"If we can't tell the story without it then we'll do it but if it is just to be crazy then we kill it… What we are trying to do is have this brutally honest portrayal of superheroes in the real world including ones who are insecure, self-serving, and selfish… Those people sometimes behave in awful ways that we want to be unflinching about. Not meant to just be shocking, meant to tell a real story about real characters."
Kripke said that scene he was most excited about recreating was A-Train running through Robin, Hughie's girlfriend. Co-creator Robertson even cited this as the scene he most wanted to make sure remained intact, as it sets the tone for the show and really sets off the main chain of events.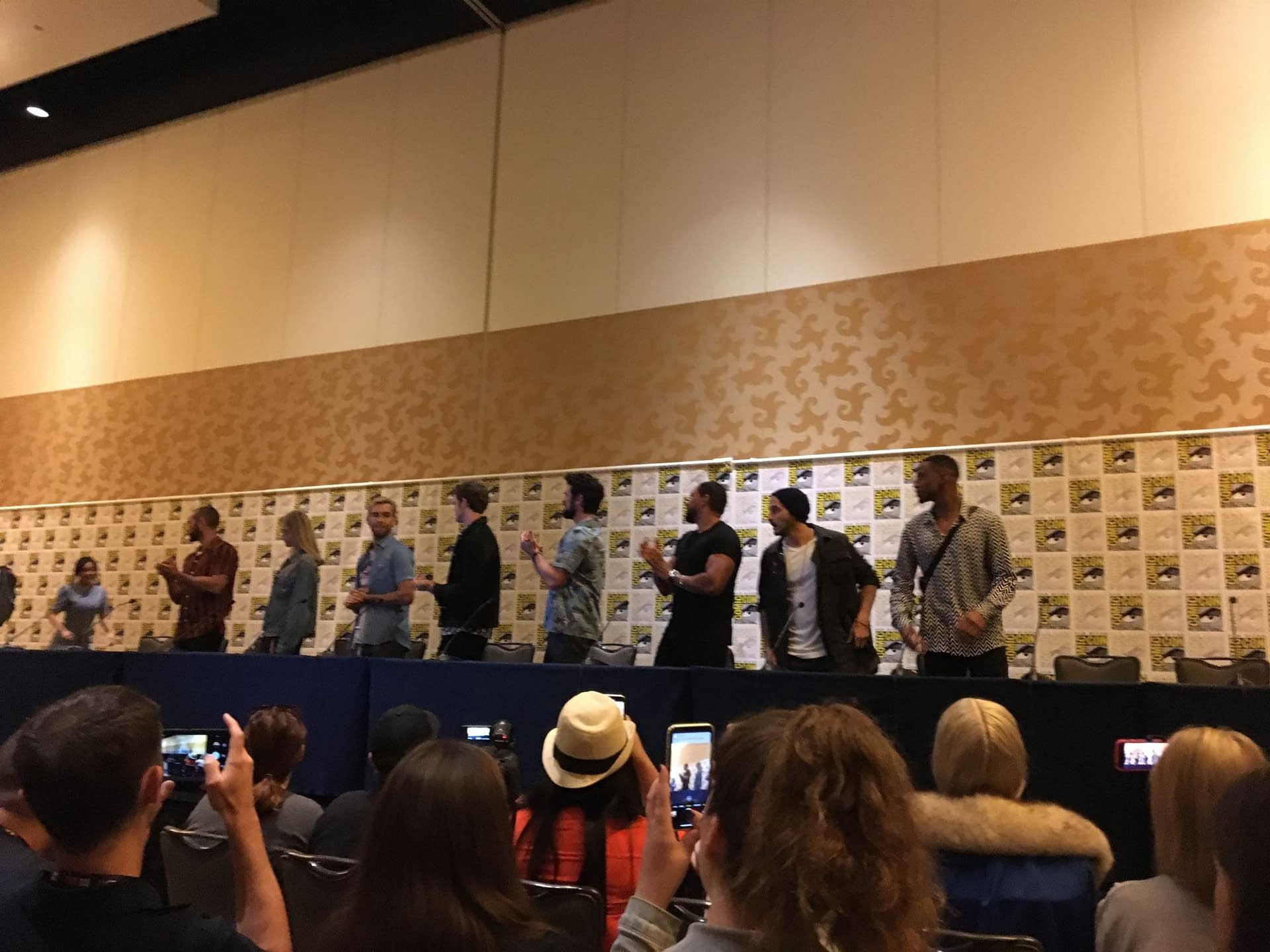 Quaid described the scene as "real gooey… I was covered in a lot of 'stuff,' while being shot with an air cannon."
The actors who play "The Boys" were asked how the morals of the characters clashed with themselves. It was mentioned that though the characters are ostensibly doing what they do for a good reason, about 90% of what they do is unconscionable. Urban added that Butcher is a great way of doing and saying things he could or would never actually do – helps work these things out in a "controlled environment."
Capon added that if he lived in a world where superheroes actually acted as The Seven did, then he could see himself acting the same way Frenchie does in the show.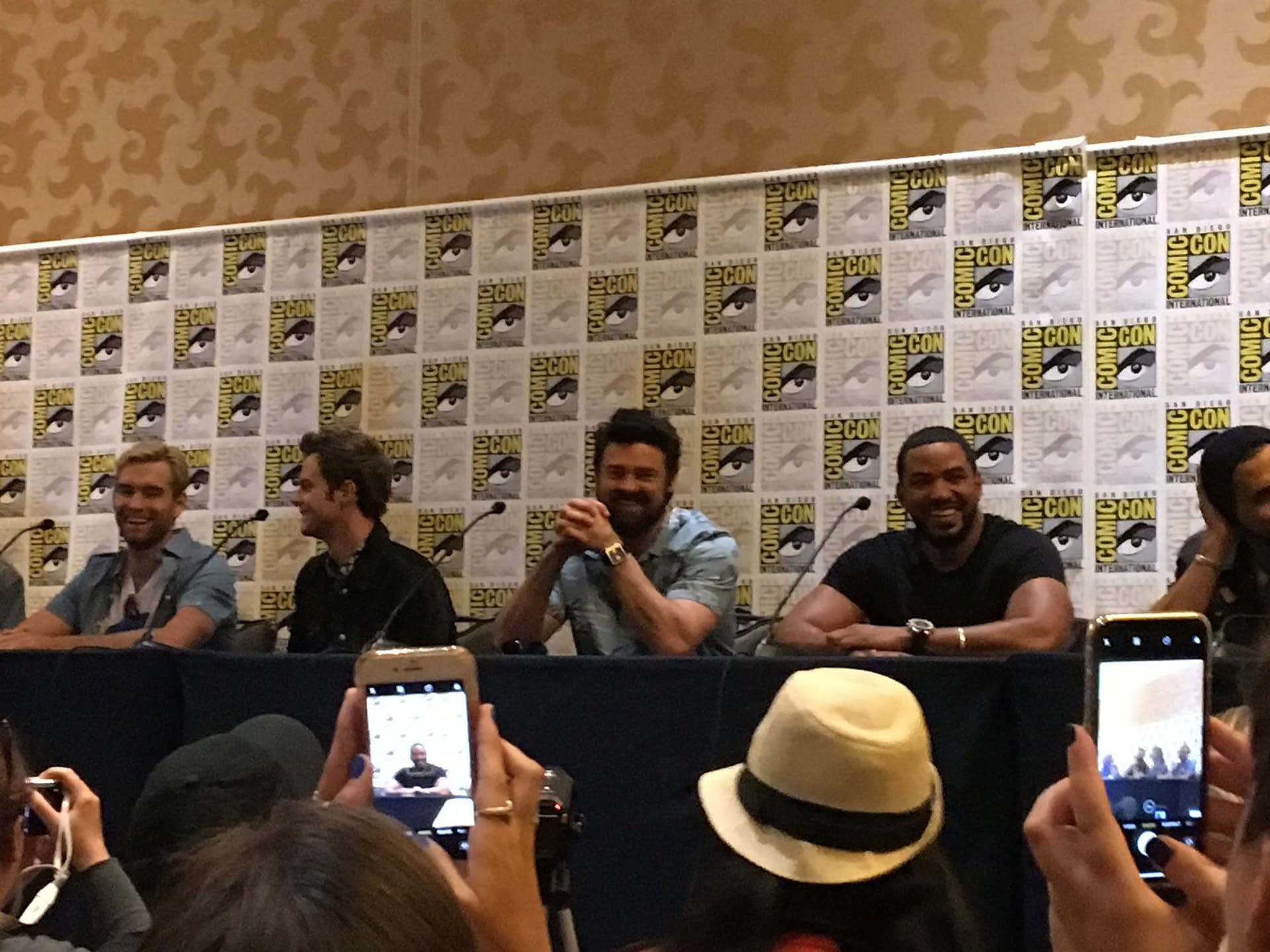 Fukuhara said that for her character, the violence is not arbitrary and is very much about survival and staying alive – so she looks at the acts through that lens.
Kripke said that The Boys – as was the case with his previous show, Supernatural – is very much about what makes a family. Butcher's "boys" are the heroes because they support each other – it defines them as heroes, differentiating them from the back-stabbing members of The Seven.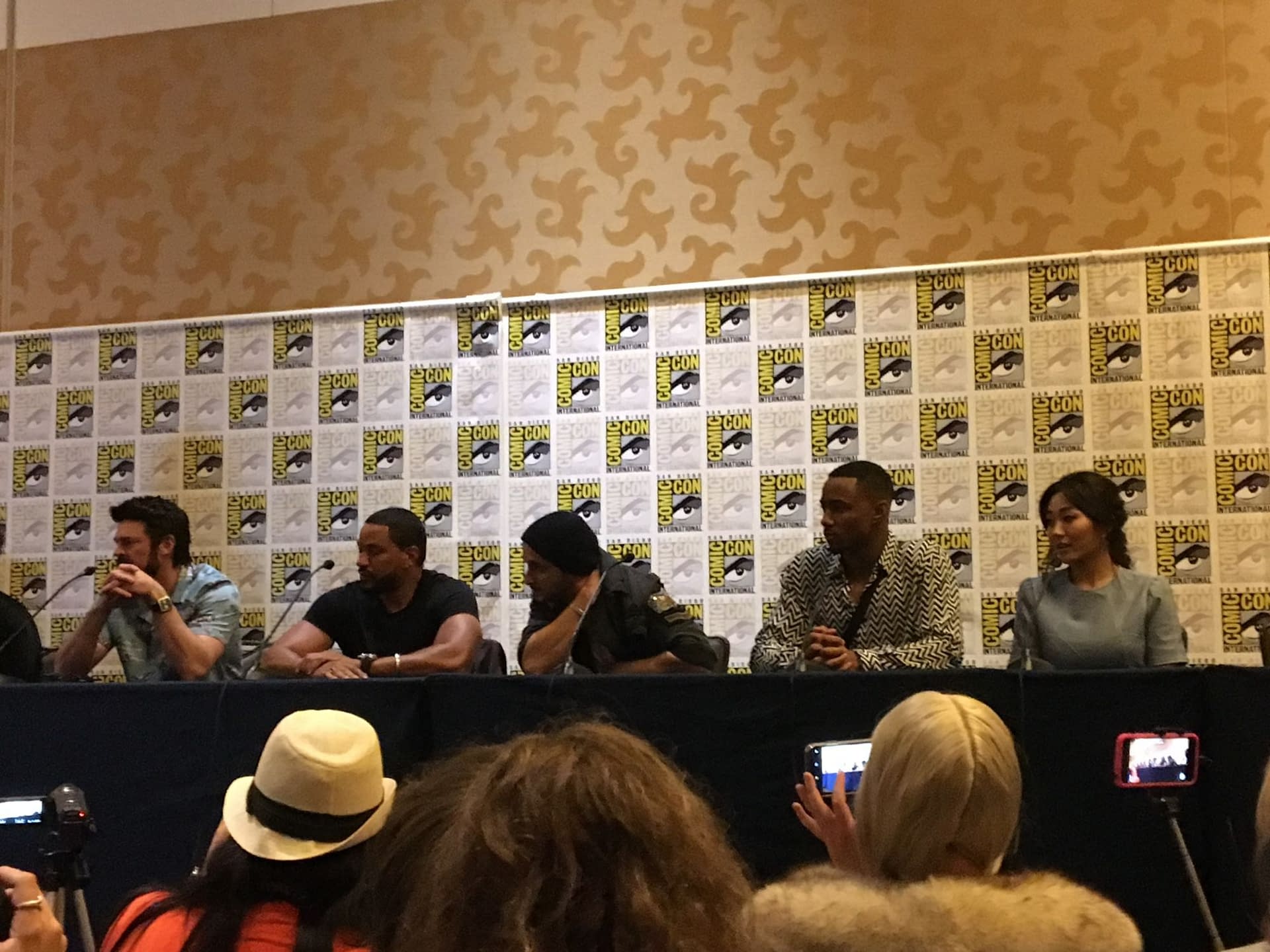 Similar to how Sam and Dean Winchester acted, the heroes of the show can express vulnerability and weakness. On the other hand, the supes of The Sevenhe villains are "those who stand in front of the world and refuse to express any sort of weakness and think that you have to demonstrate strength at all times."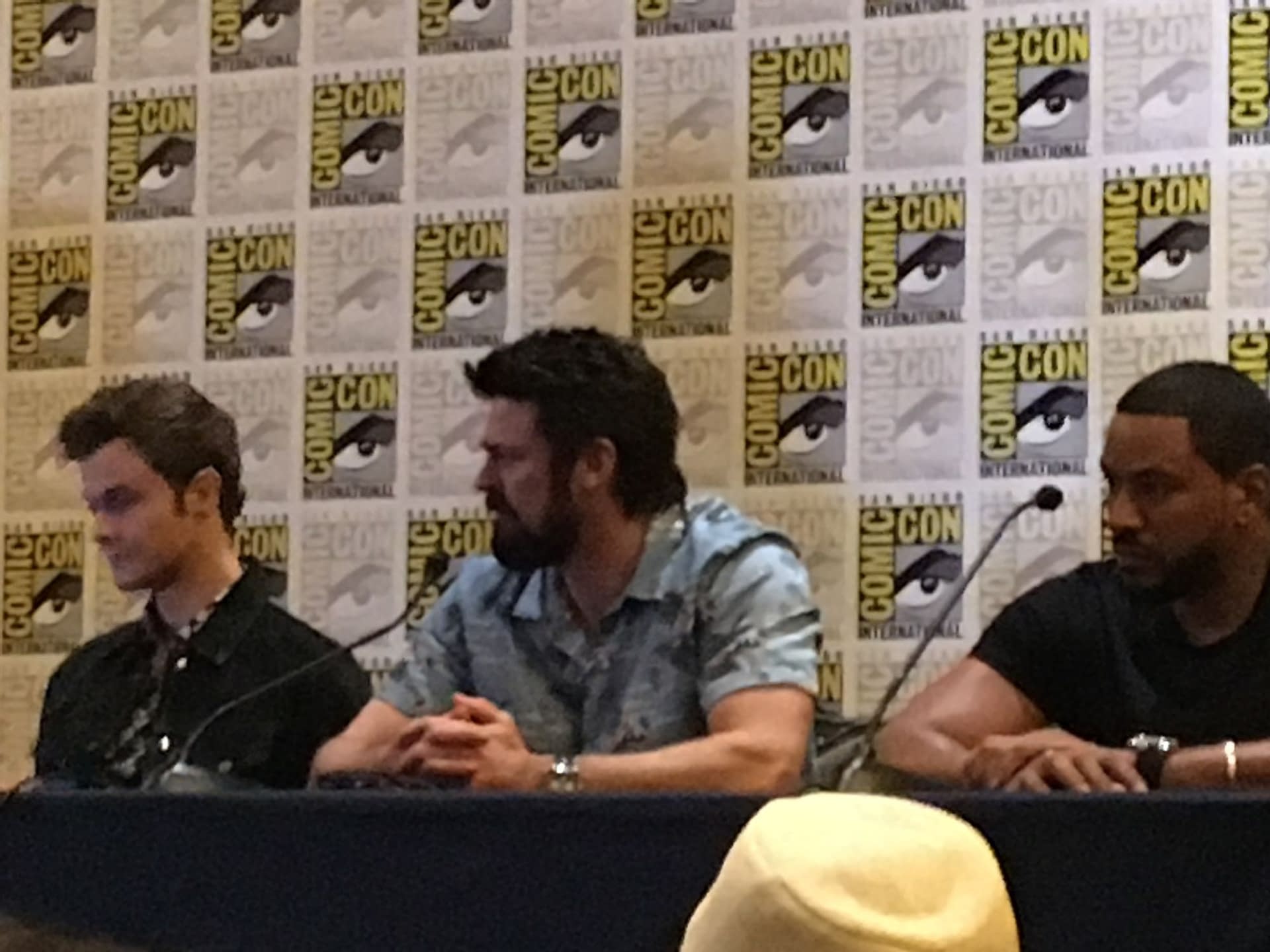 Kripke added that the show's basic premise is that if superheroes were real, then this is how they would be – and that if superheroes were real, the "The Boys" are around to keep their capes in check.
Urban added that the way Kripke described the superheroes, it made them almost seem "presidential."