The upcoming television revamp (heh, see what we did there) by The CW of the classic 80s undead blood-sucking teen drama Lost Boys just cast two important roles- The Frog Sisters. We we reported earlier this year, one of the big changes coming to the tv adaptation of the film was the gender-swapping of the vampire-hunter Frog Brothers into the Frog Sisters.
According to Deadline, Cheyenne Haynes and Haley Tju will be tackling the roles.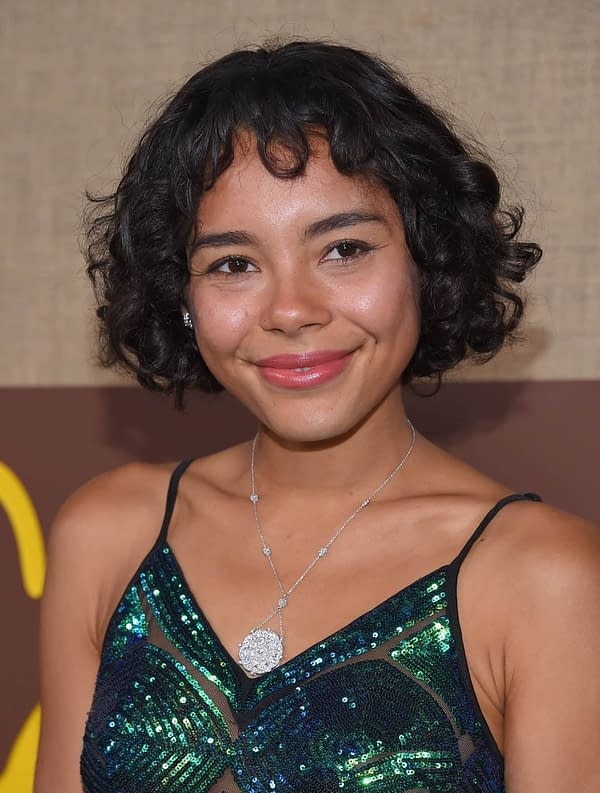 Haynes and Tju will portray the Frog Sisters, Liza and Cassie. Sharp, cool and lightly Goth, the Frog Sisters are teenage locals who work at Santa Carla's comic-book store. Until Sam arrives, they think they're the only ones aware of the darkness in this town.
Also included with this news was another casting announcement, Sarah Hay as vampire Mollie, who was turned into a vampire by David. Mollie has become her maker's rival for leadership of the vampire gang. She travels in a small pack with her eternally 8-year-old son, Laddie, and a guardian, Hiram, who's there to make sure she doesn't get into too much trouble.
This trio joins the already-announced cast of Teen Wolf's Tyler Posey, making the jump from lycan to vampire. He'll be playing Michael, who just moved to Santa Clara with his mother and brother, and starts running with a new pack- we mean crowd, of undead (undead undead undead). Kiele Sanchez (Lost, Kingdom) will be playing Michael's mother, who's just gotten out of a rough marriage and heads home to live with her dad. Medalion Rahimi (The Outpost) will be playing Stella, based on Jamie Gertz's character of Star from the original Lost Boys film. Dakota Shapiro (Valley of the Boom) will be playing David, the role made iconic by Kiefer Sutherland.
The pilot will be directed by Twilight's Catherine Hardwicke, and is described as:
"After 25 years away from home, Lucy Emerson (who is at the end of her financial rope) returns home to the small California beach town of Santa Carla, to live with her father Frank and teach at the local high school. But Lucy either doesn't know or doesn't share the town's big secret with her two sons, Michael and Sam: Santa Carla has a nest of vampires secreted inside the city limits, and they are getting hungrier by the day."
We'll let you know what else we hear about casting and a likely release date.
Enjoyed this article? Share it!