"The Expanse": Kevin Smith Recaps Series Before Season 4 Premiere [VIDEO]
Amazon Prime has been showing some serious love to The Expanse since its summer Television Critics Association (TCA) press event, where the streaming service announced the series had been picked up for a fifth season. For a show that was originally cancelled by SYFY in May 2018, the past few months have proven a major upswing for the series – and now with an official trailer unleashed (more on that below), fans are more excited than ever for Friday, December 13, to arrive.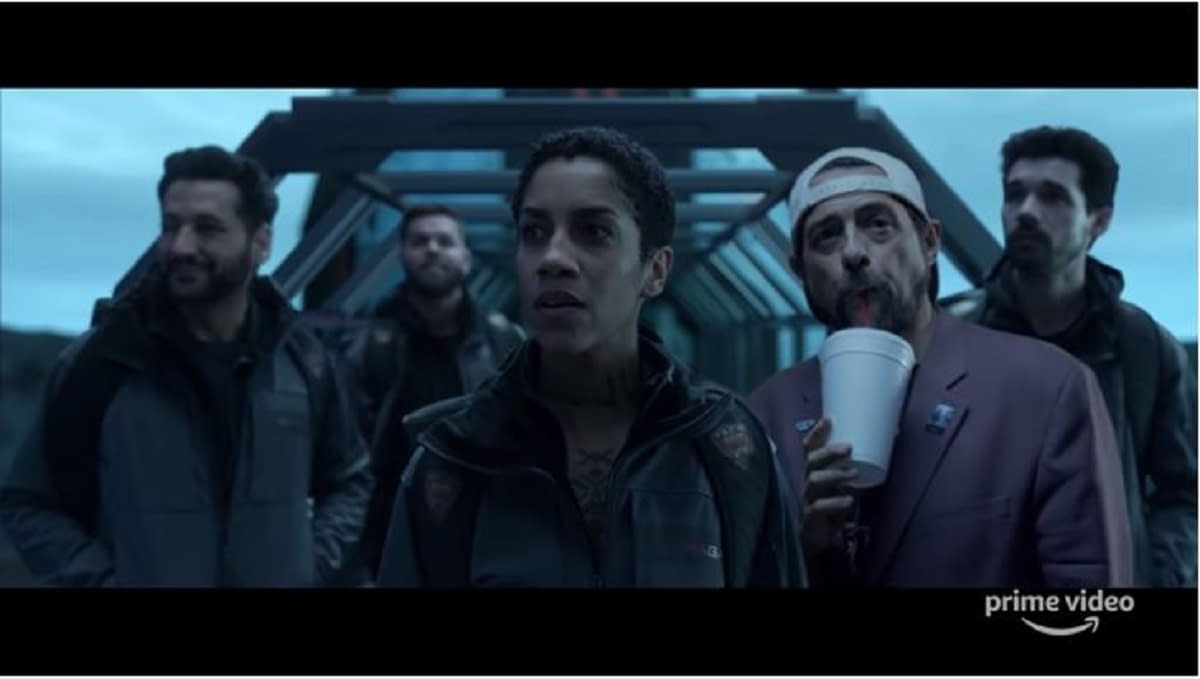 But with three weeks to go, you might need a "refresher course" in the first three seasons. Hey, nothing wrong with that – happens to the best of us.
Thankfully, Amazon Prime and uber-geek Kevin Smith have you covered: recapping some three seasons, 30 hours worth of action-packed intensity in less that 15 minutes – and if you're wondering why the green screen's there?
Apparently, Smith thought he was getting special effects.
He was never getting special effects…
Here's a look at the official trailer, which includes new cast additions Lyndie Greenwood (Sleepy Hollow), Rosa Gilmore (The Other Two), Keon Alexander (Tyrant), and Jess Salgueiro (Saving Hope).
The disappearance of rich-girl-turned-political-activist Julie Mao links the lives of Ceres detective Joe Miller (Thomas Jane), accidental ship captain James Holden (Steven Strait) and U.N. politician Chrisjen Avasarala (Shohreh Aghdashloo). Amidst political tension between Earth, Mars and the Belt, they unravel the single greatest conspiracy of all time.

Season 4 begins a new chapter for the series with the crew of the Rocinante on a mission from the U.N. to explore new worlds beyond the Ring Gate. Humanity has been given access to thousands of Earth-like planets which has created a land rush and furthered tensions between the opposing nations of Earth, Mars and the Belt. Ilus is the first of these planets, one rich with natural resources but also marked by the ruins of a long dead alien civilization. While Earthers, Martians and Belters maneuver to colonize Ilus and its natural resources, these early explorers don't understand this new world and are unaware of the larger dangers that await them.
Of course, we don't want you forgetting about this "sizzle reel" of footage released in August: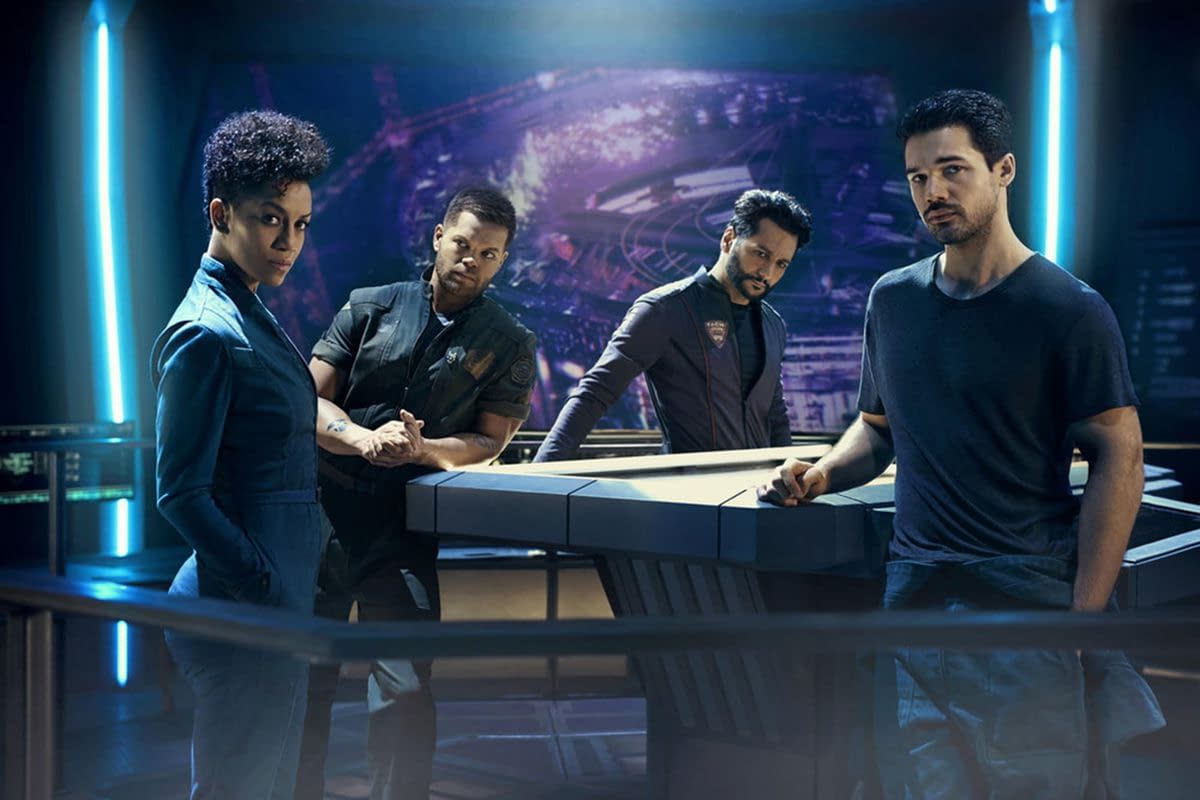 The fourth season of The Expanse – and its first season as an international Amazon Original – is set to premiere on the streaming service on Friday, December 13.