Posted in: CW, streaming, TV | Tagged: arrowverse, season 9, the cw, The Flash
---
The Flash: Gustin, Wallace & Helbing Share Alternate Series Endings
The Flash star Grant Gustin, showrunner Eric Wallace & Todd Helbing (Superman & Lois) shared some previous alternate series finale options.
---
With The CW's Grant Gustin, Candice Patton & Danielle Panabaker-starring The Flash ending its run and closing the book on the Arrowverse (at least for now?), we're getting to learn a little more about the creative journey that led to the series wrap-up. Speaking with EW, Gustin, showrunner Eric Wallace, and previous showrunner Todd Helbing (now on Superman & Lois) are sharing their thoughts on how they originally envisioned the long-running series finishing its final run. Okay, from this point forward? We're throwing on the "MAJOR SPOILERS AHEAD!" sign and throwing down an image spoiler buffer before we get into any details.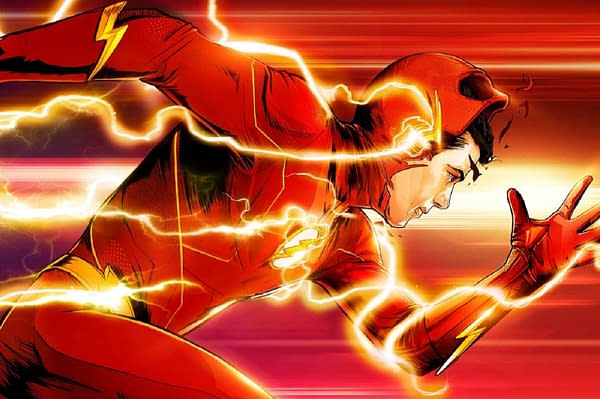 As we all know by now, with Iris' (Patton) support and Baby Nora watching on, Barry decided to "spread the love," so to speak, by sharing his speed powers with the next wave of Arrowverse heroes (with names that comics fans will know all too well): Avery Ho (Piper Curda), Max Mercury (Trevor Carroll), and Jess Chambers (Hana Destiny Huggins). Just to be clear? Gustin, Wallace & Helbing are pretty happy with the notes that the series ended on – these are thoughts & theories from earlier in the show run.
Grant Gustin Was a Fan of This Fan Theory: "It was a fan theory I saw online about Barry sacrificing himself to the Speed Force and becoming the lightning bolt that struck him in this full circle moment. I thought it was cool, and I remember I talked to Eric [Wallace] about it and he was really set on Barry and Iris having a happy ending. He didn't want to see Barry have a hero's death the same way Oliver [Stephen Amell] did [on Arrow]."
Eric Wallace Was Thinking "Negative": "I got the emotional heart of it, but because there was no season 10, there was just no time to set it up. The ending that I did have in mind had the Negative Forces involved. We didn't get it quite as I wanted, but the Negative Forces storyline would've been far, far bigger."
Todd Helbing Doubled-Down on Finale Thoughts: "I always thought that it was going to end with the newspaper: 'Flash vanishes in crisis.' Obviously, once 'Crisis' happened, can't do that anymore. And I had a similar thought to Barry becoming the lightning that struck him, where he gets caught in the future, and the only way to protect him from Reverse-Flash is to basically create himself. I thought that would've been a cool ending."
---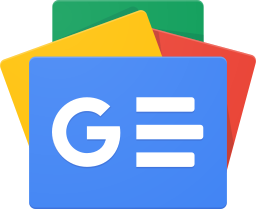 Stay up-to-date and support the site by following Bleeding Cool on Google News today!