The CW has released an inside look at tonight's episode of The Flash, Therefore She Is. Executive producer Todd Helbing sets things up by telling us that Cisco (Carlos Valdes) has been struggling with the job offer Breacher (Danny Trejo) had made him to take over for him running the collection job out of Earth-19 with Gypsy (Jessica Comacho). That story gets picked up tonight… and spoilers ahead.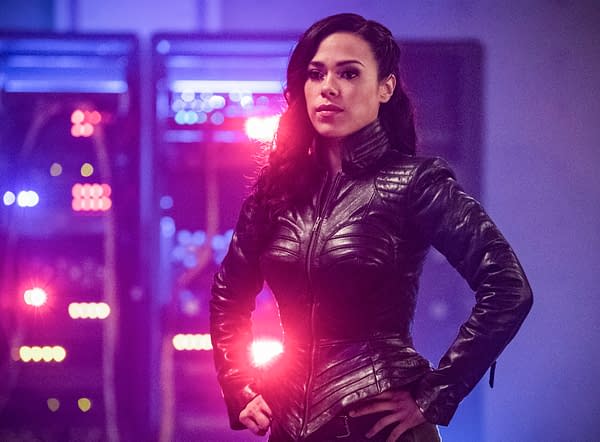 Tonight the team needs for Gypsy and Vibe to work together to help figure out what DeVoe (Neil Sandilands) is up to, but the two of them have to talk about their future if they have any hope of being on the same page and working together. And of course he hasn't told the rest of the team about the offer because he's still not sure what he's going to do about it. And it's not the only secret someone on the team is keeping. Seems like tonight is going to be the night to come clean. Will Cicso choose to stay with Team Flash, especially after all of their loses… or will he follow his heart and go work with Gypsy? And will we find out for sure tonight?
The Flash airs tonight at 8 PM on the CW.
https://youtu.be/UlHnBjoV7DY
Enjoyed this article? Share it!