"The Fugitive": Quibi Teaser Finds Boyd Holbrook's Mike Wrongfully Accused… On the Run… And Being Hunted by Kiefer Sutherland [VIDEO]
The hunt is on once again – except with a bit of a twist. New mobile short-form streaming service Quibi released the first teaser for The Fugitive, starring Boyd Holbrook (Milk, Gone Girl) as innocent-man-on-the-run Mike Ferro and Kiefer Sutherland (24, Designated Survivor) as head fugitive hunter Detective Clay Bryce. Developed by Nick Santora (Scorpion) and directed by Stephen Hopkins (24), the series is a co-production Thunder Road Films and Warner Bros. TV.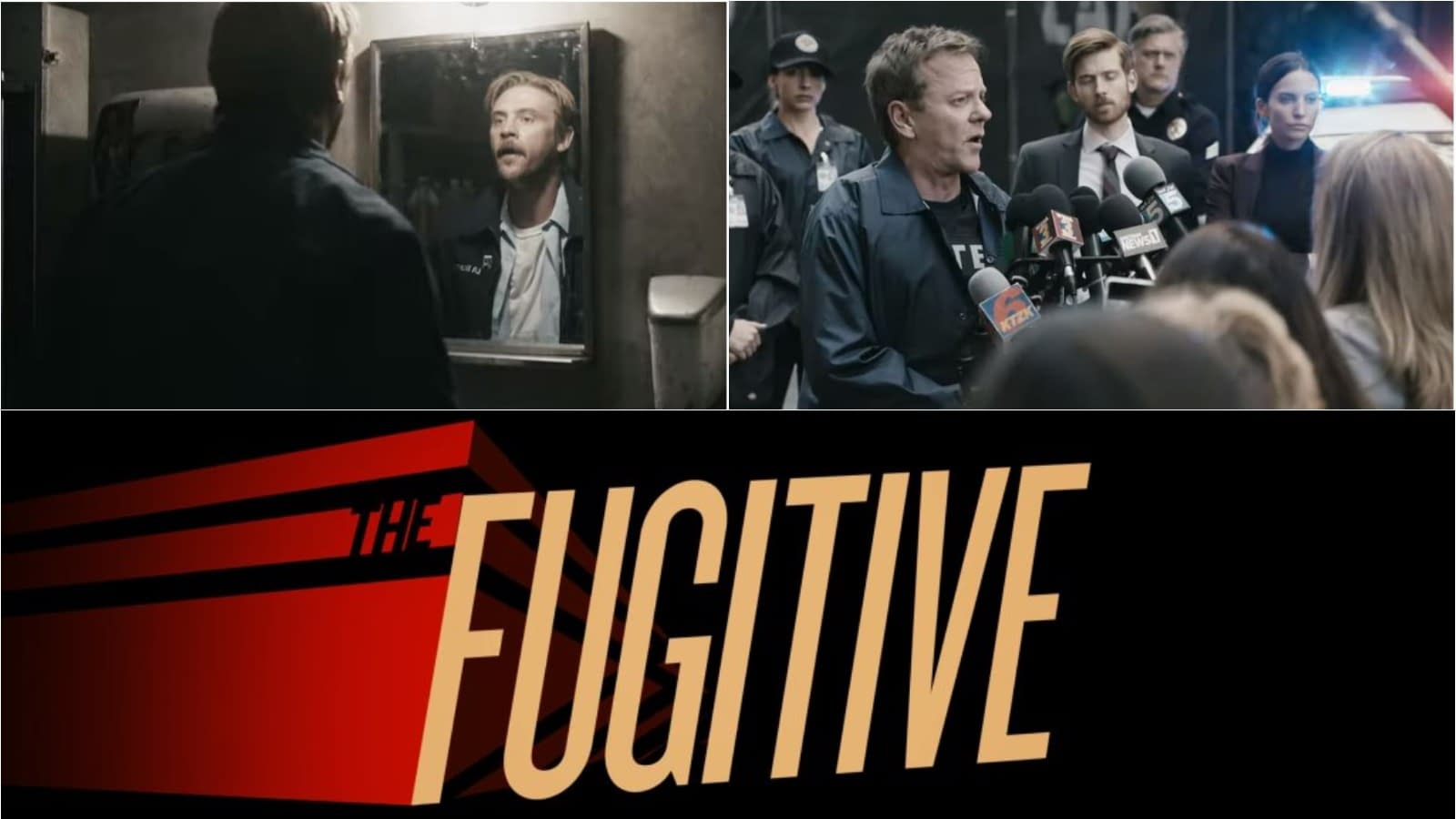 Here's your first look at Quibi's The Fugitive, with the storyline change revealed upfront – and a change that opens up a ton of possibilities in this era of social media and the internet:
The Fugitive centers on blue collar worker Mike Ferro (Holbrook), who just wants to make sure his wife and 10-year-old daughter are safe when a bomb rips through the Los Angeles subway train he's riding on. But the faulty evidence on the ground and "tweet-now, confirm-later" journalism paint a nightmarish picture: it looks to all the world that Mike was responsible for the heinous act.

Wrongfully—and very publicly—accused, Mike must prove his innocence by uncovering the real perpetrator, before the legendary cop, Detective Clay Bryce (Sutherland), heading the investigation can apprehend him. With the city in a state of panic and misinformation traveling at the speed of social media, Mike's life and family hang in the balance as he becomes… The Fugitive.
Quibi's The Fugitive also stars Tiya Sircar as Pitti, Daniel David Stewart as Stamell, and Andy Buckley as Principal Spitaro. Santora and Hopkins executive produce alongside Thunder Road Films' Basil Iwanyk, 3 Arts' Tom Lassally, and Albert Torres

Jeffrey Katzenberg and Meg Whitman's new service made a big impact at this year's Sundance Film Festival, with the pair taking the stage to let the media and attendees know more about the service – and brought along some powerful names, announcements, and series reveals to offer just a sample of the programming still to come when the service debuts on April 6th.
One of those shows is the reboot of MTV mainstay Punk'd, with Grammy-winner Chance the Rapper taking over hosting/"prank ringmaster" responsibilities from Ashton Kutcher this time around. While no premiere date was revealed, the streaming service did release an official announcement teaser (see below) for the MTV Studios co-produced project.
"Punk'd is one of MTV's most iconic franchises. I grew up watching this show and it's surreal to be in the driver's seat this time around on Quibi."

– Chance the Rapper
Director Veena Sud (The Stranger), Emmy winner Lena Waithe (EP, You Ain't Got These), and Kaitlin Olson (Flipped) were also on hand during Quibi's Sundance presentation to discuss their respective projects and working with Quibi, as well as preview what's ahead.
Quibi is set to have over 175 original shows and 8,500 "quick bites" of content, ranging from comedies and dramas to news and reality series – all set in a three-tier structure: features, episodic, and "Daily Essentials." Quibi looks to deliver content that spans over several, 7-10 minute segments – with 35 of the upcoming shows being movies broken up into chapters. Expect more information on the service to begin rolling out more and more during the weeks leading up to Quibi's April debut.