'The Goldbergs' Season 6, Episode 20 "This Is This Is Spinal Tap" Dials Up Sitcom Format to 11 [SPOILER REVIEW]
Welcome to Bleeding Cool's review and recap of ABC's The Goldbergs. This week's main story revolves around Erica's band – The Dropouts – getting a gig to play at a charity event at the Philadelphia Spectrum. The problem? Barry does what Barry does and inserts himself into the band in order to achieve all of his dreams by being rocketed to superstardom when he busts some sick rhymes over Erica's rock. Adam, too, sees his opportunity to capitalize by filming the band's rise to fame.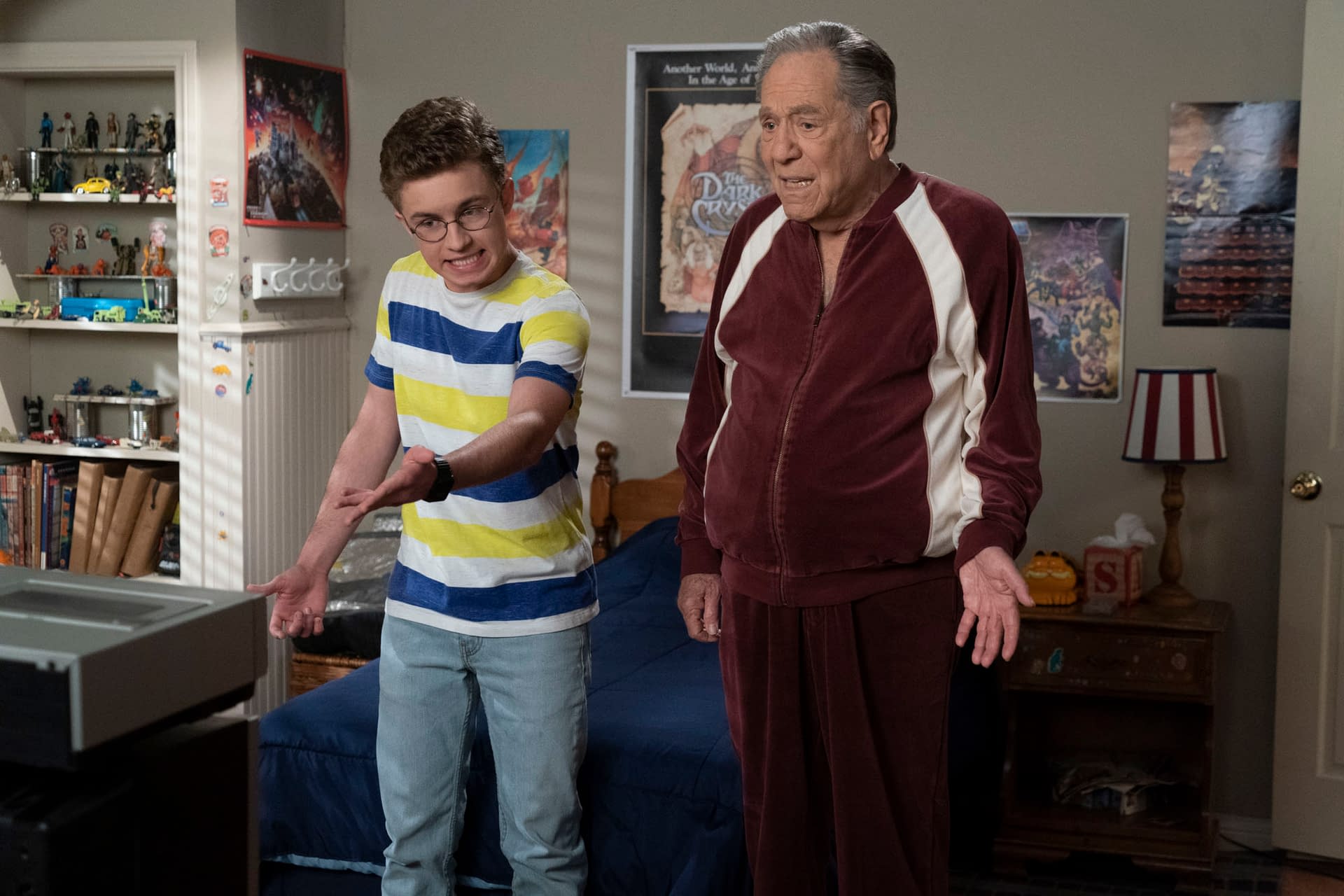 As Adam films the band's preparation for the big event, he realizes that the whole thing is ridiculous. The Dropouts are every bit Spinal Tap, including not being able to find their way to the stage to perform. Adam feels terrible about his film project when Erica tearfully tells Adam that he's the only one in this family who takes her dreams seriously and supports her.
Oh, balls.
The B-story centers on Bev freaking out when Murray's doctor (portrayed by Brent Spiner) biopsies an irregular mole on the back of Murray's neck. Murray doesn't trust doctors. Bev is worried that Murray's going to die, leaving her to marry Bill, who offers to raise the kids as his own after Murray's gone. Murray doesn't want Bev to make a fuss, but she ends up squealing to her frentas, to Bill, even Pops finds out. Bev's concern causes Murray to miss Mike Schmidt's last game as a Phillie.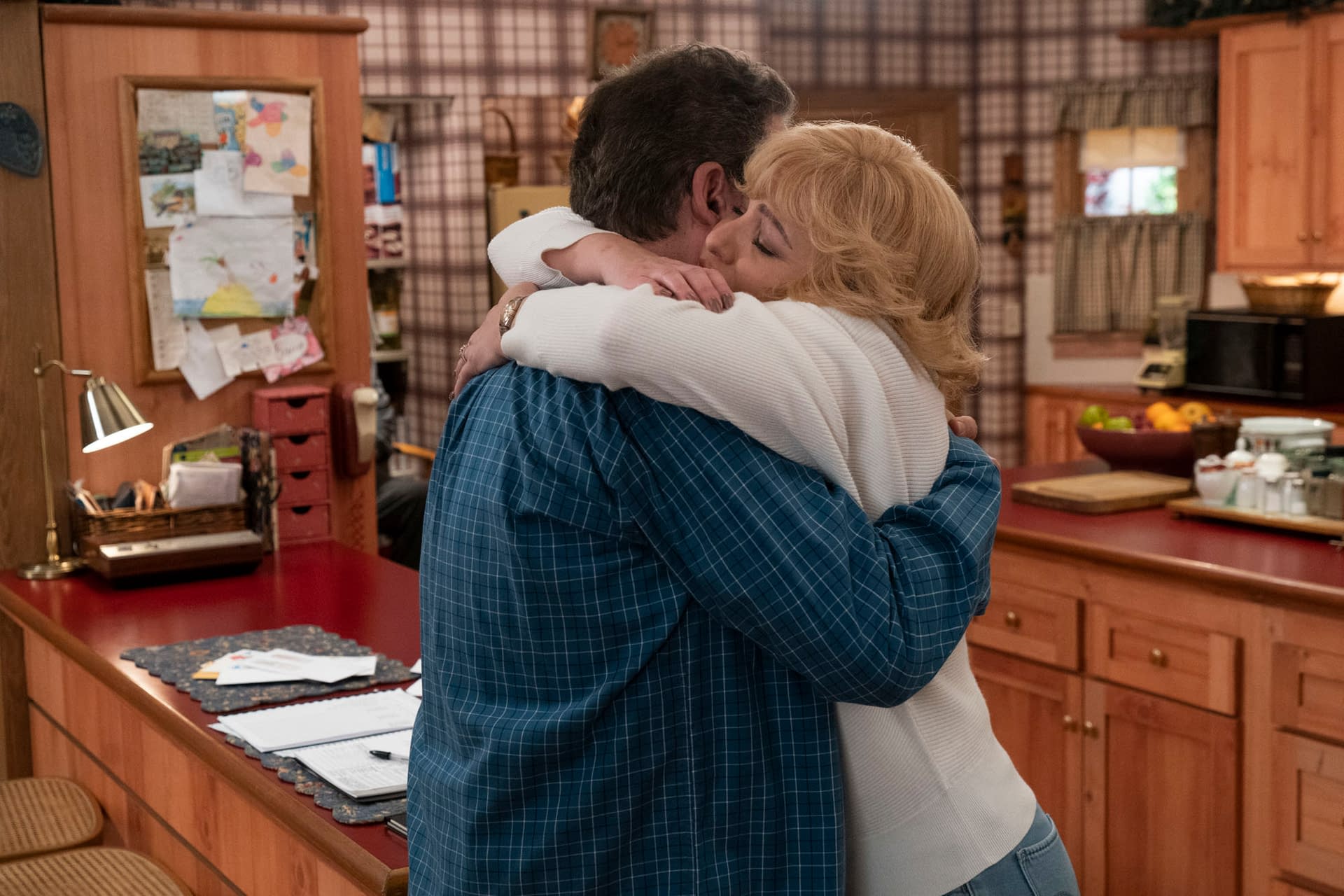 In true sitcom fashion, both stories resolve with family sticking together. When Erica is at her lowest and ready to give up, Adam and Barry support her dream and rap Run DMC-style over The Dropouts performing "Walk This Way." Bev agrees to back off and let Murray deal with his health scare his way as long as he walk (this way) with her every once in a while and starts to take a little better care of himself.
Another solid episode. This series continues to be set the bar with how to mix heart and hijinks. Family can drive you crazy, but they're the ones who have your back when you need them… at least on Disney-owned networks.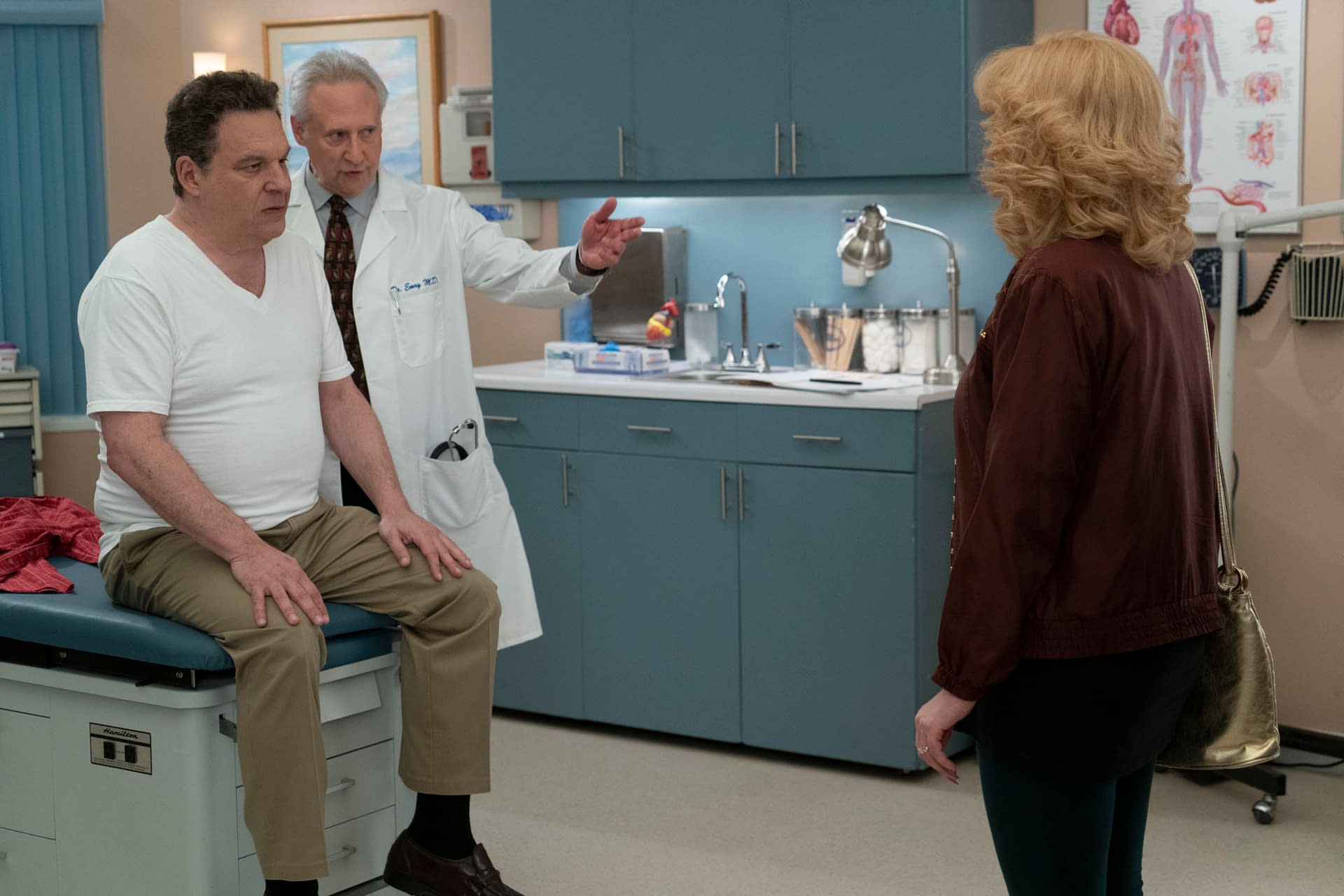 The Goldbergs airs Wednesday nights at 8 p.m. ET/7 p.m. CT on ABC.
The long-running sitcom centers on a family living in Jenkintown, Pennsylvania in the 1980s: Beverly Goldberg (Wendi McLendon-Covey), the over-protective head of the family; Murray Goldberg (Jeff Garlin), who believes he has more power than he has; and their three children: Erica (Hayley Orrantia), Barry (Troy Gentile), and Adam (Sean Giambrone).