'The Goldbergs' Season 6, Episode 22 "Mom Trumps Willow" Lets Wendi McLendon-Covey Shine [SPOILER REVIEW]
Welcome to Bleeding Cool's review and recap of ABC's The Goldbergs. This week, the series takes us to that most hallowed holiday… Smother's Day. Barry blows $100 on groceries to create a mess of a breakfast for Bev so that he can get off the hook for having to go through the family ritual of having a painfully tasteless photo taken at the mall's photo shop with his mother. Erica has been planting seeds for weeks… a cough here, a sniffle there, in order to play sick and spend the day laying on the couch. Adam, however, is caught completely off guard. With no way to escape his duties as the youngest child, Adam relents to spending the morning with Bev, but he has a date with Dave Kim to see Willow that afternoon.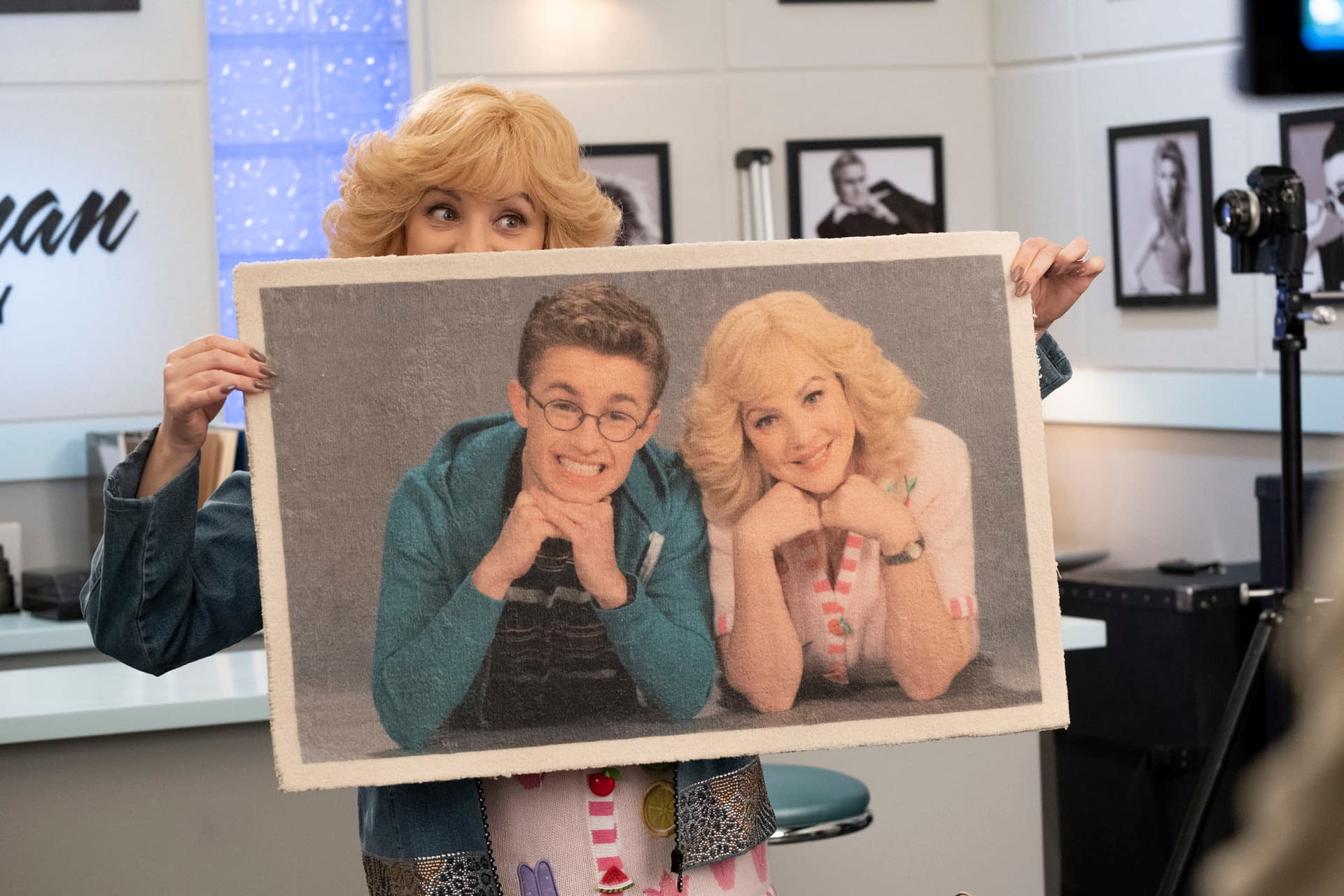 The two get their picture taken and Bev splurges on the photo merch, getting their picture on mugs to beach towels to welcome mats to who knows what all else. Adam, thinking his job done, is ready to head over to the multiplex, but Bev has a full day planned… brunch, Flamenco lessons, and the spa. Upset, Adam gets lippy and Bev says no Willow for Adam. Not today, not ever. The result? Adam tells his mother "I hate you"…
On Smother's Day!!!
I can't speak for you, dear reader of The Goldbergs reviews, but I've been there. Not on Mother's Day, but I remember having those feelings and saying hurtful things to my parents when I was young and stupid. What's more, as the parent of three of my own kids, I've been on the receiving end, too. The Goldbergs is great at nailing those emotional beats, and this episode is no different. From Bev's resignation to the fact that her kids are actively trying to avoid spending time with her to Adam's freaking out over the damage his words have done to his relationship with his mother and that their relationship will never be the same after, The Goldbergs nails those feelings perfectly. Always great, Wendi McLendon-Covey is by turns funny and heartbreaking in this episode.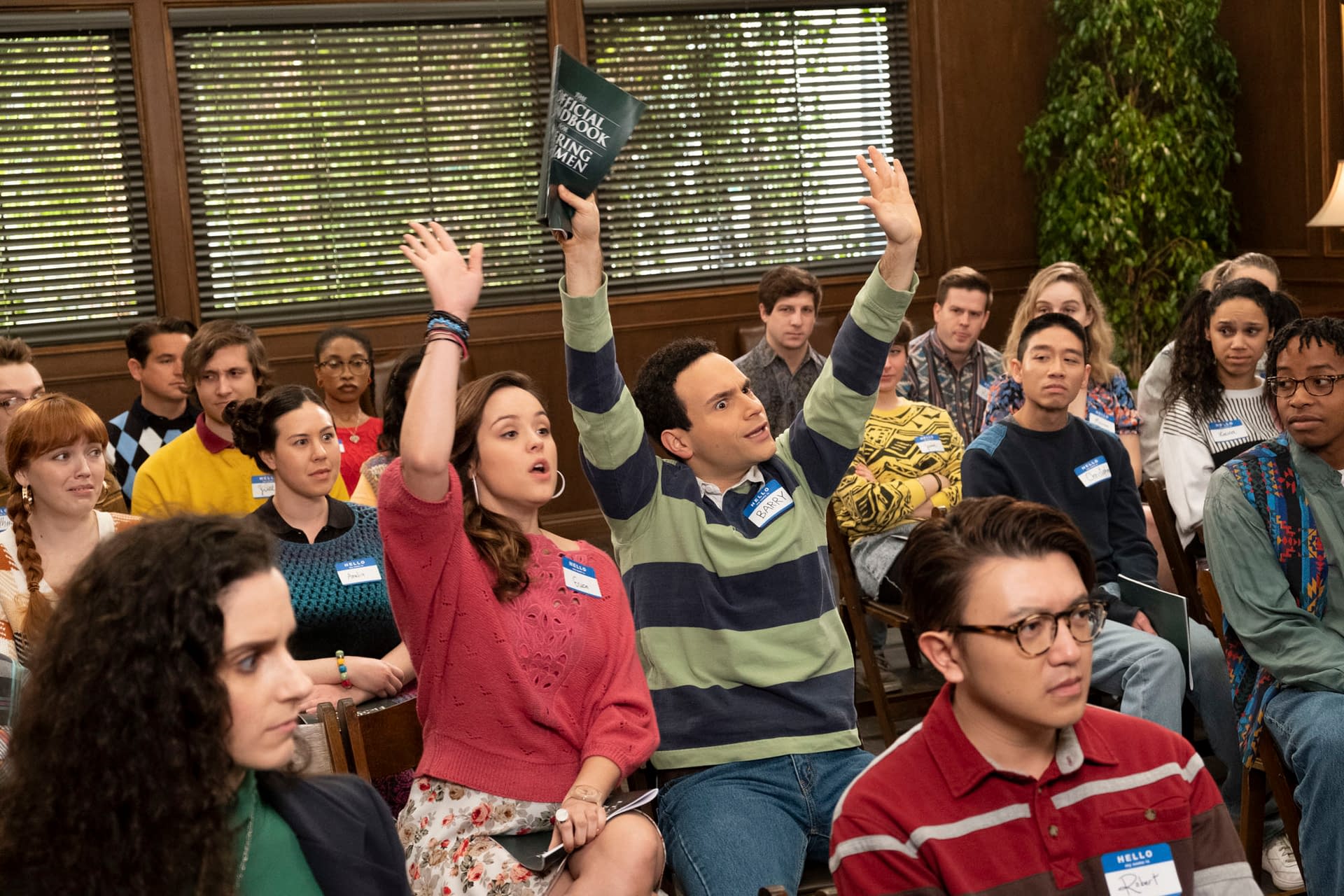 Meanwhile, Barry gets an acceptance letter from Penn, his top choice for college. That's his third acceptance by a top-shelf university. At the same time, Erica also gets accepted to Penn, after keeping her applying a secret from her family. Murray is thrilled! Barry, however, thinks that Erica is trying to steal the attention from him and that – as middle child – his accomplishments are being overshadowed.
Again.
Troy Gentile amps up Barry's insecurities and goofiness, which is going to be missed should Barry go away to college in future seasons. The two characters try to sabotage one another's orientation day, but eventually realize they're not competing for attention. Both can succeed together.
Because that's what sitcoms do.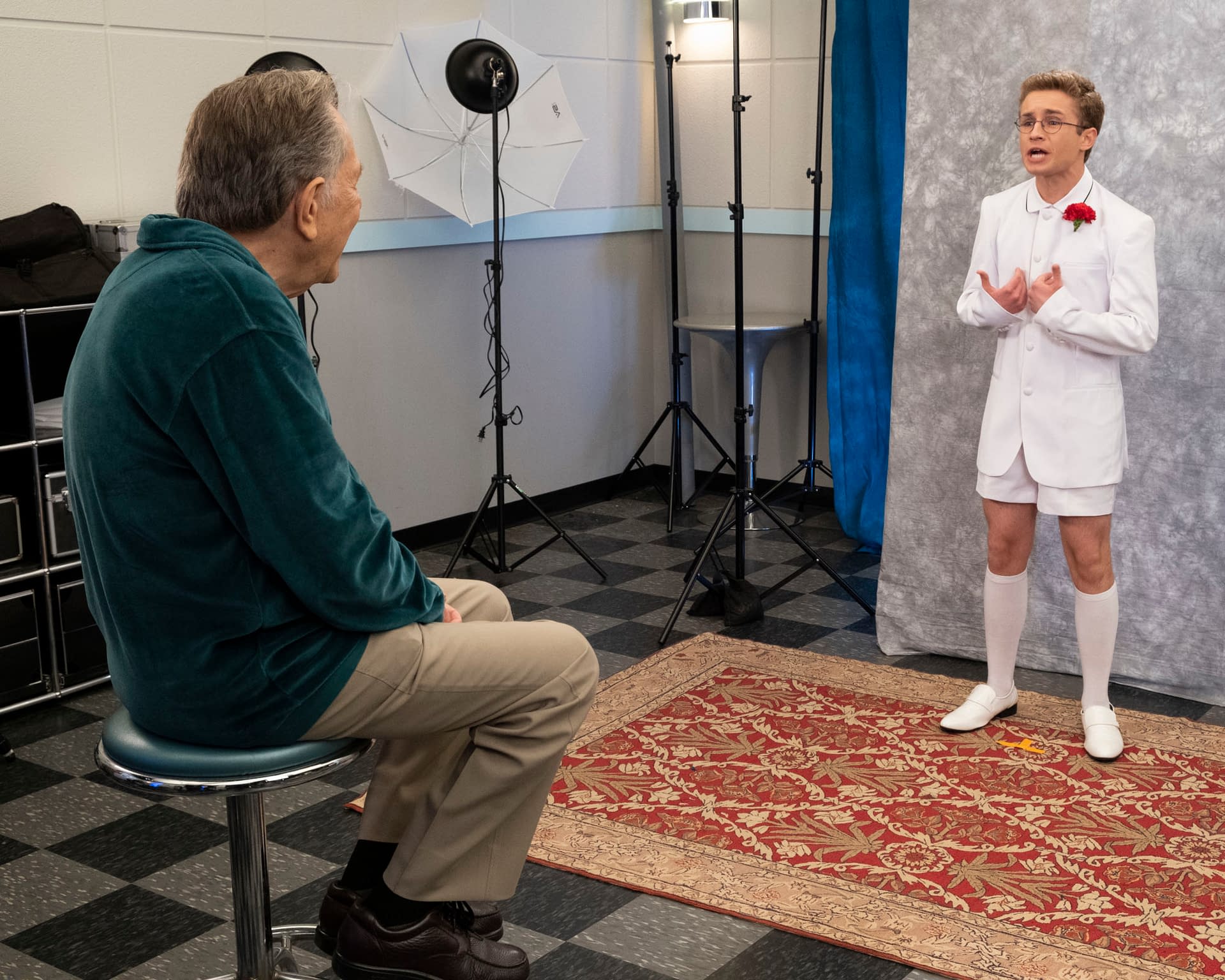 Trying to make things right with his mother, Adam recreates the most hideous Smother's Day photo, hoping to prove that he's still that little boy who loves his mother. Bev says it's not the big gesture that counts, but the little moments of affection. Adam realizes how much he loves his mother and needs that relationship. They make up.
Because that's what sitcoms do.
A relatable storyline and the strong performances we've come to expect (and maybe even take for granted) from the cast makes this a solid outing for season 6's penultimate episode. Be sure to catch The Goldbergs season 6 finale next Wednesday, May 8 at 8 p.m. ET/7 p.m. CT on ABC, then join us here for our last look at this season!