The Last of Us: Offerman on Ellie/April from Parks and Rec Comparison
The Last of Us star Nick Offerman says Bella Ramsey's Ellie is to Bill as Aubrey Plaza's April was to Ron Swanson in Parks and Recreation.
---
To say that Nick Offerman and Murray Bartlett stole the show on HBO's The Last of Us would be an understatement. Offerman played lone wolf survivalist Bill, who finds unexpected love in Frank (Murray) as the two share a life together in the Cordyceps apocalypse in the mostly standalone episode "Long Long Time." The following contains major spoilers for the episode.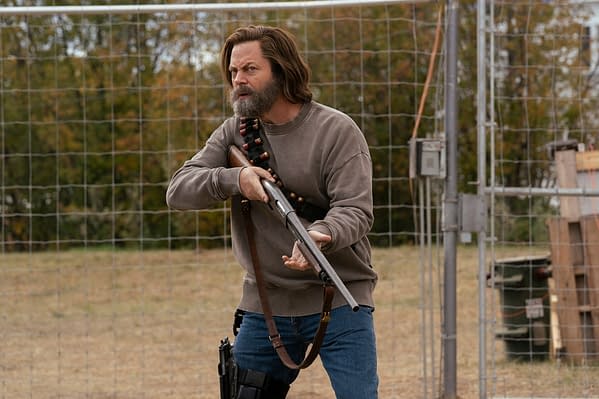 The Last of Us Changes With Bill and Frank
Bill's connection to Joel (Pedro Pascal) and Ellie (Bella Ramsey) dramatically differs from the original PlayStation game and the HBO series. While video game fans follow Bill, Joel, and Ellie to retrieve a truck battery through a sea of infected, Ellie never crosses paths with Bill in the TV series. In fact, by the time Joel and Ellie arrive, both discover the duo committed suicide via a note. Players only found the suicide note coming from Frank in the original game when the trio makes the grim discovery. Offerman spoke to TV Line that Ellie and Bill crossed paths on the TV series, how it would be similar to his Parks & Rec character Ron Swanson's bond to Aubrey Plaza's April Ludgate, his assistant.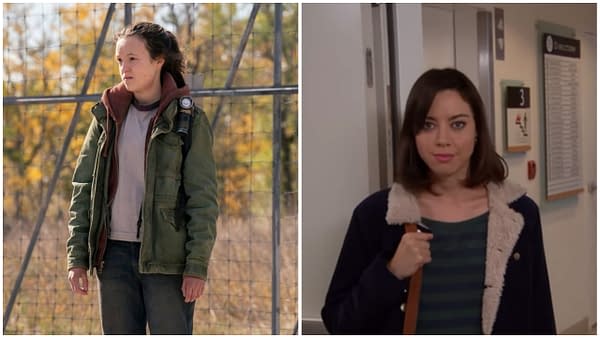 "It just occurred to me the dynamic with Ron Swanson from 'Parks and Recreation' and Aubrey Plaza. They're like a confident curmudgeon and the young bad attitude upstart, the teenage realist," Offerman said. "I think [Bill and Ellie] would have a begrudging admiration for each other and made a great team in a pinch." Plaza appeared in all 124 episodes, while Offerman appeared in 123 during the NBC sitcom's seven seasons from 2009-2015. The series also starred Amy Poehler, Jim O'Heir, Chris Pratt, Aziz Ansari, Retta, Rashida Jones, Adam Scott, and Rob Lowe. For more, including if Offerman thinks Bill considers Joel a "friend" and more, you can check out the rest of the interview below. The Last of Us airs Sundays on HBO.