The Last of Us S01E03 Review: A Heart-Warming, Soulful Dramatic Change
Departing from the game, Nick Offerman & Murray Bartlett turn in award-worthy performances as Bill and Frank in HBO's The Last of Us S01E03.
---
It's easy to get buried in loss and cynicism, especially when it comes to the apocalyptic dystopian genre. Sometimes, we wait for episode after episode, season after season, for some sliver of hope to remind us that life is still worth fighting for. When The Last of Us creators Craig Mazin and Neil Druckmann boldly announced they wanted to go above and beyond and transcend the PlayStation games for the HBO series, they weren't messing around. This couldn't be made more abundantly clear than in the episode "Long Long Time," which focuses on Bill (Nick Offerman). The following contains minor spoilers.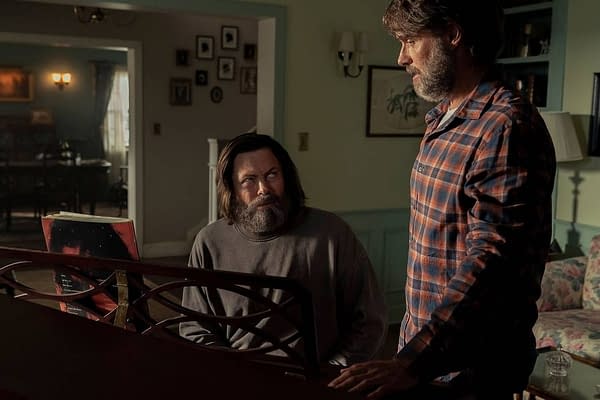 HBO's The Last of Us Delivers Bill's LGBTQ Story That PlayStation Didn't
During the events of the game, Joel (Troy Baker) and Ellie (Ashley Johnson) stumble upon Bill's (W. Earl Brown) town, which is booby-trapped to keep trespassers, mainly the infested, out as he's a survivalist and lone wolf. The player's objective is to get a car battery around school grounds and suburban areas, which Bill's largely stayed away from, given the number of infected in the area. We find out he had a partner in Frank, who took his own life after finding himself isolated before committing suicide, but not before he leaves a final note to Bill. The episode completely rewrites that narrative.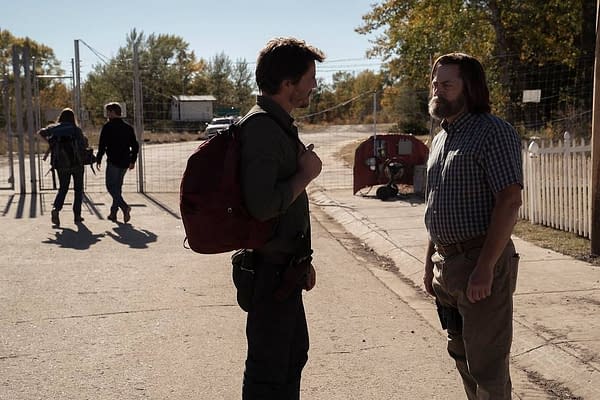 Bill in the TV series is played by Nick Offerman, who's married to Megan Mullally. I only mention this because the performance he puts in along with actor Murray Bartlett, who plays Frank, is about as award-worthy as it gets. We finally get the backstory between the two we never got in the game, and it's about as soulful of a pair of performances as we've seen in some time. While Offerman has played a gay man before on Brooklyn Nine-Nine, it just feels almost criminal to have him in this role and not give it to a more deserving gay actor, especially when you had those like Tom Hanks, who admits as a straight man, he can't in good conscience take his Oscar-award winning performance in 1993's Philadelphia today.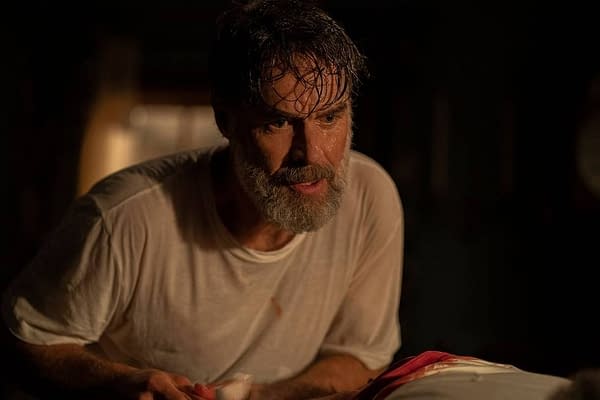 I realize it isn't Offerman's fault, and I wouldn't blame any actor for taking up the opportunity, but you can't help but feel a little tainted in terms of authenticity and the ongoing fight for representation. Directed by Peter Hoar and written by Craig Mazin, we get the rare self-enclosed complete story that will be very hard to top in 2023 because the writing on this sweet, heartwarming tale within this forlorn universe I feel has yet to reach anywhere near its potential. The fact we're not even halfway through the season, and we're getting this top-notch quality storytelling speaks to the talents of Mazin and Druckmann and their genius.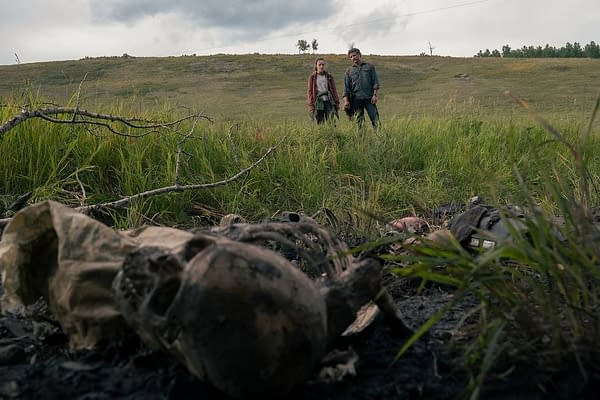 While the bulk of the episode focuses on Offerman and Bartlett's characters, we do get some exposition in regards to their characters and Pedro Pascal and Anna Torv's in Joel and Tess. Fans hoping they'll see any recreation of the game within the context of the episode will be disappointed, but what Mazin, Druckmann, Offerman, and Bartlett offer is something far greater: a deeper appreciation for the franchise. The only blemish I have, which doesn't have to do with the episode itself, but rather HBO's marketing, is that they buried any semblance of the LGBTQ story when they promoted the episode. The Last of Us airs Sundays on HBO.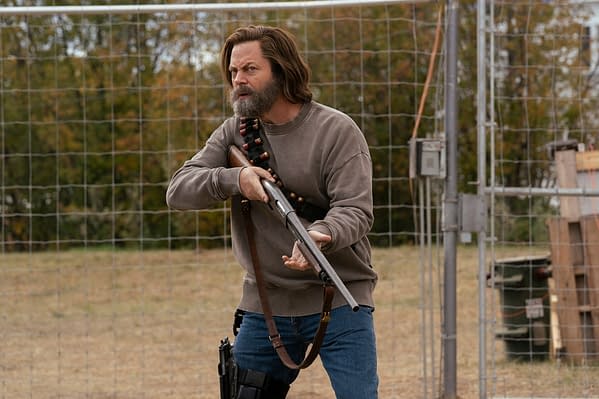 The Last of Us Season 1 Episode 3 Review "Long Long Time"
---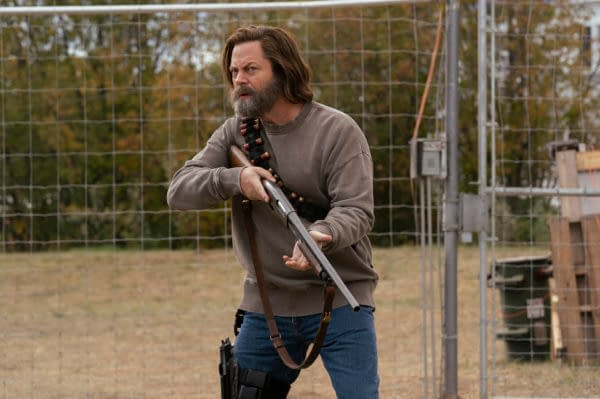 ---
Director Peter Hoar, writer Craig Mazin, and actors Nick Offerman and Murray Bartlett anchor arguably the best episode of HBO's "The Last of Us" and perhaps the best television episode of 2023 this early into the year. The heartwarming LGBTQ story not told in the PlayStation game becomes fully realized, providing that glimmer of hope within the apocalypse that's become such a rare luxury in this cynical world.
Credits
---