The Last of Us Season 1 Ep. 8 Suffers From Rushed Storyline: Review
Bella Ramsey & Scott Shepherd anchor the tense penultimate Season 1 episode of HBO's The Last of Us, which suffered from a rushed storyline.
---
We come across the final two episodes of The Last of Us season one with a huge chunk leftover from the original 2013 game to cover. The episode "When We Are in Need" finds Ellie (Bella Ramsey) desperate after going through the last of their rations and being forced to hunt for food. While players play as her trying to hunt deer with a bow and arrow, the TV version uses her hunting rifle, the first of many corners cut in the episode. The following contains minor spoilers.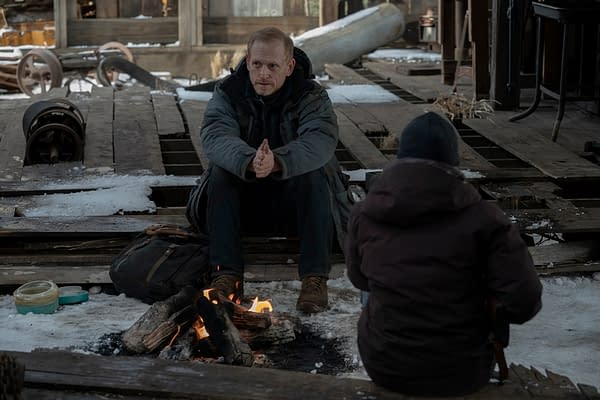 The Last of Us: Why "When We Are in Need" Should Be a Two-Parter
Early in the episode, we swap between Ellie and David (Scott Shepherd), the reluctant leader of a town trying to keep his people alive. The TV series turns him into a preacher and, like the game, retains his seemingly noble voice to do better. Fans who have played the games know better, but it feels like more time should be spent on David's exposition as a slow build. I wouldn't even mind if this episode got spread to two episodes because it seems, given all the development and checklist of game moments recreated in this episode, it ruined the build, resulting in a rush to the end.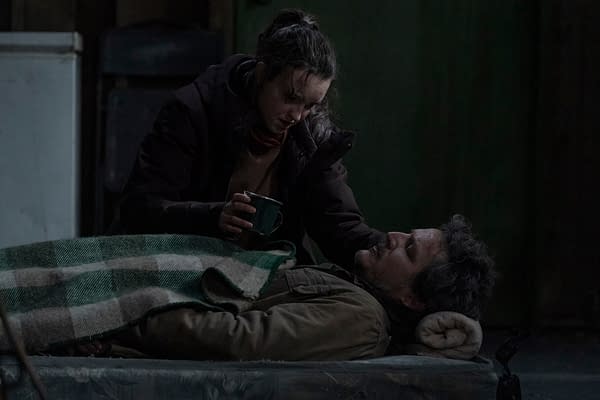 Ellie meets David and his associate James (Troy Baker, who game fans know as the original Joel) over her deer kill as she holds them hostage. David does strike a deal with her as she's in dire need of antibiotics, and he sends a reluctant James to retrieve some in exchange for half the deer. After the exchange, she returns to the house she's hiding Joel (Pedro Pascal), who is still in recovery from his stitched-up shiv wound and in danger of getting septic. She gives him a couple of injections (as well as an untrained teenager can) before she has to run off on their horse to drive David's party away from Joel.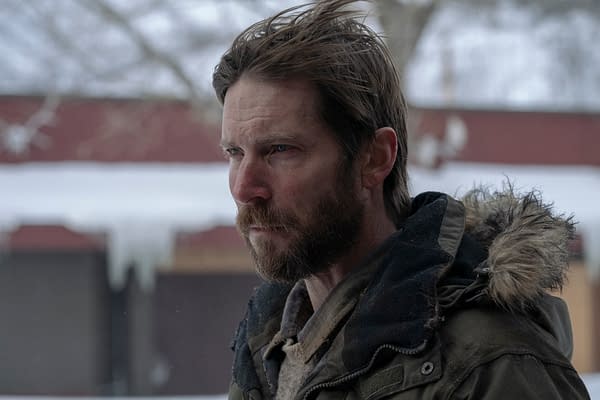 By the time you realize how much time is left on the episode, they rush through recreating the game moments and reveals. The execution is fine shot-for-shot in an abridged fashion, but it kind of defeats the purpose of the advantage TV has in expanding to areas the game hasn't been able to. Directed by Ali Abbasi (Holy Spider) and written by creator Craig Mazin, "When We Are in Need" felt like it should be a two-parter before the season finale, with 10 episodes feeling like the right number from what I've seen so far.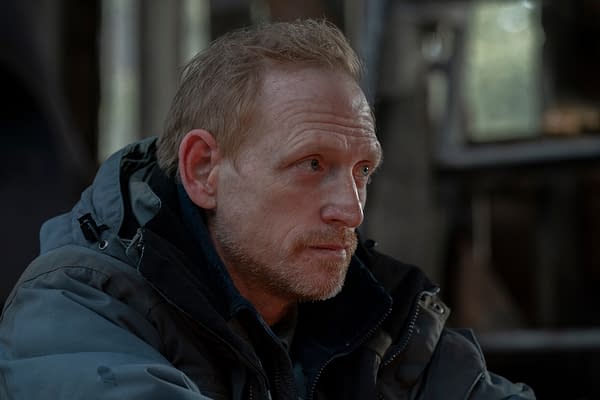 Without diving further into spoilers, Ramsey and Shepherd do their best with what they had to work with. I liked the change of having David become a preacher, but the writing and pacing suffered as we got to know him better Mazin & co-creator Neil Druckmann realized they were running out of time and still had to dedicate space for the season finale. The series, up to this point, felt like it enhanced the game every which way, but it feels like it may have been at the cost of this important arc. Ramsey and Shepherd never had a chance to build that rapport and match the performance of Part I's Ashley Johnson (Ellie) and Nolan North (David), even when they recreated their signature game moments. Even the climactic plot twist with the new characters, which should have been revealed sooner, felt inconsequential after the fact. The Last of Us airs Sundays on HBO.
The Last of Us Sesaon 1 Episode 8 "When We Are in Need"
---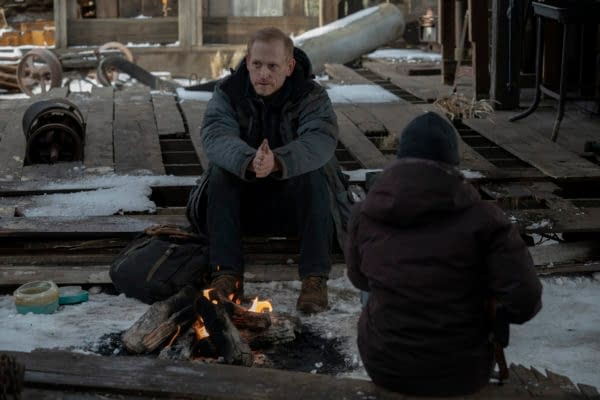 ---
The Last of Us S01E08 "When We Are in Need" checks everything it needed for meeting the video game moments, but the important arc of the game could have benefited from being a two-parter. Bella Ramsey and Scott Shepherd were rushed to the finish line of this arc, glossing over elements that could have been developed better. It was at least nice to see original Joel actor Troy Baker in the HBO series.
Credits
---