The Magicians Season 3: An Inside Look at the Silent Story
I think the Magicians really like going to extremes. One of my favorite scenes from season one was a song and dance number inside of an mental institution where Quentin (Jason Ralph) tried to use a song Penny (Arjun Gupta) hated in order to send a message. It was the thing that got me hooked on the series because they had subtly set up the moment an episode to two prior in a throw away scene. It showed me early on the brilliance in the writer's room for this series. Tonight they're doing a musical episode, which is a stark contrast to last week's episode that included guest star Marlee Matlin and featured an entire segment done from a deaf character's point-of-view.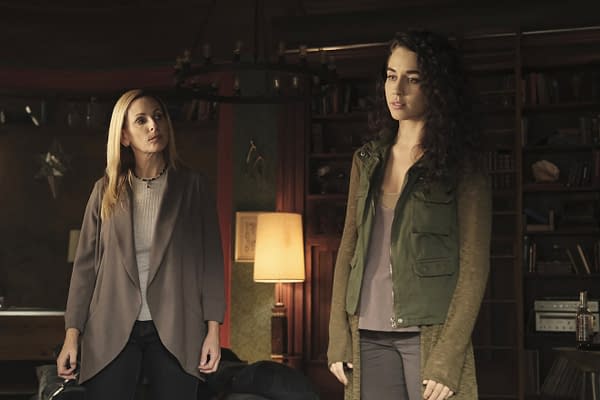 The video below focuses on Harriet (Matlin) and her leading Quentin and the others through the library. The actress, cast and crew talk about the unique sequence done without sound, something not normally done on television. The scene uses sign language but avoids the thing that most shows do, having the characters say their lines while signing. The use of sign language here makes a lot of sense in that the casting of magic in the series is through a series of specific hand and finger movements, similar to sign language.
The Magicians airs tonight at 10 PM on Syfy.