Some excellent news broke on Monday afternoon, with the U.S. Supreme Court ruling in favor of LGBTQ rights with a decision that grants gay, lesbian, and transgender workers protection under federal anti-discrimination law. In a 6-3 decision, the Court ruled that LGBTQ employees cannot be fired based on their sexual orientation and that Title VII of the Civil Rights Act of 1964 (which prohibits discrimination based on sex), also applies to sexual orientation. One person who hit social media early to voice his support of the ruling was The Mandalorian star Pedro Pascal, taking to Twitter to both celebrate the good news and bring up a point that has many wondering the same thing. Did it really need to take until 2020 and a Supreme Court ruling to just be fair and decent to one another?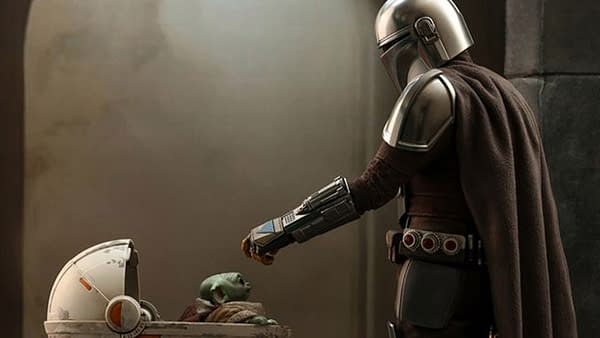 The fucking basics of humanity. But still good to wake up to. https://t.co/ILNoXcyWaY

— Pedro Pascal (@PedroPascal1) June 15, 2020
The Supreme Court's decision combines two cases that were presented before it. One case involved two plaintiffs who were fired after revealing that they were gay, while the second case involved a transgender individual who was fired after revealing her gender identify to her employer. Looking to follow through on an election promise to the right-wing religious right, Trump's administration fought against extending Title VII to the LGBTQ community but Trump nominee Justice Neil Gorsuch wrote in the majority decision: "An employer who fires an individual for being homosexual or transgender fires that person for traits or actions it would not have questioned in members of a different sex. Sex plays a necessary and undisguisable role in the decision, exactly what Title VII forbids."
Gorsuch continued, "In Title VII, Congress adopted broad language making it illegal for an employer to rely on an employee's sex when deciding to fire that employee. We do not hesitate to recognize today a necessary consequence of that legislative choice: An employer who fires an individual merely for be- ing gay or transgender defies the law." Gorsuch, Chief Justice John Roberts, and Justices Ruth Bader Ginsburg, Elena Kagan, Stephen Breyer, and Sonia Sotomayor voted in the majority.
Set between the events in Return of the Jedi and The Force Awakens, showrunner Jon Favreau and Dave Filoni's (The Clone Wars) The Mandalorian takes place after the fall of the Empire and before the emergence of the First Order and follows a lone gunfighter in the outer reaches of the galaxy far from the authority of the New Republic. Disney+'s The Mandalorian stars Pedro Pascal, Gina Carano, Nick Nolte, Giancarlo Esposito, Ming-Na Wen, Carl Weathers, Emily Swallow, Omid Abtahi, Werner Herzog, Taika Waititi, Bill Burr, and Mark Boone Jr. star.
Enjoyed this article? Share it!