The Missing: Jeff Wilbusch to Lead David E. Kelley's Peacock Cop Show
The Missing, Peacock's upcoming cop show produced by the prolific David E. Kelley, has found its leading man. Jeff Wilbusch will play Avraham Avraham, an NYPD detective with the 77th Precinct "whose belief in mankind is his superpower when it comes to uncovering the truth." Yes, that is the official pitch for the show. It must be a relief to know that are cops whose belief in mankind is a superpower when it comes to uncovering the truth. It must have sounded utterly compelling in the pitch meeting.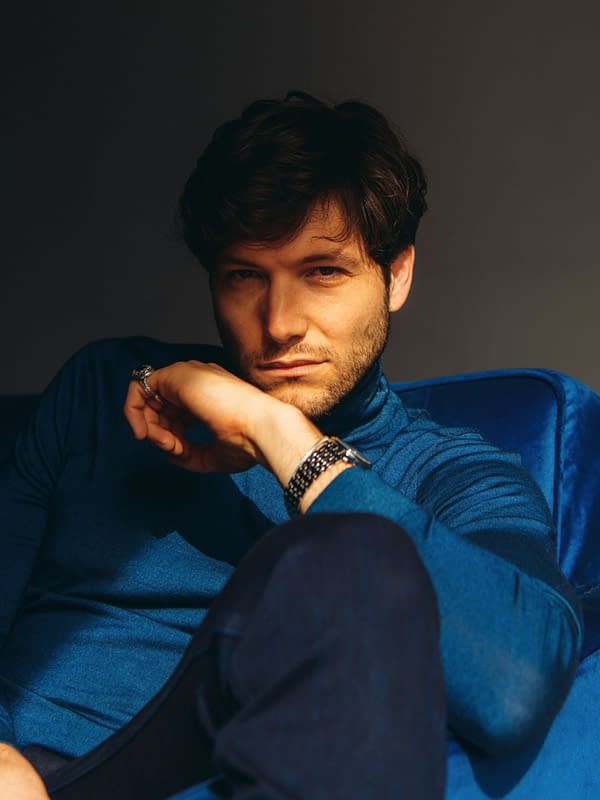 Wilbusch previously appeared in Breathe and Unorthodox on Netflix, Oslo on HBO, the BBC/AMC adaptation of John le Carré's The Little Drummer Girl, and Bad Banks on Hulu. The Missing will feature him as Detective Avraham, a cop guided by a deep sense of spirituality and religious principles who is left to question his own humanity when a seemingly routine investigation turns upside down. Don't you hate it when that happens? As a spiritual man, Avraham takes it in stride. Hopefully, people in the show don't keep bursting out and singing Motown hits like Kelley shows used to do all the time as a shorthand for joy and spiritual depth.
The series is a co-production from Keshet Studios, the US production arm of Keshet International, and Universal Television, a division of Universal Studio Group, and is based on the internationally bestselling novel The Missing File, the first in a series of books written by renowned Israeli crime writer Dror A. Mishani. Originally published in Hebrew in 2011 and in the US in 2013 by HarperCollins, The Missing File is the first in a series of novels featuring police inspector Avraham Avraham. The four novels in the series have been translated into more than 20 languages and won numerous international awards, including Sweden's prestigious Martin Beck Award (for Best Translated Crime Novel), and the Grand Prix du Meilleur Polar in France. The last novel in the series, Conviction, was published in Israel earlier this year and will be published in English in the summer of 2022. Mishani's stand-alone crime novel, the international bestseller Three, is also under development with Keshet International in the UK. The Missing continues to feed the networks' seemingly endless hunger for cop shows and those produced by the tried-and-true David E. Kelley. it will be streaming on Peacock.