"The Morning Show": Apple TV+ Releases Official Trailer for Jennifer Aniston/Reese Witherspoon/Steve Carell Series [VIDEO]
Apple TV+'s The Morning Show has finally ripped back the curtain on the Reese Witherspoon-Jennifer Aniston-Steve Carell series with the release of the eagerly-anticipated series' official trailer. Written by Kerry Ehrin based on an original idea by Media Res' Michael Ellenberg as well as additional material from Brian Stelter's book Top of the Morning, the series also stars Billy Crudup (Cory Ellison), Gugu Mbatha-Raw (Hannah Shoenfeld), Nestor Carbonell (Yanko Flores), Mark Duplass (Chip Black), Bel Powley (Claire Conway), Karen Pittman (Mia Jordan), and Desean Terry (Daniel Henderson).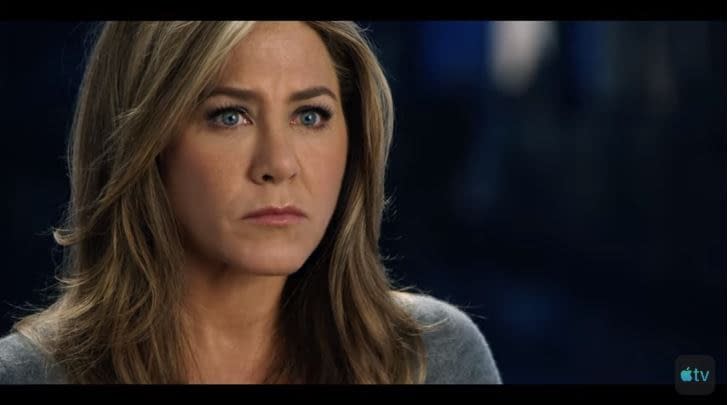 What happens when the people you trust to tell the truth prove themselves to be dishonest? The Morning Show follows the free fall of an early morning newscast in the wake of a scandal: Mitch Kessler (Carell) is ousted from his co-anchor position on the popular AM show over sexual harassment allegations, leaving Alex Levy (Aniston) to draw a very public "line in the sand" that both saves the show and places the spotlight on her. Throw Bradley Jackson (Witherspoon) into the mix as a challenger to Levy's philosophy for the show, and you'll see why this has the potential to be one of the most talked about shows this year:
Executive-produced by Jennifer Aniston and Reese Witherspoon, who star alongside Steve Carell, 'The Morning Show' explores the high-stakes world of morning news and the lives of the people who help America wake up in the morning. Told through the lens of two complicated women working to navigate the mine field of high-powered jobs while facing crises in both their personal and professional lives, 'The Morning Show' explores ego, ambition and the misguided search for power.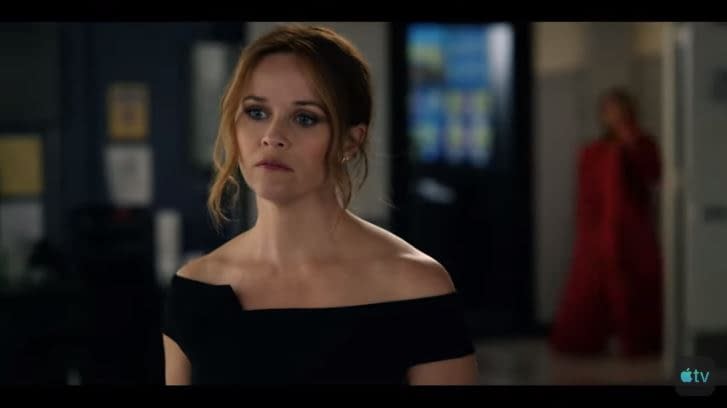 The Mimi Leder-directed series offers viewers an inside look at the lives of the people who help America wake up in the morning – in front of the camera and behind the scenes, exploring the unique challenges faced by the women (and men) who carry out this daily televised ritual.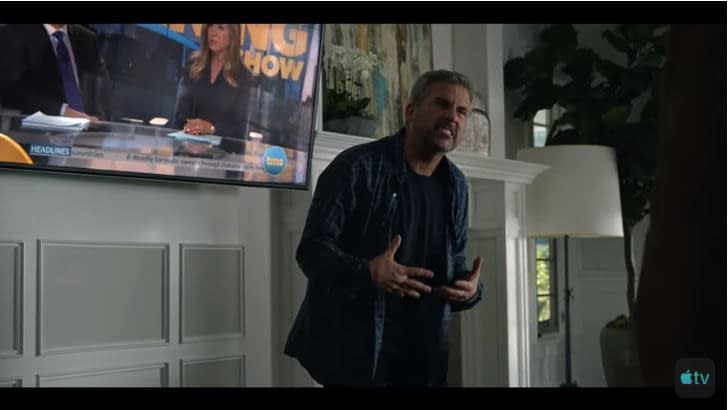 Ehrin serves as The Morning Show showrunner, with Media Res serving as the project's studio and Stelter consulting. Aniston, Witherspoon, Ehrin, Leder, and Ellenberg are set to executive produce alongside Echo Films' Kristin Hahn and Hello Sunshine's Lauren Levy Neustadter.