"The Office" Return/Reboot: Greg Daniels Really Wouldn't Want to Disappoint Fans
NBCUniversal (NBCU) fired some serious first shots in the upcoming "The Great Streaming Wars of 2020" last month by revealing the name of its upcoming streaming service (Peacock, set to debut in April 2020) and announcing three fan-friendly reboots (Saved By the Bell, Punky Brewster, and Battlestar Galactica) – but it's the talk of what might be coming down the road that is burning up our radar. Could the "running joke" of a new version of The Office (reboot? restart? spinoff?) be inching closer to becoming a reality?
From the sounds of the U.S. series' head honcho Greg Daniels, it doesn't sound like that will be happening any time soon.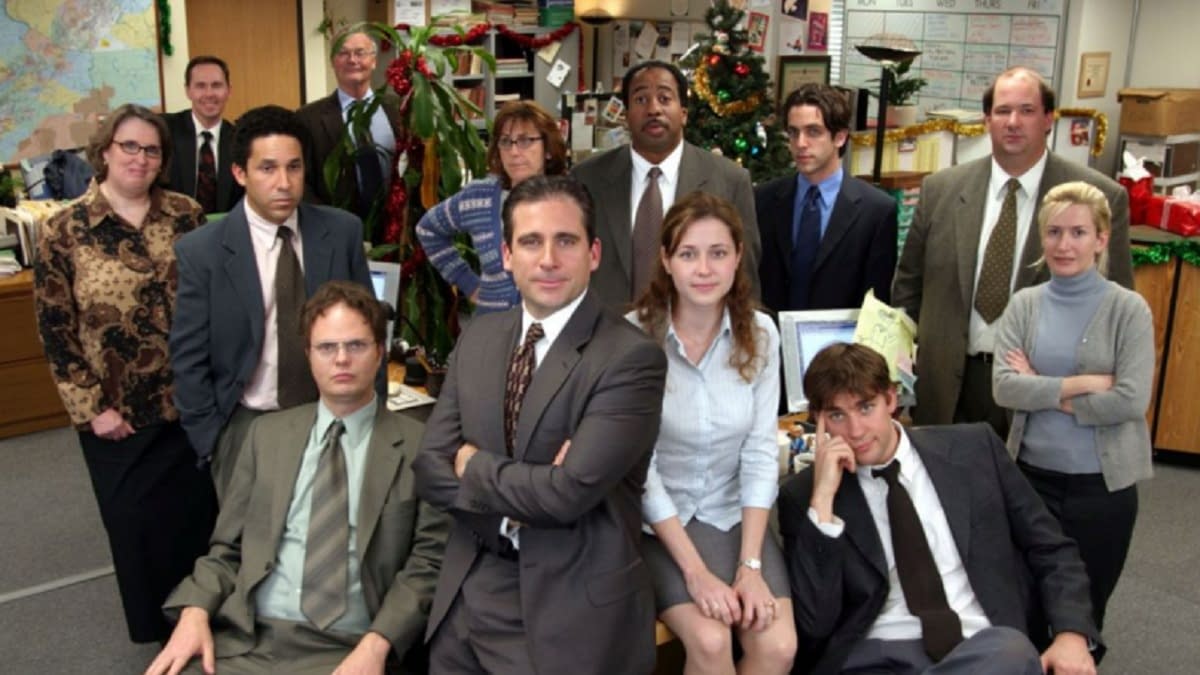 Speaking with EW, Daniels appears to be putting the brakes on the building buzz surrounding a possible return to Dunder Mifflin:
"I think that there was a lot of misunderstanding, because NBC did just did an exact reboot of Will & Grace and then we started talking about doing something more with The Office. And at that time the cast were doing things that would make it impossible to get them all back to do more episodes of The Office — even if they wanted to."
Daniels sounds a bit concerned that brining the sitcom back could impact the "artistic whole" generated by ending the series on their own terms – and if it did come back, he doesn't see it coming back the same way another popular NBC sitcom did:
"It was such a perfect thing that I would hesitate to open it up. We got the chance to end it the way we wanted to end it. It wasn't like we were interrupted in the middle of a run or something. So in a sense it's completely an artistic whole. But, that said, I don't know, the cast every now and then talks about getting back together in some form, but I don't see it being a reboot like the way Will & Grace was rebooted."
Even the idea of a "special" of some type (similar to what Ricky Gervais' U.K. original series did) doesn't seem enough to sway Daniels' hesitation:
"My biggest concern would be disappointing the fans. People will watch the entire series and then roll right into watching it again, and to me that means we ended it properly."
https://www.youtube.com/watch?v=bTj2ZXm8WIc
Clearly, NBCU's Bonnie Hammer, Chairman of Direct-to-Consumer and Digital Enterprises, is feeling much more glass-half-full about the possibility of The Office returning – it's even something that's being talking about: "It is my hope and goal that we do an Office reboot."
With NBCU securing the original show's exclusive streaming rights (with an offer reported to be more than $500 million) beginning January 2021, the chances of there being some new version of The Office to compliment the original only grew. Hammer added:
"The Office comes back to us in January 2021. It is my hope that we can figure what that great reboot would be. We are having conversations."
As is the case with the previously-announced reboots, a new Office series would fit the streamer's strategy of orginal and reboot series having what Hammer calls, "some connective tissue to what we also have in the library." Hammer believes that connecting new projects with a sense of "legacy" can help both series: "All of our choices, especially in the beginning, we are doing them strategically so they connect back to our legacy."
Hammer says that Peacock could be the home to more reboots/restarts then just Saved By the Bell, Punky Brewster, Battlestar Galactica, and (possibly) The Office – just as long as there's a reason:
"We will be looking at all of them down the road and see what makes the most sense. When we see what the usage is on the service, if something is popping, and it's ours, you better believe that we are going to be looking at it as a new original."