In the interest of full disclosure, my knowledgebase tends to lean heavily more towards the film side – but after watching the second season opener to USA Network's The Purge, I'm finding myself gaining a better appreciation for the franchise.
More importantly, I'm getting a better appreciation for the franchise's entire universe – the most basic yet important hurdle for a show of this type to leap. Opening chapter "This Is Not A Test" was a great first episode for both fans of the television series as well as those coming to the series for the first time. In fact, even with a basic understanding of The Purge, the show keeps you watching – while gnawing at your nails at the same time.
MAJOR SPOILERS AHEAD!
https://www.youtube.com/watch?v=ubCegTCgbJ8
The season begins starts in the middle of a purge day and follows 4 different storylines in the midst of the chaos. First, we have to admit: this episode did not hold back… at all. It was filled with tension and suspense, and even more blood than I thought considering it is basic cable. We see how purges affect different people in different ways, even those behind the scenes. It is fascinating to see how numb some of the kids that have grown up around it seem to be about the purges – they even play games during it!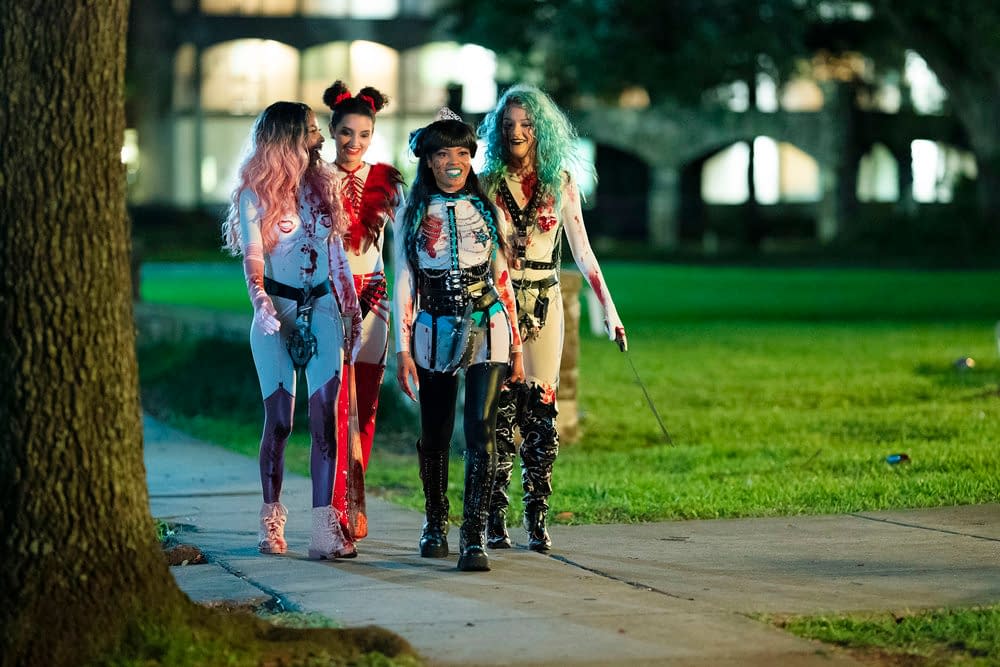 I truly enjoyed the contrasting scenes: seeing Esme (Paola Nuñez) and the team track down what is going on outside through cameras, while also seeing what is actually going on ourselves from our normal perspective. Esme is already establishing herself as a fascinating character—at first, she was telling a new girl how you get detached after awhile. Interesting how that only seems to last until someone you actually know and care about is being hunted and killed right before your eyes: then the reactions seem to find their way back.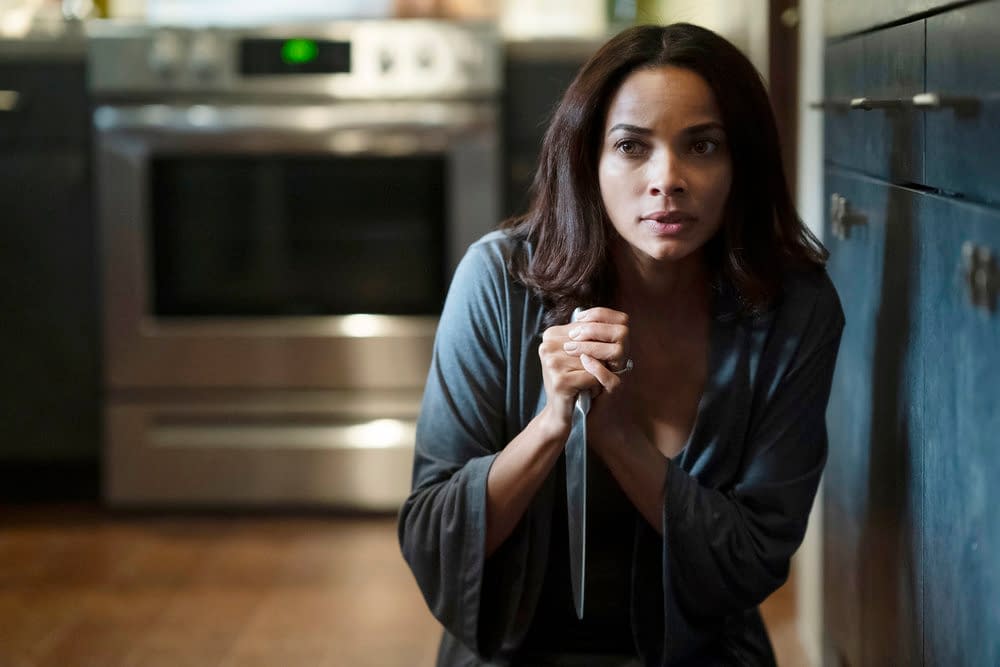 The other stories we follow throughout the purge are directly in the middle of the chaos. I am pretty sure I screamed once or twice and possibly a mini heart attack or two (that's just how I roll). We see all these characters descent into a place of "serious no trust" in the span of 42 minutes.
Like Marcus Moore (Derek Luke), who at the end finds the phone of the person who was hunting him down and sees he was being followed for days before the purge – realizing someone had set him up. Same on Ben's (Joel Allen) side – and this is the storyline I am most curious about. While I imagined something was going to happen at some point, I really did not see the storyline development go the way it did – setting up the potential for some major changes in the character moving forward.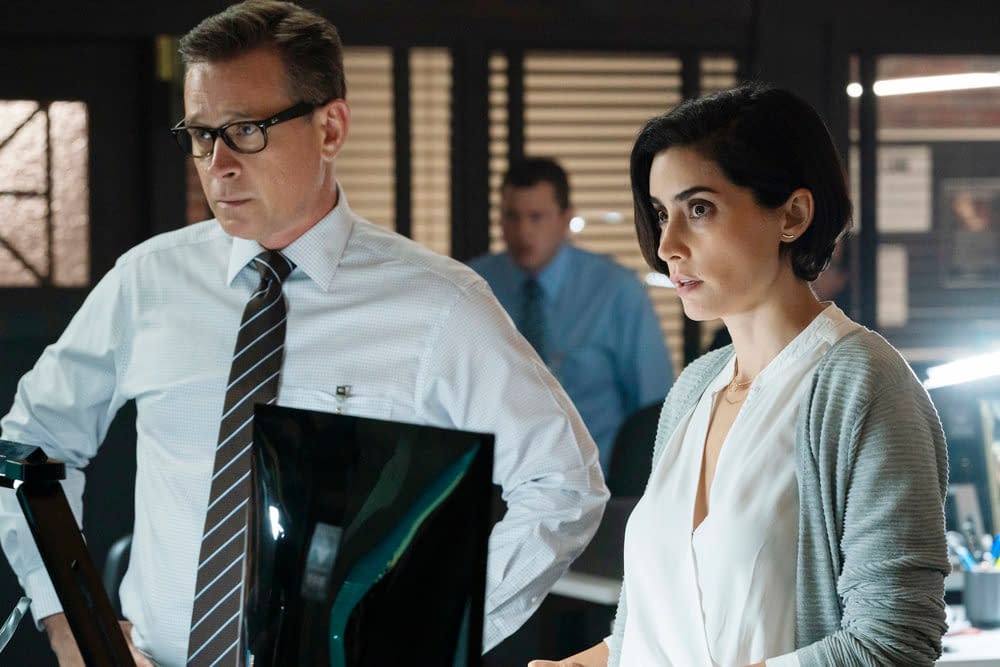 I appreciated that the episode didn't waste my time at any point – and more importantly, they established characters and storylines that require me to keep watching – again, no small achievement considering I had no expectations going into the episode.
Final point: my absolute favorite part was at the beginning of the episode, when we see a woman auditioning for the voice over we hear before every purge commences. A great way to kick off the episode: something you smile and chuckle at… until you realize just how horrific it all is.
Who wouldn't want to come back to that?
"The Purge" season 2, episode 2 "Everything Is Fine": The city cleans up last night's Purge, but Ryan, Marcus, Esme and Ben can't shake its effects.
Enjoyed this article? Share it!