The Rookie Returns Valentine's Day; Season 5 Ep. 15 "The Con" Overview
With ABC's Nathan Fillion-starring The Rookie returning on February 14th, here's the overview & promo for Season 5 Episode 15, "The Con."
---
With how this season has been going for "Chenford" fans, it's only fitting that ABC's Nathan Fillion-starring The Rookie returns on Valentine's Day. But based on what the overview & promo for S05E15 "The Con" has to show us, it's not looking like an episode that's going to be filled with boxes of chocolates and stuffed unicorns. Nolan (Fillion) & Bailey (Jenna Dewan) are forced to deal with the fallout from what Nolan learned in the last episode, while Lopez (Alyssa Diaz) has a plan that could free her from Elijah Stone (Brandon Jay McLaren) in what reads like a "Feds" crossover. And while we don't have an overview for it yet, it looks like the following episode (February 21st) is titled "Exposed" (Hmmm…).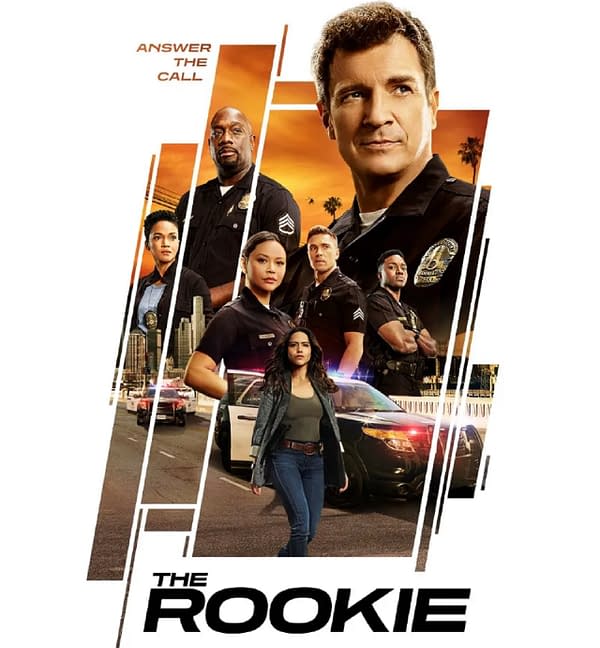 The Rookie Season 5 Episode 15 "The Con" Preview
The Rookie Season 5 Episode 15 "The Con": With help from the FBI, Detective Lopez (Diaz) puts everything on the line to help Elijah Stone (McLaren) take down a gang leader in exchange for her safety. Meanwhile, Nolan (Fillion) and Bailey (Dewan) must deal with the secrets and shady dealings his late mother left behind.
John Nolan was the oldest rookie in the LAPD and has used his life experience, determination, and sense of humor to keep up with rookies 20 years his junior. Now he is being given a chance to decide where he wants his career to go within the LAPD. However, life is never that easy, as he and his team are faced with complications from the past that will influence their future.
The series stars Nathan Fillion as John Nolan, Mekia Cox as Nyla Harper, Alyssa Diaz as Angela Lopez, Richard T. Jones as Sergeant Wade Grey, Melissa O'Neil as Lucy Chen, Eric Winter as Tim Bradford, Shawn Ashmore as Wesley Evers, Jenna Dewan as Bailey Nune and Tru Valentino as Aaron Thorsen. Alexi Hawley is a writer and executive producer. Fillion, Mark Gordon, Michelle Chapman, Jon Steinberg, Bill Norcross, Bill Roe, and Brynn Malone are executive producers on the series. Entertainment One (eOne) is the lead studio on The Rookie, a co-production with ABC Signature.