'The Rookie' Season 1 Episode 19 "The Checklist" Makes Everyone Mental [SPOILER REVIEW]
The freshman season of ABC's The Rookie has been a whirlwind ride-along with Mid-Wilshire LAPD rookies Lucy Chen (Melissa O'Neil), Jackson West (Titus Makin Jr.), and John Nolan (Nathan Fillion). In this week's episode "The Checklist," the rookies are preparing for their six month exams and moving to the next phase of their training. But like Lucy holding the football for Charlie Brown, just as the rookies think they have the hang of things?
Someone moves the ball.
Thus, the season's penultimate episode becomes a race against the clock for some, a race against the past for others, and one rookie ends up in a race to find himself. Put on your helmet, it is a riot of spoilers below.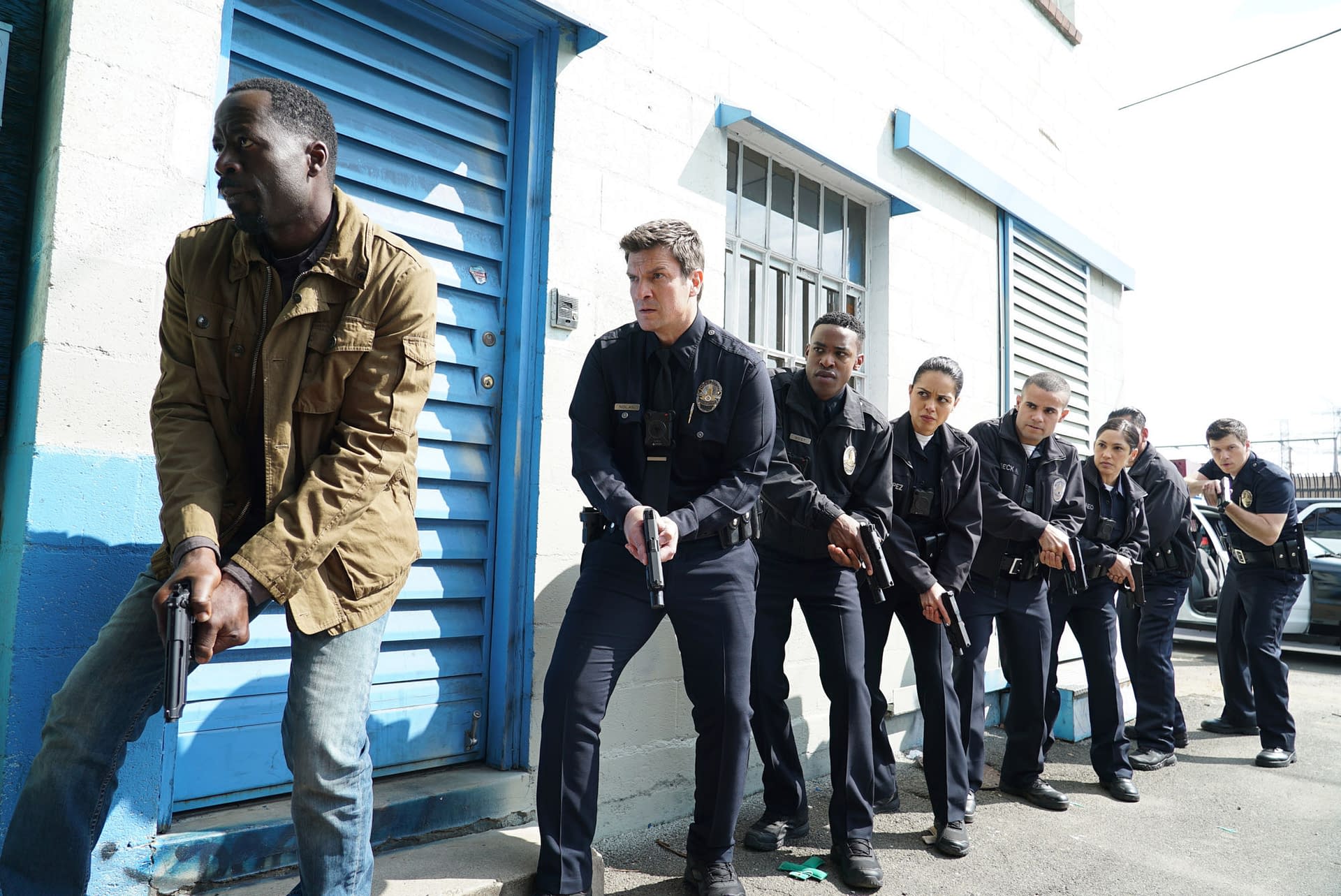 Apparently the first season of The Rookie has been running such that the time elapsed on the show is roughly equal to the time that has passed in the real world. Almost six months after the show's pilot aired, the rookies are preparing for their six-month examinations on the police force. However, after the arrest of one of the precinct detectives last week, everyone has more hoops than normal to jump through. In addition to their normal duties, all rookies now have to be the primary officer on a certain "checklist" of cases. While Nolan is, surprisingly, in the clear, West has three different types of calls he needs to work in the next 48 hours, and Chen has a whopping seven. Apparently, Bradford's (Eric Winter) micromanaging and authoritarian teaching style is apparently to blame.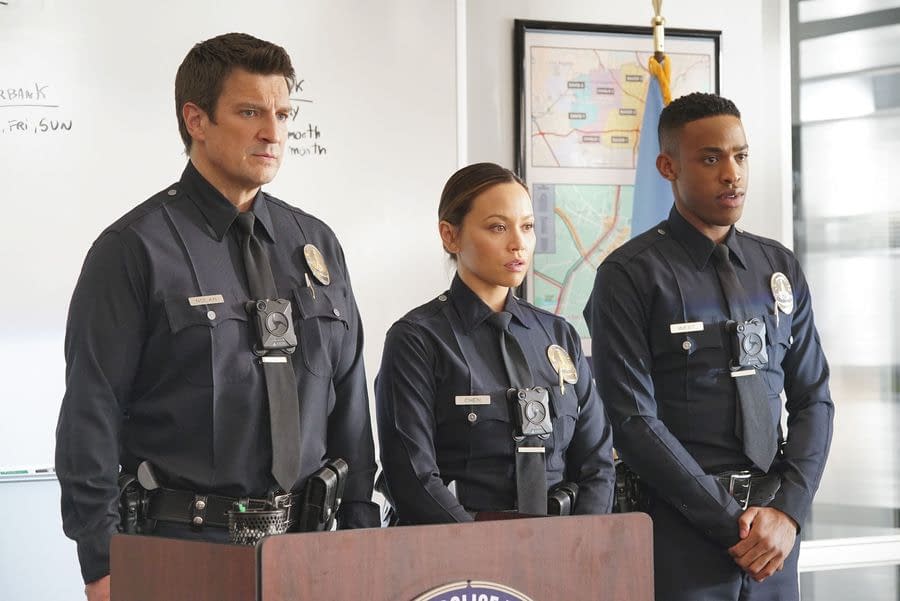 Making the rookies get certain calls in a certain set amount of time makes for both good drama and good comedy. Chen, however, starts to panic. She is behind everyone else, against the clock, and resorts to tricks, tips, and hitting up Bradford's old arrests to close the gap. The scenes were relateable, but it was hard not to wonder what has happened to the confident, hard-working, intuitive young police officer Chen used to be.
It was hard to see the young rookie who arrested someone while pushing her car to work on her first day in the neurotic, panic-stricken women in "The Checklist." Yes, she wants to succeed, but she used to have guts. With the exception of letting off a down-on-her-luck woman from a ticket, the old Chen was largely absent this week. Hopefully she will be back where she belongs soon.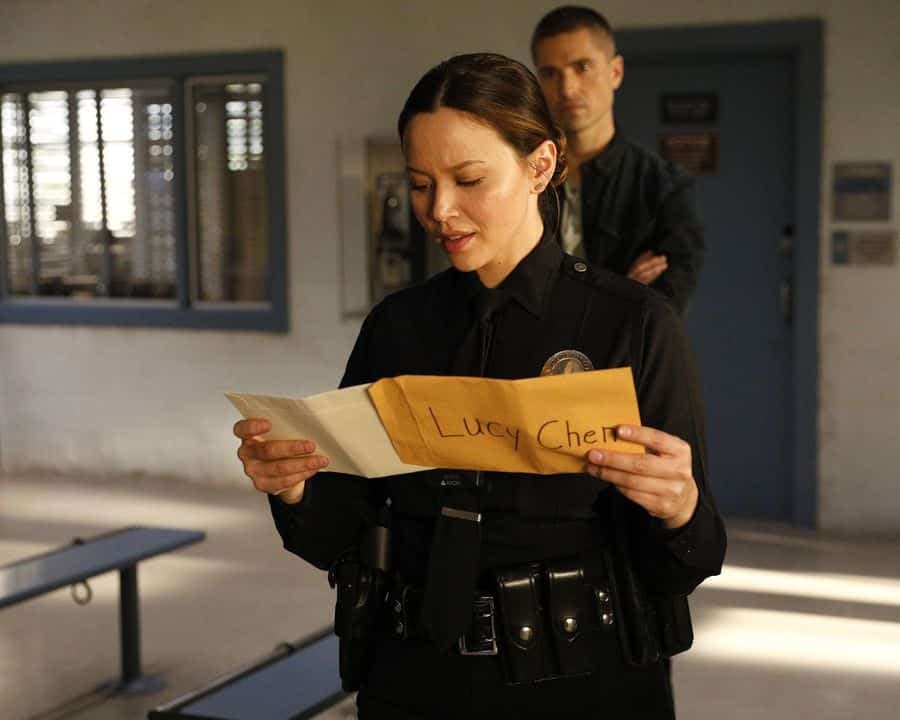 West, on the other hand, is just losing his damn mind. After finding out that his squeaky-clean Internal Affairs father isn't really that clean, West is rudderless. From his eyewear, to his driving, to his attitude, Jackson is testing his limits. The result, however, is that he is just being a dick to everyone around him… especially his training officer.
West is the one character that really has not grown much throughout the season. He went from a brown-noser rookie that idolized his dad to a rebellious teenager trying to be everything his dad isn't. I really hope that in next week's season finale we finally get to see a West that is acting like someone that should be allowed to carry a gun for a living. Honestly, my favorite part of this plot point was Lopez (Alyssa Diaz) refusing to let West get away with his antics and calling him out for being a jerk. She has come a long way as a training officer this season.
The best storyline in the episode by far was Talia Bishop (Afton Williamson) dealing with the consequences of lying on her background investigation paperwork when she applied for the police force. Through the end of last week's "Home Front" and "The Checklist," Bishop cycles through guilt, denial, and finally acceptance of responsibility. In one scene, Sergeant Grey (Richard T. Jones) has an honest chat with Bishop, telling her that she will not get out of this scrape by pretending that she did nothing wrong.
Just because she is a good cop doesn't excuse what she did. Despite being honest and taking responsibility, Bishop doesn't immediately get off unscathed. In exchange for a clean record, Internal Affairs wants Bishop to be their mole in the Mid-Wilshire precinct. Given that we already know this particular IA cop has it out for Bradford, one would assume they are interested in his friends as well.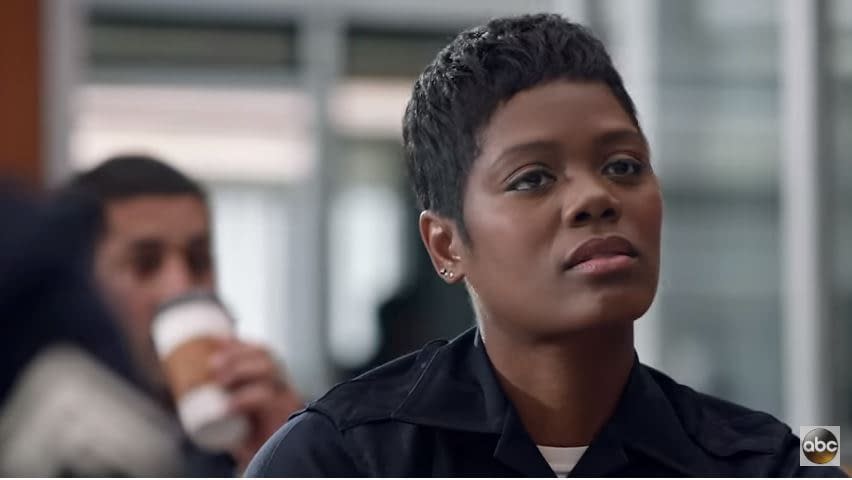 Nolan had nothing to worry about on the checklist front, but lots to worry about otherwise. His friend Ben (Currie Graham) is carjacked and injured and his training officer is up before a disciplinary hearing. Being Nolan, he insists on doing everything he can to help in both cases, whether the people in question want his help or not. Nolan's scenes discussing Post Traumatic Stress Disorder (PTSD) and the other emotional ramifications of being a victim of crime with Ben were pretty great. Despite being this "big bad cop" now, Nolan is able to share the fact that being involved in the bank robbery had a much larger emotional impact than anyone knew.
This is an important point to be made and I appreciated how the writers shared it.
On the other hand, Nolan was beside himself because Bishop wouldn't let him help her. At one point she even tells him to dismiss the "ideas popping into that big old head of yours." He tries to speak on her behalf, she wouldn't let him. He gives her a letter, she didn't use it. Finally, he actually breaks into the Chief's office and speaks on her behalf. Nolan's words are sweet, and he obviously is trying to do a good thing, but I really wish he would have respected Bishop's preferences on this. I was hoping the letter he gave Bishop would inspire her to keep going despite hardship. Instead, it is big old white guy savior to try and fix it for her against her wishes.
As The Rookie heads into next week's season finale "Free Fall," a lot is still up in the air. Bishop has a decision to make. West is a complete mess. Nolan has now made a possibly enemy of the police chief… and The Rookie rolls into its season finale without having been renewed for a second season by ABC.
It appears there is more than just rookie exams riding on this last episode of the season, as ABC's The Rookie airs its final first season episode on Tuesday, April 16, at 10 p.m. ET.
P.S. Below on the left is Executive Producer Bill Norcross from his cameo scene in this week's "The Checklist":