"The Rookie" Season 2 Episode 2 Preview – Nolan Is Gonna Be Up All Night
As The Rookie rolls into the second episode of Season 2, "The Night General," everything is unsettled. John Nolan (Nathan Fillion) is without a permanent training officer, though not for long. Lucy Chen (Melissa O'Neil) just called her training officer a hypocrite. Jackson West (Titus Makin Jr.) almost failed his rookie exam, told high school kids to skip class, and got busted back down to long sleeves. Additionally, Bradford (Eric Winter) and Lopez (Alyssa Diaz), the two remaining training officers, are having trouble keeping their personal lives out of their work lives. With this many loose threads, what's a show to do? Obviously, have Nolan stay up all night with an old flame in "The Night General."
So, who's Grace? All we know so far is that Dr. Grace Sawyer, played by Ali Larter, is an old flame of Nolan's. Since Nolan was married for about twenty years, and divorced less than a year ago, Grace must be a very old flame. This week's promo is 100% about Nolan being stuck between two women. While this could be a misdirect, we can safely assume Dr. Sawyer might screw things up between Nolan and Jessica Russo (Sarah Shahi). To be honest, that might be a good thing. There doesn't seem to be a lot of on screen chemistry between Fillion and Shahi. I'm not feeling them as a couple.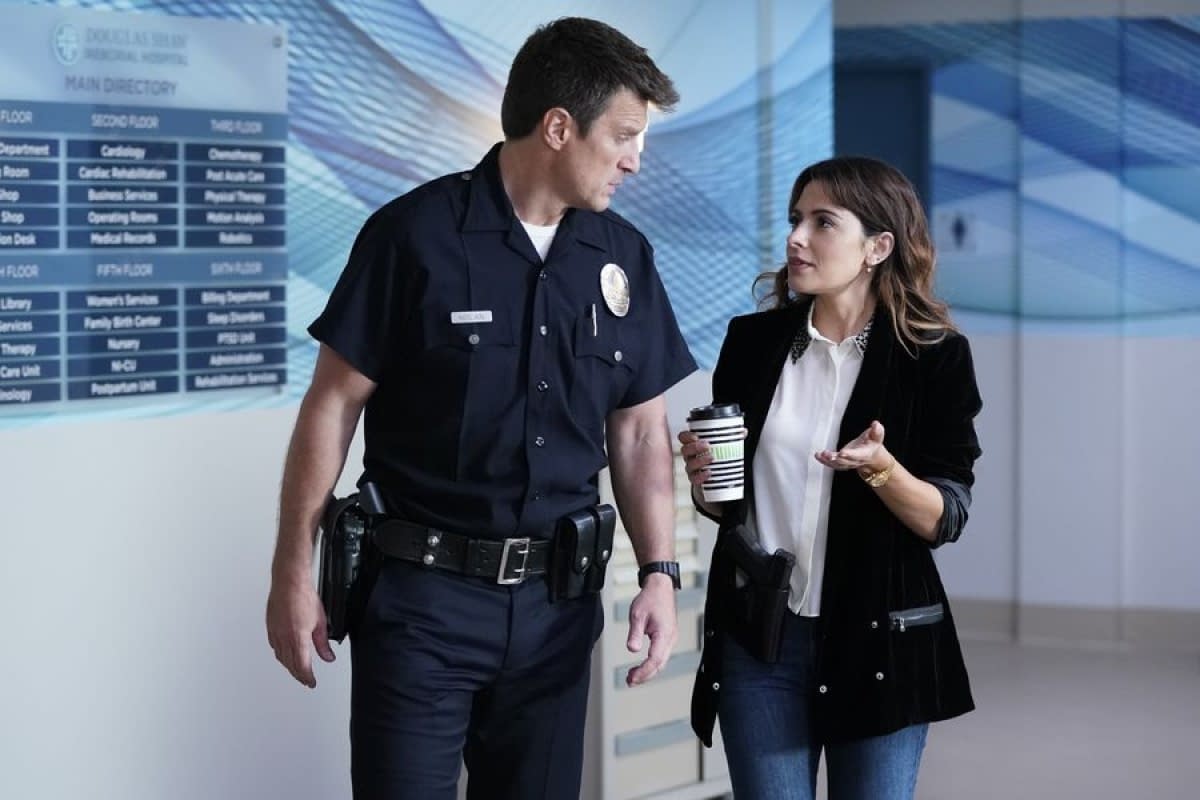 Despite what the promo may have you believe, "The Night General" is about more than just Nolan's love life. Here's what ABC has to say:
"The Night General" – Nolan teams up with new night detective Nick Armstrong [Harold Perrineau] for a murder investigation case that results in an unexpected reunion with a former love interest on "The Rookie," airing SUNDAY, OCT. 6 (10:00-11:00 p.m. EDT), on ABC. Episodes can also be viewed on ABC.com, the ABC app and Hulu. Meanwhile, Officer Bradford reluctantly accepts help from Officer Chen as he prepares for his sergeant exam, and Officer West pursues an unconventional move after finding himself in need of a new home.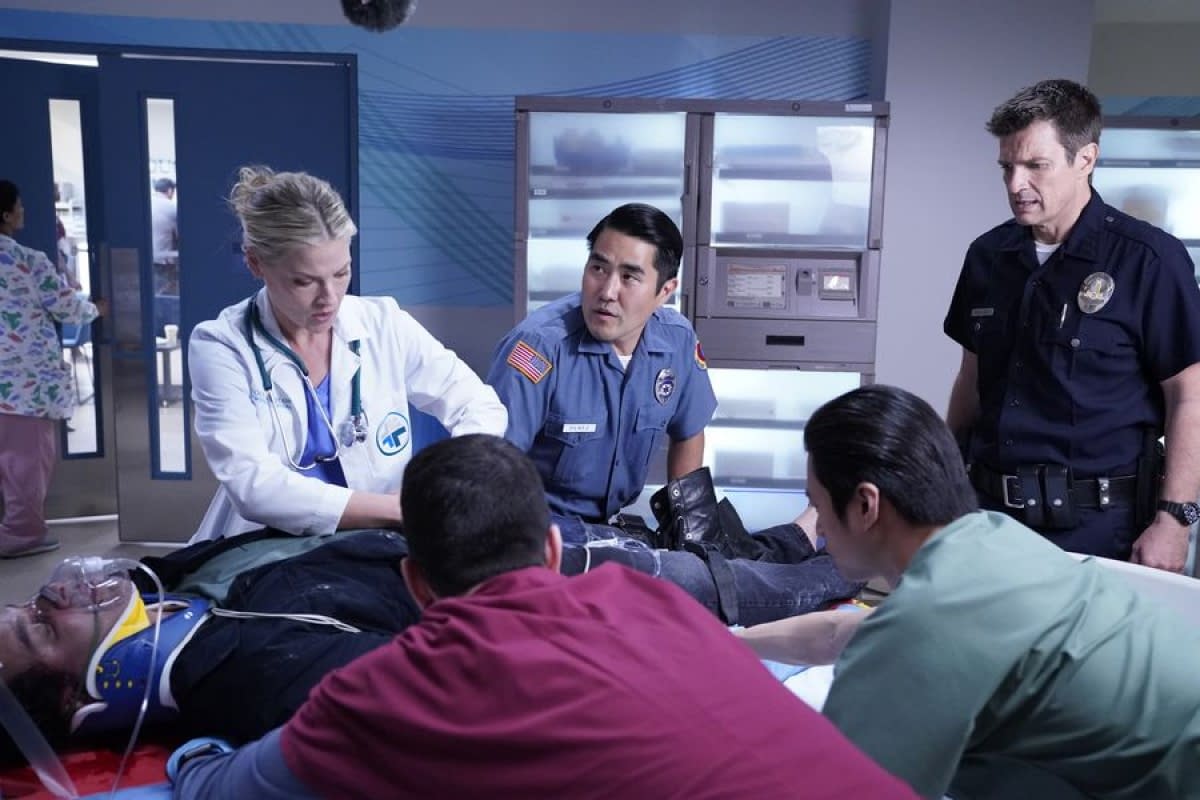 It would be great to see Chen take charge of Bradford and give him a bit of his own medicine. Hopefully the writers think so too. While Bradford is an annoying prick, that would probably make him an pretty good Sergeant. Getting help from Chen rather than someone he sees as an equal would be a big step for Bradford, reluctant or not.
What in the world is going on with poor Officer West? It appears that on top of everything, he needs to find a place to live. Why can't he move in with the hot nurse guy from last season? Whatever happened to that relationship? Poor West, he had a plan, and now his life is a complete mess.
The Rookie Season 2 Episode 2 "The Night General" airs Sunday October 5 at 10PM on ABC.