AMC's The Walking Dead amped up the paranoia, tension, and brutality with the second episode of its midseason return, "Stalker" (check out our review here). Beta (Ryan Hurst) had a creepy horror movie-feeling mission to Alexandria to extricate Gamma (Thora Birch) so she can feel the business end of Alpha's (Samantha Morton) knife. Meanwhile, Daryl (Norman Reedus) and Alpha's brutal fight ended up being one of  the bloodiest one-on-one fights we've seen so far – though props to Rosita (Christian Serratos) for that hit-and-drag move she did when she got some shots in on Beta.
So with Daryl recovered and Alpha feeling "reborn", there's no way things aren't going to get ugly in "Morning Star" – as our heroes must decide if they should hold the line against the Whisperers at Hilltop, or consolidate their forces at Alexandria.
I have a feeling they're going to fight…
"The Walking Dead" season 10, episode 11 "Morning Star": With the Whisperers coming for Hilltop, the communities must decide whether to run or fight.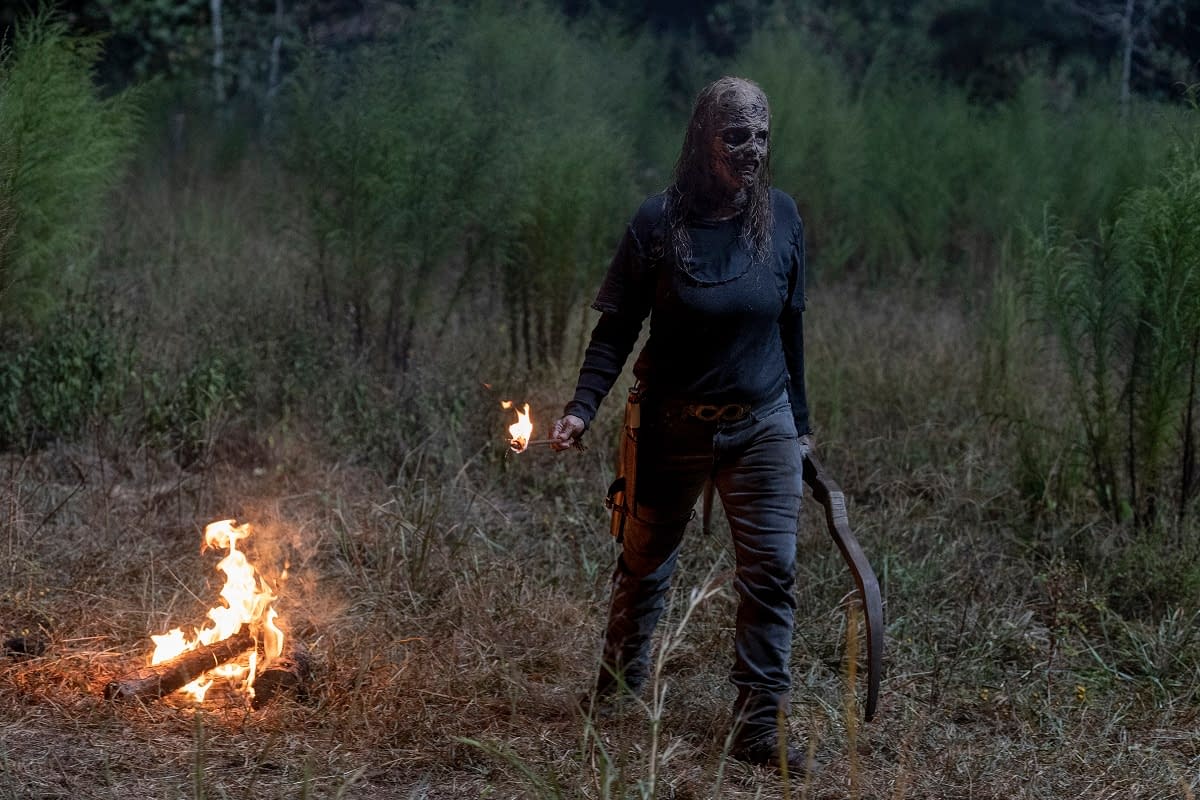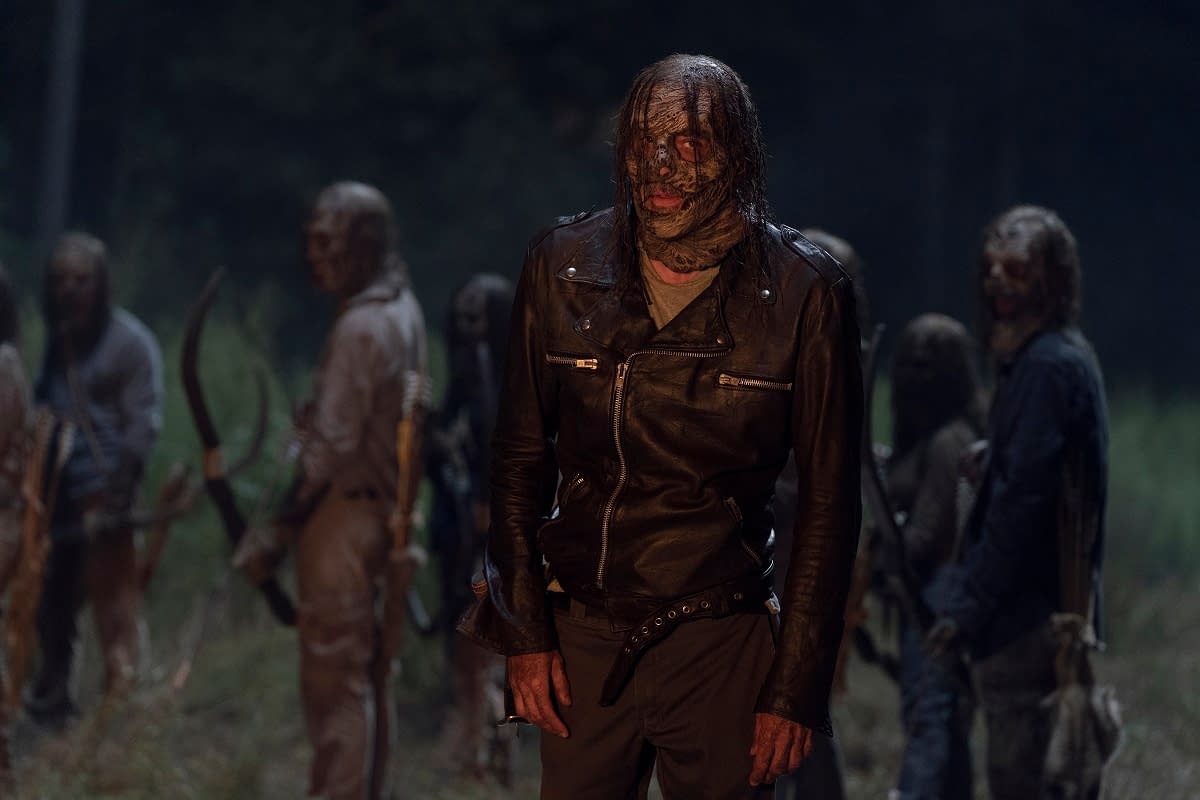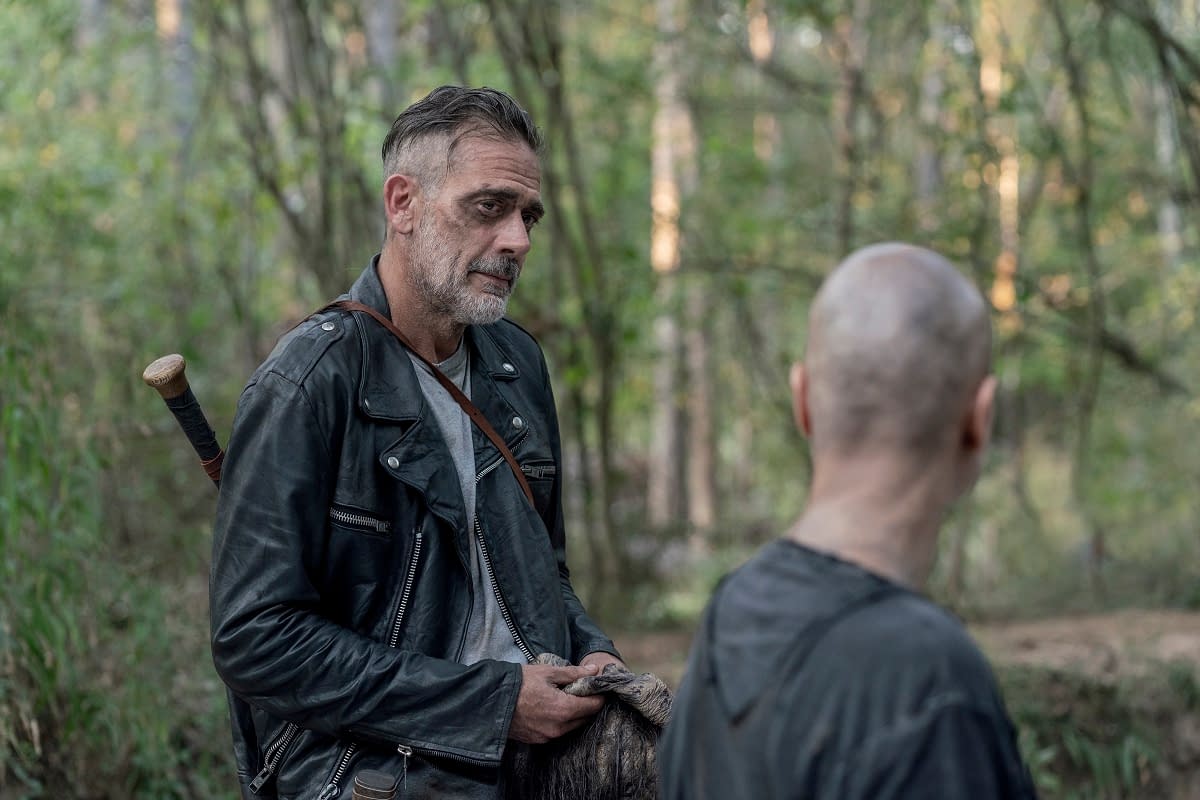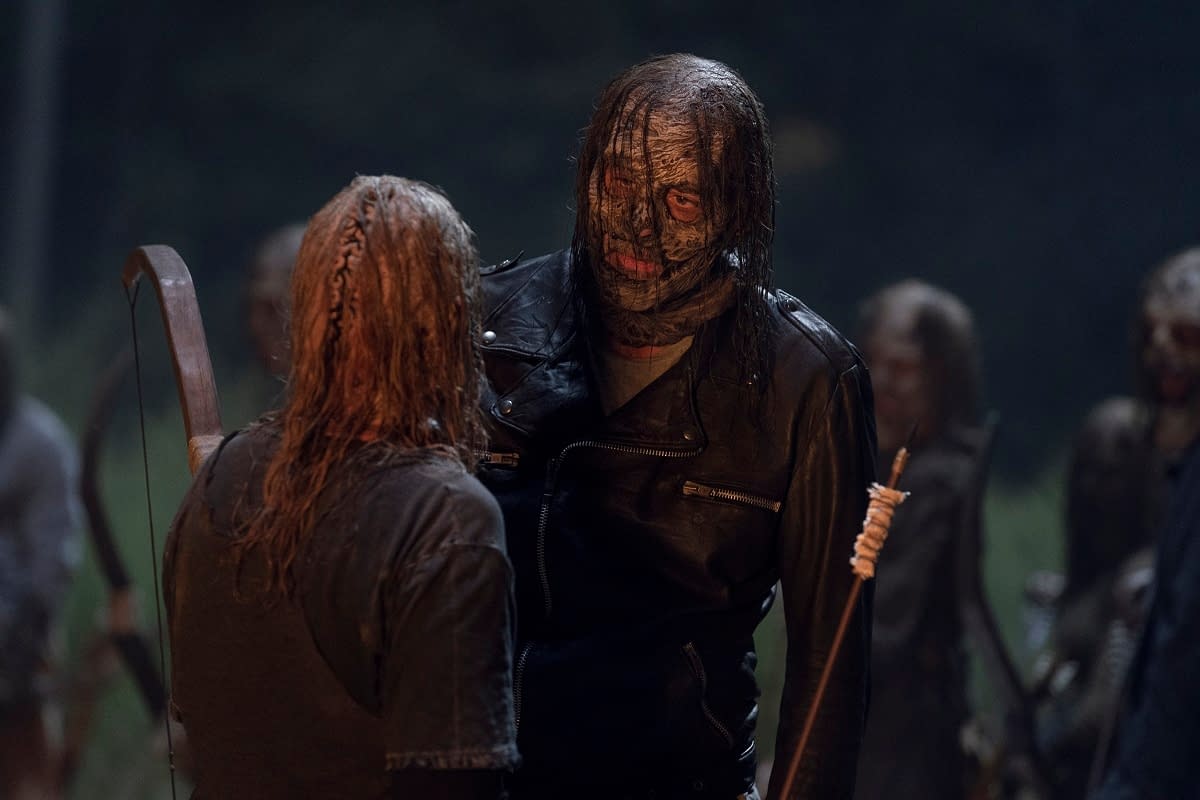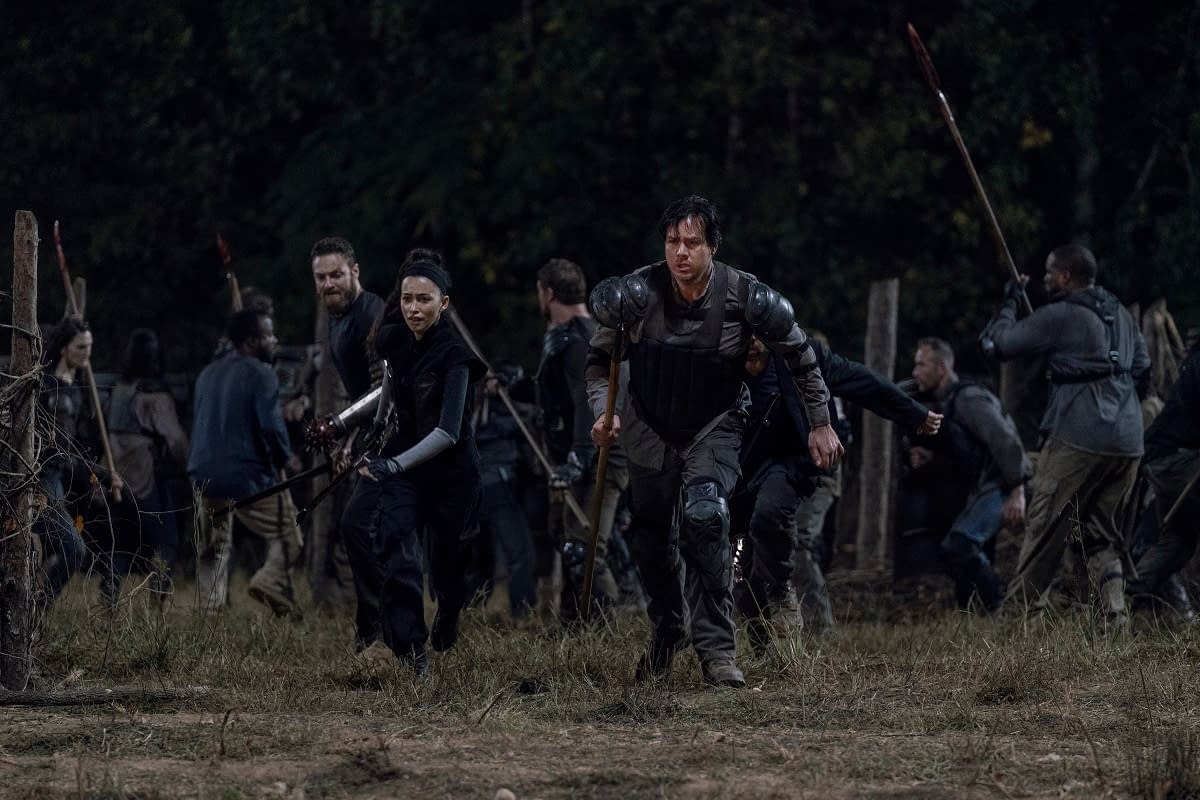 When AMC's The Walking Dead returns for its second-half of season 10, our group of survivors are trapped… some in the confines of a cave filled with walkers… others, in a spiral of suspicion and grief — all orchestrated at the hand of Alpha, who continues to prove the Whisperers are always watching and one step ahead of the communities. Through this conflict and all they've lost, a few still hold onto hope, especially Eugene, who believes the mysterious voice he spoke with on the radio may lead to their world getting bigger once again.

But with the Whisperer War upon them, the collective communities must come together and possibly sacrifice all they have to find a way to silence the Whispers once and for all. Otherwise, Alpha will ensure they face a certain doom.
Enjoyed this article? Share it!