'The Walking Dead' Seasons 1-9: Your 1 Second Reminder of Every Episode Ever [VIDEO]
With the cast and crew of AMC's The Walking Dead currently in a deep-dive production-wise on season 10, the fifth season of Fear the Walking Dead premiering this week, and a second spinoff series in the works, life in the Walking Dead universe is not exactly what you would call boring. But as much as fans like to look to the future, our friends at Skybound have found a pretty unique and nostalgic way to remind us of the past.
Now, we wish there was some way we could dramatically build up what the video you're about to become addicted to is all about – but when your title is, "One Second From Every Walking Dead Episode (Season 1-9)," the spoiler is kinda' in the title already. But the video itself? Let's just say we're at four views… and counting…
Now let's get back to season 10, which sees Lincoln assume the director's chair to helm an episode for the first time and Michael Cudlitz return for a second go-around behind the camera. Speculation over just how much of a role Danai Gurira's Michonne will have this season continues to grow, as does talk of Lauren Cohan's Maggie returning – at least in some capacity now that ABC cancelled Whiskey Cavalier.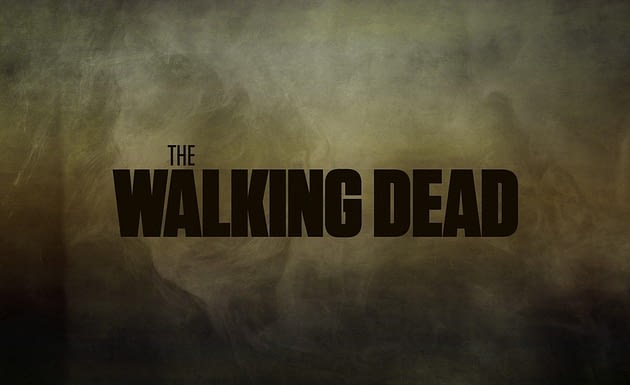 Meanwhile, fans of AMC's The Walking Dead are getting a second spinoff series in the TWDU: an original drama co-created by Scott M. Gimple, chief content officer of The Walking Dead universe, and Matt Negrete, who has been a writer and producer on The Walking Dead for the past five seasons and will be showrunner of the new series.
The third series in a franchise that includes global hit series The Walking Dead and Fear the Walking Dead will feature two young female protagonists and focus on the first generation to come-of-age in the apocalypse as we know it. Some will become heroes. Some will become villains. In the end, all of them will be changed forever: grown-up and cemented in their identities – both good and bad.

The Walking Dead is expected to return to AMC in October 2019, with filming underway later this month. Fear the Walking Dead returns for its fifth season on Sunday, June 2, at 9 p.m. ET (followed by the series premiere of NOS4A2) – and you can check out the official trailer and overview below:
Heading into season 5 of Fear the Walking Dead, the group's mission is clear: locate survivors and help make what's left of the world a slightly better place. With dogged determination, Morgan Jones leads the group with a philosophy rooted in benevolence, community and hope. Each character believes that helping others will allow them to make up for the wrongs of their pasts.

But trust won't be easily earned. Their mission of helping others will be put to the ultimate test when our group finds themselves in unchartered territory, one which will force them to face not just their pasts but also their fears. It is only through facing those fears that the group will discover an entirely new way to live, one that will leave them forever changed.