Third Lawsuit Against Vince McMahon Proceeds; Two Others May End
As two lawsuits against Vince McMahon may end, a third will challenge the WWE Chairman over hush money payments for sexual misconduct claims.
---
It's been a few days since we've had any updates on Vince McMahon's return to power, plans to sell WWE, and various lawsuits filed against him in response, so it's no surprise to learn that the entire situation has shifted dramatically once again. When we last checked in on the once and current Chairman of the Board, he was reportedly paying a multi-million dollar settlement to Rita Chatterton, WWE's first female referee, over sexual assault allegations she made against him in the 1980s. McMahon denies the accusations via his lawyer, claiming the payment is meant to avoid more legal costs.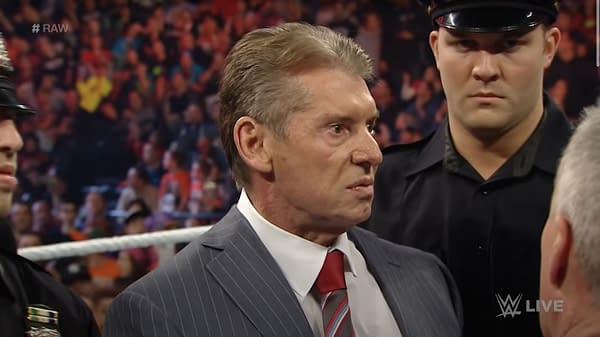 Prior to that, McMahon was getting sued by shareholders in two separate lawsuits for his power grab, in which he seized power from the WWE board, replaced three members with himself and two cronies, seeing three more members resign, including his daughter, Stephanie McMahon, before finally being officially elected Chairman of the Board again.
With that settled, McMahon felt comfortable reversing some of the rule changes he used to return to power, and according to a new report from Bloomberg Law, that has helped to quell at least some of the legal challenges. Since those first two lawsuits were based on those rule changes, the suits have shifted focus, according to Bloomberg, to attempting to "take credit for the reforms and seek a 'mootness fee' in recognition of their role in forcing McMahon to curtail his ambitions," even though it actually seems that McMahon now wields more power than ever.
But at least two stockholders, Carole Casale and Chrystal Lavalle, who launched a lawsuit last week unreported before now, are seeking to sue McMahon over broader claims related to his hush money payments to women over sexual misconduct claims, which is what started the scandal that forced him to retire last year in the first place. Bleeding Cool is seeking access to the court documents for more details.
By the time we get them, who knows what else will have transpired in the volatile 24-hour wrestling news cycle? Until the next headline…