Vince McMahon Pays Multimillion-Dollar Settlement to Rita Chatterton
Vince McMahon reportedly paid a multimillion-dollar settlement to former referee Rita Chatterton, though he continues to deny her sexual assault allegations.
---
Vince McMahon has reportedly settled with Rita Chatterton for millions of dollars in response to longstanding allegations he raped the WWE's first female referee in the 1980s, according to the Wall Street Journal. Chatterton was demanding $11.5 million from McMahon in light of new laws that temporarily remove the statute of limitations in sexual assault cases, but the report claims McMahon settled for less than that. The settlement reportedly happened last month, before McMahon returned to power in WWE with intentions to sell the company.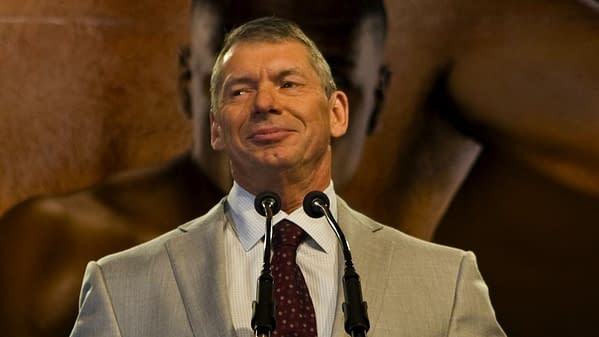 McMahon was forced to retire last year over sexual misconduct accusations and investigations into… wait for it… hush money payments to the accusers, but he returned with a vengeance to kick off 2023, using his majority stockholder voting power to elect himself Chairman, effectively oust his detractors and initiate a sale of the company. McMahon has since been sued in two separate lawsuits on behalf of stockholders, but it hasn't loosened his new grip on power.
According to WSJ, McMahon continues to deny the sexual assault allegations, with his longtime lawyer, Jerry McDevitt, saying McMahon made the settlement to avoid legal costs. However, it's worth noting that making the matter go away helps pave the way for McMahon to potentially continue to hold a leadership position in WWE after its sale, especially if it's sold to a major media conglomerate like Comcast, as opposed to the government of Saudi Arabia (which is also possible).
Rita Chatterton's accusations have been public since 1992 when they were aired on a tabloid news show produced by Geraldo Rivera. The following year, Vince and his wife, Linda McMahon, sued Geraldo, former wrestler David Shults, and Chatterton, among other figures, for Civil Conspiracy and Intentional Infliction of Emotional Distress claiming, among other things, that the accusations were false. When Talking Points Memo brought up the story during Linda McMahon's failed Senate run in 2010, McDevitt reportedly warned the website, "make no mistake-if those false allegations are repeated now and again, Mr. McMahon will pursue all available remedies against those associated with this smear job." Last year, Abraham Josephine Riesman, author of the upcoming McMahon bio Ringmaster, interviewed Chatterton in an article for the New Yorker as the hush money payments scandal that would lead to McMahon's temporary retirement was building, bringing them back into the spotlight.