Timeless 'The Miracle of Christmas': Can The Time Team Save History One Last Time? (PREVIEW)
Clockblockers are counting down to NBC's Timeless "The Miracle of Christmas" more anxiously than kids eagerly anticipating Christmas morning. Luckily, Santa dropped off some early stocking stuffers for you! Below you will find four sneak-peek clips, three Rufus zingers, two ladies freezing, and a miraculous Timeless save.
But first? A not-so-subtle warning to all my fellow Clockblockers out there…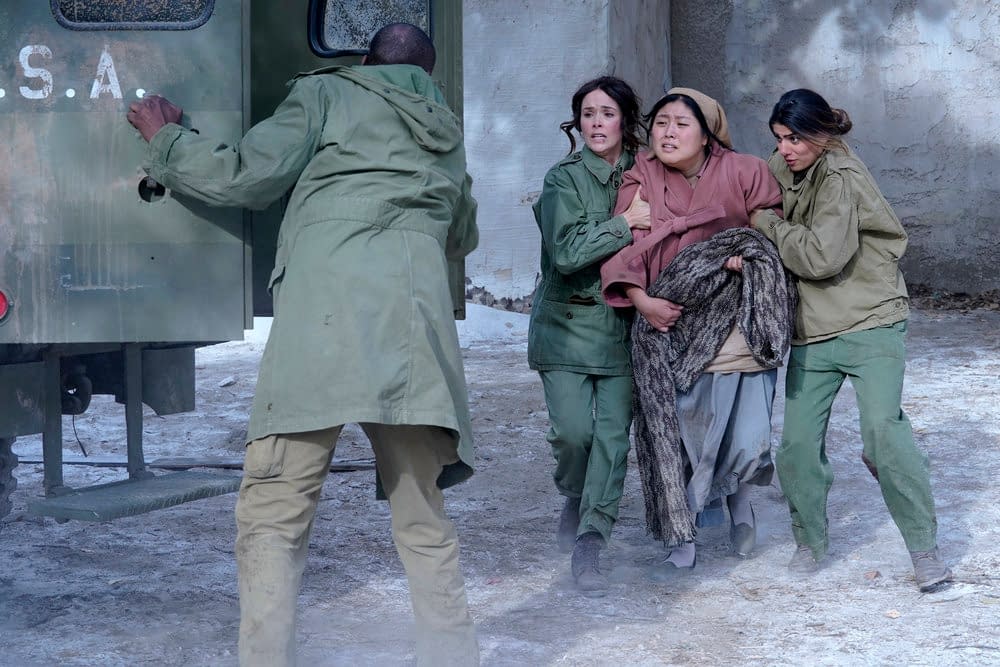 As someone who tries to avoid major spoilers, I can assure fellow spoiler-phobes that these videos are safe to watch. They all come from the second half of the movie, which takes place during the Korean War in 1950.
In the following scene, Lucy provides a history lesson in the first scene and reveals the meaning behind the movie's title:
The Time Team evaded Emma's efforts to end them, but she still left them in a tough spot. Then again – as Rufus later points out – "dead" doesn't really apply in their case:
While Rufus hopes to heat the team up, Wyatt encourages Jiya and Lucy to seek shelter before their ears freeze off:
The final sneak peek showcases what the Time Team does best – saving history and the people in it:
These two hours will surely be bittersweet. Expect tears, jeers, and cheers as we go on this emotional adventure with the fictional family we've grown to love. If it helps, celebrate the series with a 'timely' cocktail or two.