Trailer for Disney XD Animated Series Marvel Rising: Initiation Hits
The first trailer for the upcoming Disney XD mini-series Marvel Rising: Initiation just hit today, and it proves that Marvel-ous girls kick butt, no matter their body type.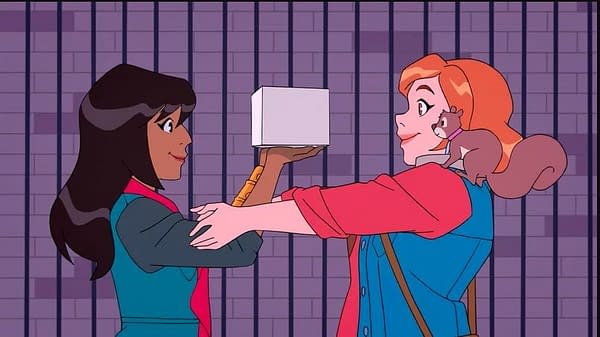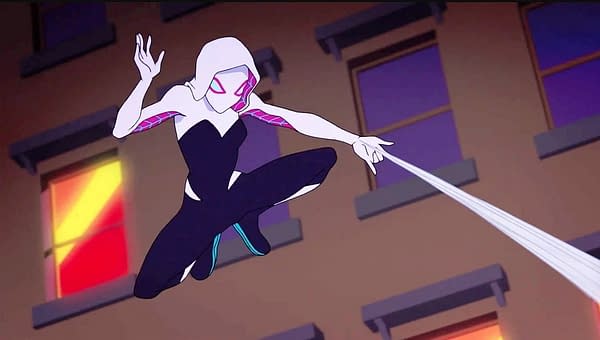 The series features young heroes Ms. Marvel, Squirrel Girl, Ghost-Spider (a.k.a. Spider-Gwen), Quake, Patriot, and Inferno.
Kamala Khan co-creator and Marvel editor Sana Amanat says:
"Marvel Rising is a big storytelling celebration of the next generation of Marvel heroes, for the next generation of Marvel fans. Over the last few years at Marvel, we've seen this huge growth in new types of characters, a younger generation of heroes that has brought in a new cast of Marvel fans. These characters are true to what the Marvel Universe is about, while also being truly reflective of the world outside your window."
Milana Vayntrub voices Squirrel Girl, Kathreen Khavari voices Kamala Khan aka Ms. Marvel, and Kamil McFadden voices Patriot. Agents of S.H.I.E.L.D. stars Dove Cameron and Chloe Bennet are on board to voice Ghost-Spider and Quake, respectively.
There will be a panel at San Diego Comic-Con (SDCC) on Thursday in Room 6DE at 3:15 p.m. (PST) featuring the voice cast as well as Amanat, Marvel SVP of Animation Cort Lane, series writer Mairghread Scott, and Animation VP Marsha Griffin.
Marvel Rising: Initiation premiere all six shorts back-to-back on Disney XD on August 13th.