True Detective Sparks a Slow Noir Burn with 'The Big Never' (SPOILER REVIEW)
The second episode of HBO's True Detective season 3 "Kiss Tomorrow Goodbye" ended on a tragic note–but not the kind of tragedy we are accustomed to on crime procedural series. Wayne Hays (Mahershala Ali) in 2015 has been grappling with dementia, but he's been having patches of clarity as he reflects on the investigation of the missing Purcell kids from 1980. The last shot of that episode finds the elder Hays coming to his senses outside of the Purcell home: disoriented, still in his pajamas, with no idea how he got there yet knowing that he needed to be there–even if he didn't know why.
Ali's portrayal of Hays' moment of clarity is heartbreaking; confusion, anger, grief, and that pang of failure over the Purcell case washing over his face like a flood.
This week's episode "The Big Never" doesn't carry the creeping intensity of previous episodes, but the quality of the acting, writing, directing and production is no less impactful. The story finds Hays grappling with the Purcell investigation over a 25 year period of time, as we begin to see the fractures in the case. Through three different time periods, we learn how Hays and partner Roland West (Stephen Dorf) unraveled the case and, eventually, their partnership.
We begin to get some hints as to where the initial investigation in 1980 went wrong, though it's hard to tell if the different time settings of the story are Hays' memories, or if we're seeing the story unfold as the events occurred. We also see that Hays is still hell-bent on solving the Purcell case, even in 2015 when his facitlities are slowly succumbing to dementia. Ali is so unsettlingly good here, it genuinely feels like he was filmed over a 35-year span of time.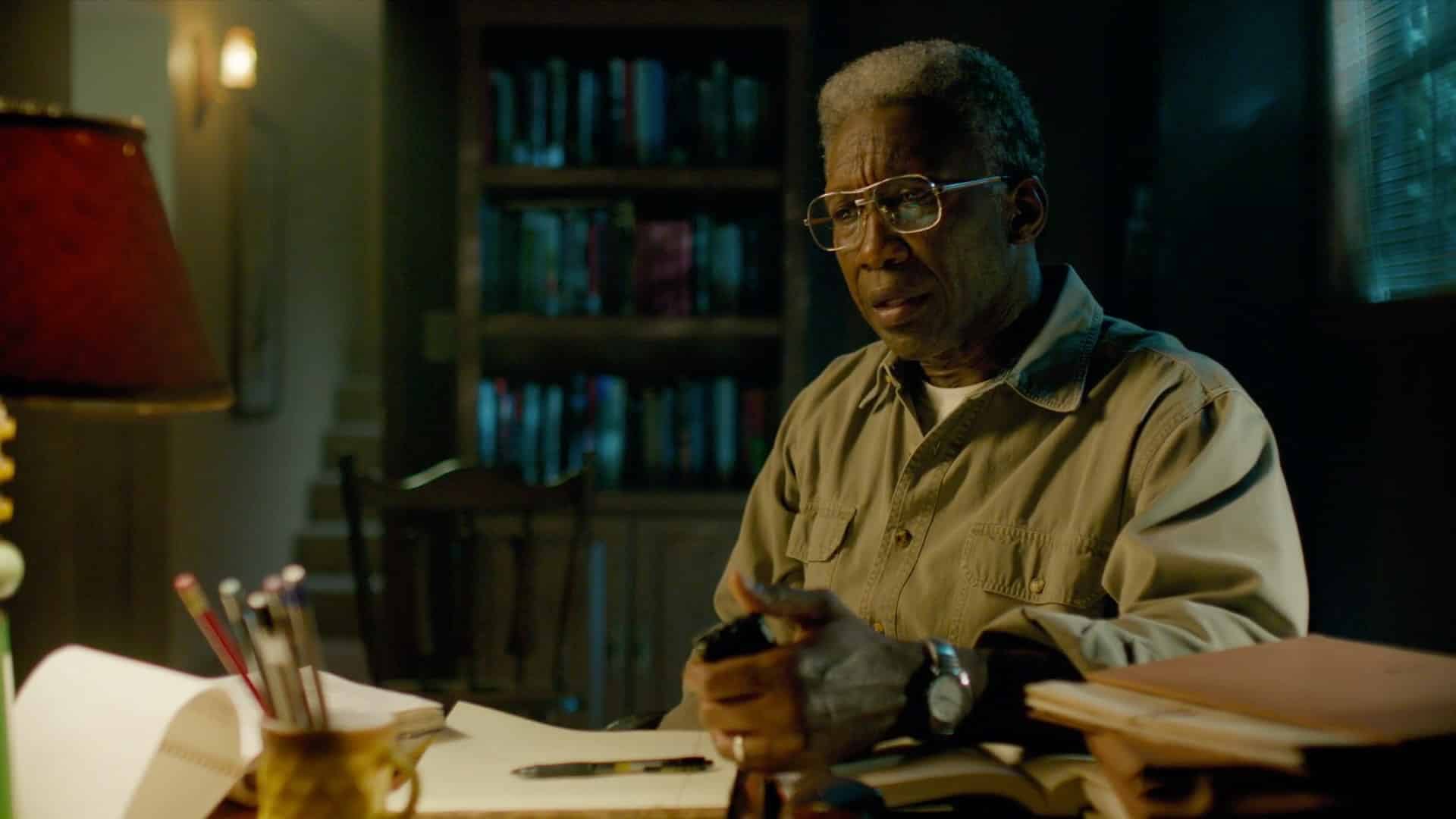 Carmen Ejogo's Amelia Reardon does exceptionally heavy lifting in this episode, working heavy flirt-duty to coax clues out of local cops in 1990, working out the foundations of her relationship with Wayne in 1980. Even after her death, she appears in spirit in 2015 to haunt Wayne for his inability to let go of the case that defined his life and their relationship–and taunt him for not wanting to really see his role in all of it. It's a powerful scene, and succeeds largely on the titanic gravity the two actors bring to the scene.
While "The Big Empty" may lack the overall creeping intensity of the first two episodes, the story inches forward one tantalizing clue after another and leaves us wondering what show-runner Nic Pizzolatto has up his sleeve for the remainder of True Detective's third season on HBO. For a series that has so much going on over the course of three different time periods, that's a very good thing.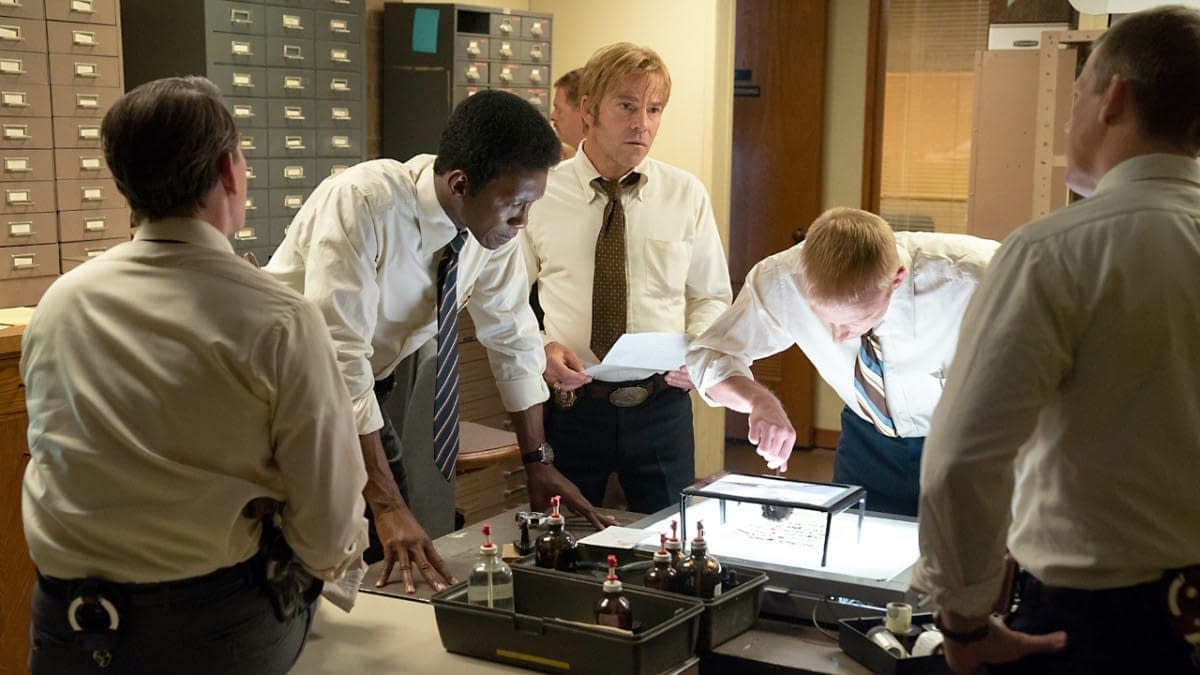 The mystery continues to unfold next week with "The Hour and the Day" and here's a look ahead at what's still to come this season:
True Detective s03e05 'The Hour and the Day': Hays and West see a possible connection between the local church and the Purcell crimes; as the detectives search for one suspect and round up another for interrogation, Woodard is targeted by a vigilante group.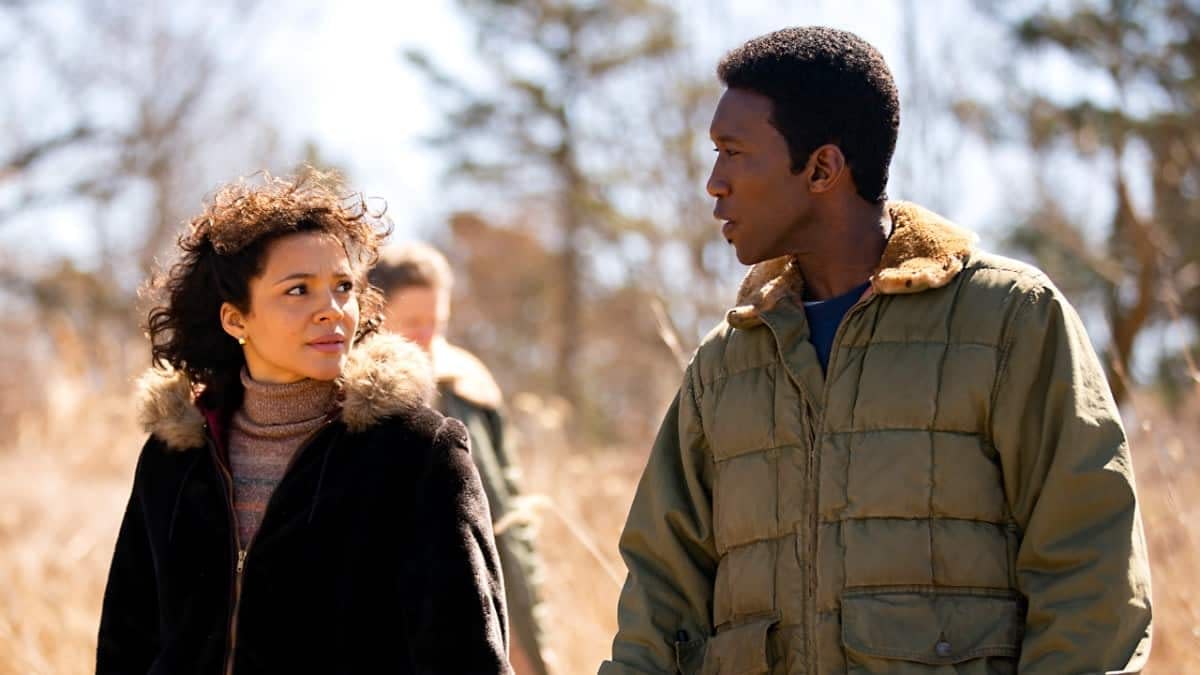 True Detective stars Ali as Wayne Hays, Ejogo as Amelia Reardon, Dorff as Roland West, Scoot McNairy as Tom Purcell, Ray Fisher as Henry Hays (2015), Mamie Gummer as Lucy Purcell, Josh Hopkins as Jim Dobkins, Jodi Balfour as Lori, Deborah Ayorinde as Becca Hayes, Lonnie Chavis as Henry Hays (1990), Rhys Wakefield as Freddy Burns, Michael Greyeyes as Brett Woodard, Jon Tenney as Alan Jones, Sarah Gadon as Elisa Montgomery, Emily Nelson as Margaret, Brandon Flynn as Ryan Peters, and Michael Graziadei as Dan O'Brien.