'True Detective': HBO Open to Season 4 for Crime Anthology Series
While viewers are still debating whether the second season of HBO's crime drama True Detective was a misunderstood "hidden gem" that was a victim of the first season's successes – or a slow, drawn out, uneven shadow of what made the first season so great. One thing that isn't debatable: halfway through its eight-episode run, the third season of Nic Pizzolatto's anthology series has proven both a critical and ratings success.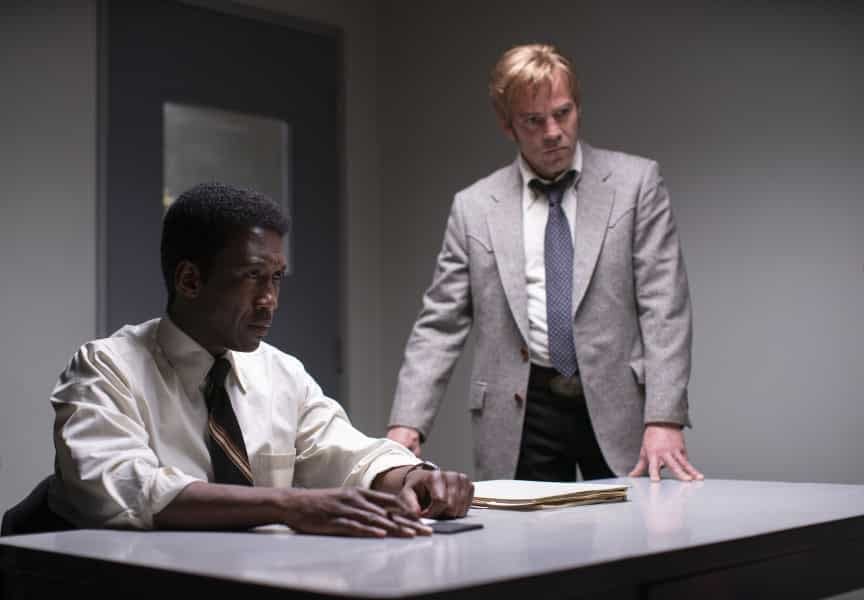 In an interview with Deadline Hollywood, HBO President of Programming Casey Bloys shared that the cable network were very pleased with how the Mahershala Ali-headlined season is performing:
"Creatively, ratings-wise, it did everything that we wanted it to do. It's up to 8 million viewers an episode, we were thrilled with the review, I think fans have really liked it. Obviously acting is superb. I was very, very, very happy with all aspects of it."
As for the possibility of a fourth season, Bloys is taking a wait-and-see approach but is open to Pizzolatto's ideas:
"I think we are going to handle it the same way as the last one – if Nic has an idea that he is excited about, we will talk about it but not rushing into anything. I think Nic is enjoying the current success of the show and maybe has something percolating but nothing has come to us yet."
Directed by Pizzolatto, Daniel Sackheim, and Jeremy Saulnier, Academy Award Winner Ali's (Moonlight) stars as Detective Wayne Hays in an eight-episode third season that follows the detective over three time periods as he struggles to get to the truth behind a haunting series of crimes. Joining Ali in the crime anthology series' ensemble cast are Stephen Dorff, Carmen Ejogo, Mamie Gummer, and Scoot McNairy.
True Detective: Season 3 – From Creator and Executive Producer Nic Pizzolatto and starring Academy Award Winner Mahershala Ali, Stephen Dorff, Carmen Ejogo; the third season sees detectives investigating a grisly crime involving two missing children in the heart of the Ozarks.
The third season of HBO's True Detective also stars Ray Fisher, Michael Greyeyes, Jon Tenney, Deborah Ayorinde, Rhys Wakefield, Sarah Gadon, Emily Nelson, Brandon Flynn, Michael Graziadei, Josh Hopkins, and Jodi Balfour. Pizzolatto was the sole writer of the season, co-writing Episode 4 with David Milch.