Twilight Zone fans: the big day is in a week! Jordan Peele's reimagining of the iconic series starts running episodes on CBS All Access next week on April 1, and tons of pics, posters, and a couple trailers for the episodes have been unleashed online. First: posters for the new take on the classic Nightmare at 30,000 Feet starring Adam Scott and The Comedian starring Kumail Nanjiani.
Next, images from those two episodes:
How about a trailer for Nightmare at 30,000 Feet?
And the trailer for The Comedian:
Both of these look excellent, and may I say that Jordan Peele is looking spiffy as our host. Man, I cannot wait for this.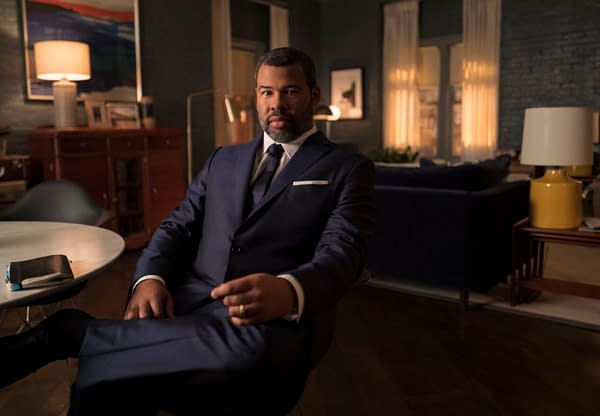 The Twilight Zone debuts on CBS All Access on Monday, April 1st.