Posted in: Sports, TV, WWE | Tagged: Vince McMahon, wrestling, wwe, WWE Raw
---
Vince McMahon Reportedly Backstage at WWE Raw Sporting Mustache
Multiple sources have reported that Vince McMahon is backstage at WWE Raw tonight, though the purpose of his visit is unknown at this time.
---
WWE Chairman Vince McMahon is reportedly backstage at WWE Raw, according to multiple reputable sources, including Fightful's Sean Ross Sapp and F4WOnline's Bryan Alvarez and PWInsider's Mike Johnson. If confirmed, it marks the first time McMahon is known to have been backstage at a WWE event since he was forced to temporarily resign from his roles as Chairman, CEO, and Head of Creative amidst investigations into hush money payments to women over sexual misconduct claims last year.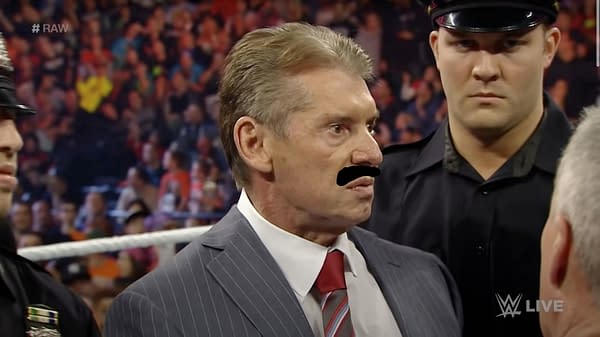 As we all know, McMahon returned to power as Chairman in the company earlier this year, outsing detractors and initiating a process that could end in the sale of the company while simultaneously continuing to pay settlements to accusers while denying guilt. However, McMahon has mostly avoided direct involvement in the day-to-day running of the company, leaving that to current CEO Nick Khan and Head of Creative Triple H. Recently, Triple H remarked that he still had the final say in creative, though McMahon did have input. But with WrestleMania less than a month away and with John Cena returning to the company tonight to launch a program with McMahon's former on-screen protege, Austin Theory, is the notoriously controlling McMahon about to play a more active role in the booking?
For decades, McMahon held an iron grip on power in WWE. When he eliminated all of his serious competition at the turn of the century, he embarked on a two-decade period of creative control while holding a virtual monopoly on the wrestling business in the United States. During that time, many wrestling fans grew dissatisfied with the WWE product, and McMahon's departure offered an opportunity for a creative reset under Triple H that has been largely well-received. If McMahon does get involved with the creative process in WWE again, it could be detrimental to the company and its goals of attaining a lucrative acquisition deal.
For that reason, more than anything else, it seems likely that McMahon may not be taking back the reigns of creative power from Triple H, at least until the sale process is finished. Maybe he's just in town to have a sushi with Cena. According to another report from Mike Johnson at PWInsider Elite (which, by the way, notes that McMahon is "sporting a mustache"), that's all it is. But when it comes to Vince McMahon, if the past year has proven anything, you just never know. He might even appear live on Raw tonight… which probably means that more people will tune into the show tonight to find out.
---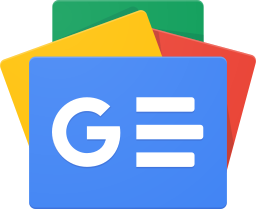 Stay up-to-date and support the site by following Bleeding Cool on Google News today!