Walton Goggins to Star in CBS's Pilot for L.A. Confidential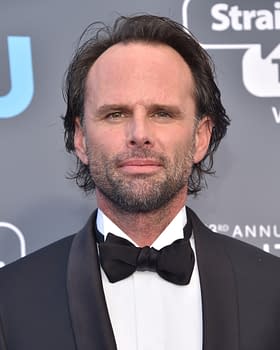 The recently announced CBS drama pilot L.A. Confidential has found its lead. Walton Goggins (Vice Principals) has been tapped to star in the television series adaptation of the James Ellroy noir classic novel.
Arnon Milchan, producer of the critically acclaimed 1997 L. A. Confidential film is part of the new production along with CBS TV Studios, New Regency and Lionsgate TV. Anna Fricke (Being Human) has recently signed on as executive producer and co-showrunner with Jordan Harper.
The pilot is written by Harper and directed by Michael Dinner, it follows three homicide detectives, a female reporter and a Hollywood actress who come together during the pursuit of a sadistic serial killer in the glamorous and gritty Los Angeles of the 1950s. Goggins has been cast as Detective Jack Vincennes, a flashy cop with a Hollywood smile and the knowledge to work the system to his advantage. He's not above corruption or the occasional shake down. This was Kevin Spacey's role in the film.
Goggins has been acting for 28 years, but may have really gotten noticed during his run as Shane Vendrell on FX's The Shield. He would also appear in Sons of Anarchy, Justified, The Six and Vice Principals. On the big screen he's appeared in many films including Predators, Cowboys & Aliens, Django Unchained and the Hateful 8. He has roles in the upcoming films Tomb Raider and Marvel's Ant-Man and the Wasp.
Source: Deadline