Willow: Christian Slater Discusses Stepping In for Val Kilmer & More
Disney+'s Willow star Christian Slater discusses how Allagash filled in for Val Kilmer's Madmartigan & working with creator Jonathan Kasdan.
---
If there was a stone left unturned from the 1988 original film Willow to the current Disney+ series legacy sequel, it's that we didn't see Val Kilmer reprise his role as the hero Madmartigan. Aside from his son Jack Kilmer lending his voice to reprise the role to act as a guide to daughter Kit Tanthalos, played by Ruby Cruz, the part of the older rogue who assists the band of adventurers was filled in by Christian Slater's Allagash, an associate of Madmartigan in the episode "Prisoners of Skellin." When we meet him, he's trapped by trolls before he's freed and helps the party led by Willow Ufgood (Warwick Davis). The actor spoke to The Hollywood Reporter about how he got cast in the Disney+ fantasy series.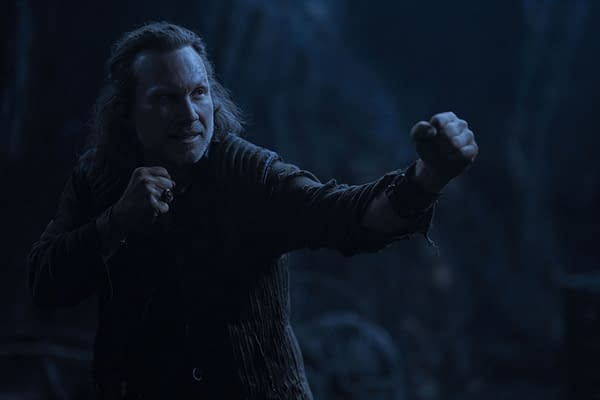 Willow: How Christian Slater Stepped in for Val Kilmer
"To a certain degree. I was a huge fan of the [Ron Howard] movie," Slater said. "I fell in love with Val Kilmer, and his energy and what he brought to the movie was just fantastic. Warwick [Davis] and I are also friends. We've crossed paths a lot in our history. We did a production of Spamalot at the Hollywood Bowl about five years ago, and we had a total blast together. So when I heard about a Willow series, I thought, 'Oh, this is interesting. This is unexpected. What a fun thing to update and reintroduce.' And when Jon [Kasdan] started to talk to me about the character and what he wanted to do, it just felt like a nice fit."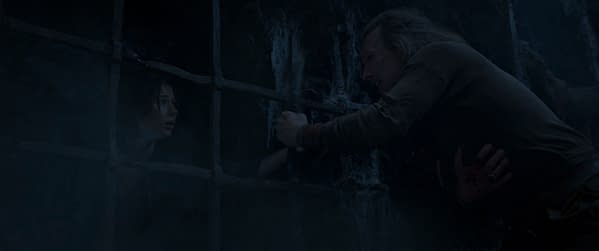 Kilmer couldn't commit to reprising Madmartigan due to health concerns stemming from his throat cancer recovery and the ongoing COVID pandemic. "[Jon] was also so open to ideas. There was a lot of freedom, and that's what the movie felt like, too," Slater explained. "It felt like things were made up on the spot. Everybody seemed to be having a good time while being creative. So that was the kind of energy that Jon wanted to bring to the series, which is unusual with so many people making decisions. So I was given some leeway with the character of Allagash."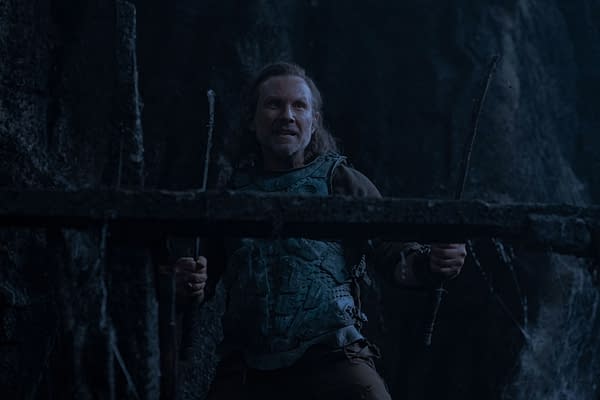 As far as why Slater is able to pull off duplicitous characters so well, "[Laughs.] It's hard to put into words why that is the case. Maybe it's the eyebrows," he said. "Maybe it's the way that I communicate. I've also been surrounded by sly and duplicitous human beings my whole life, so I've picked up energy from that. There's always just been an element of unpredictability. You never know what I'm going to do next, which is a fun way to go through life. It's unpredictable. So you're not quite sure if you can feel completely trusting of this guy or what his real agenda is."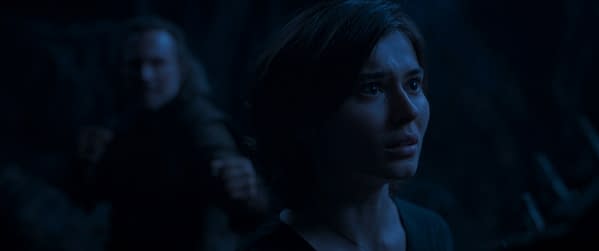 The actor contacted Kilmer before filming. "[Val]'s obviously in a very difficult situation, but I just expressed my love. And I certainly let him know that the spirit of Madmartigan was going to be running all the way through these eight episodes," Slater said. "It was just amazing to be on set and get the vibe and the sense of how appreciated and loved he is as an actor. So he was such a part of this, even though he wasn't physically able to be there." For more, including Slater meeting Kilmer for the first time in the 1993 film True Romance, Mr. Robot, how Allagash reminds him of his time on 1991's Robin Hood: Prince of Thieves, and more, you can check out the interview here.