This week on Food Network's Worst Cooks in America, "High Steaks" found the remaining four recruits competed for a spot in the finale, and the remaining two players were not a surprise, although they came a long way, they have consistently taken the win in the Main Dish challenge. No game to start things off, but a slew of hilarious adventures of Alton Brown and Anne Burrell when they had to complete the Skill Drill challenge as remote control chefs.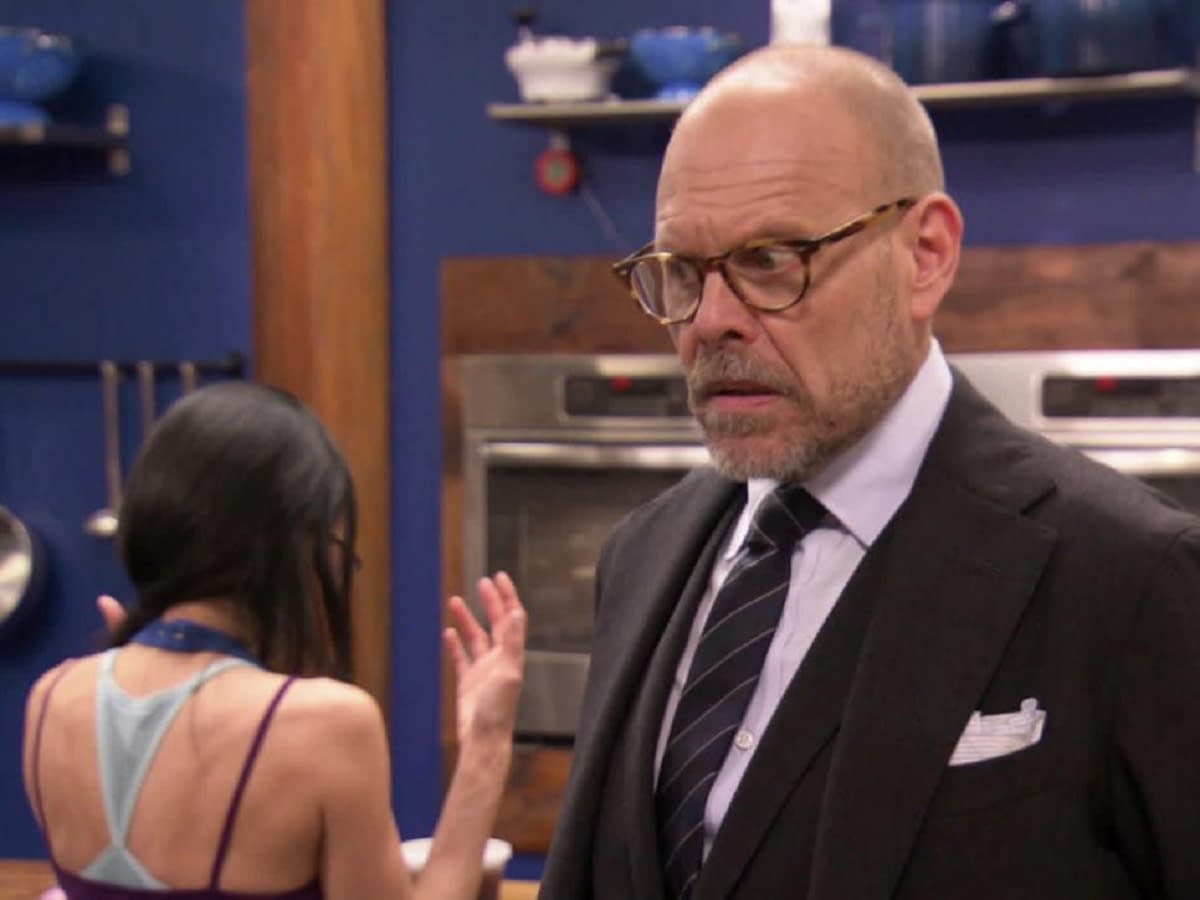 [rwp_box id="0"]
The Blue and Red teams competed by telling Brown and Burrell what to do; the task: recreate a crab sandwich dish. According to Brown, with Kelly being a robot that gave them an advantage.
It really, really did not.
With the players dictating ingredients in the dish and plating, what ensued was a hot mess of recruits not knowing how to tell time, Brown huffing and puffing about being coached like a puppet, and throwing a spatula over the curtain at Leo. Brown's mood continued throughout the rest of the episode, as he did bizarre things like randomly eating things off a plate, throwing ingredients, and drinking Bourbon.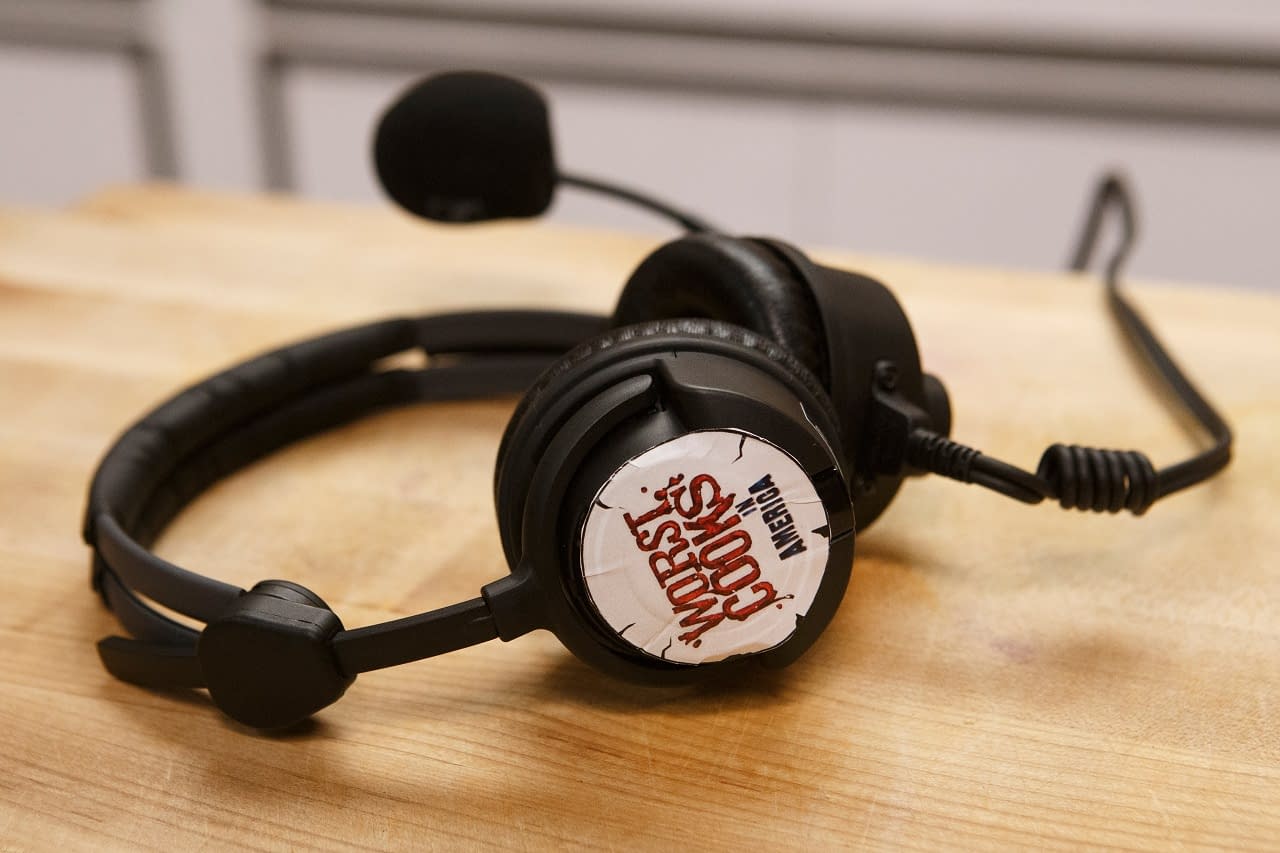 Skill Drill Challenge: 45 minutes to recreate a crab sandwich blind
Team Red, Leslie was talking nonstop over Shannon
Poor Burrell had to keep prompting through the sea of bizarre references, and no agreement on products.
Brown just drank and made a mess of his station, literally tossing things on the floor over his head – he should compete more, absolutely comical to watch.
The Blue Team guided Brown by telling him ingredients look like "green hair"
Leo and Shannon disagreed a lot, and Brown struggled with the plating, even the order on the burger was incorrect.
In the end Brown and Burrell tied

Main Dish Challenge: Steaks
Burrell teaches the recruits to make Ribeye with Creamed Spinach and Potato Cake and to use a Mandolin, they are horrified – not eager to slice a piece of their hand off by accident.
Brown demo's Steak and Eggplant Parmesan.
The Red Team choked on steak rub – it was like a sand dune in the kitchen
Both Shannon and Leslie were very focused, taking this competition and what's at stake very seriously.
I think Leo underwent some type of body snatching, he was completely out of character, quiet, serious, even when Brown did his best to come over and get him worked up, Leo wouldn't budge.
Brown kept picking on Kelly and making what to me resembled some serious zombie faces.
Brown threw in a curve ball, when with 15 min left on the clock, he asked to recruits to make a sauce – panic ensued.
Both Red and Blue teams had some issues with their steak and sides.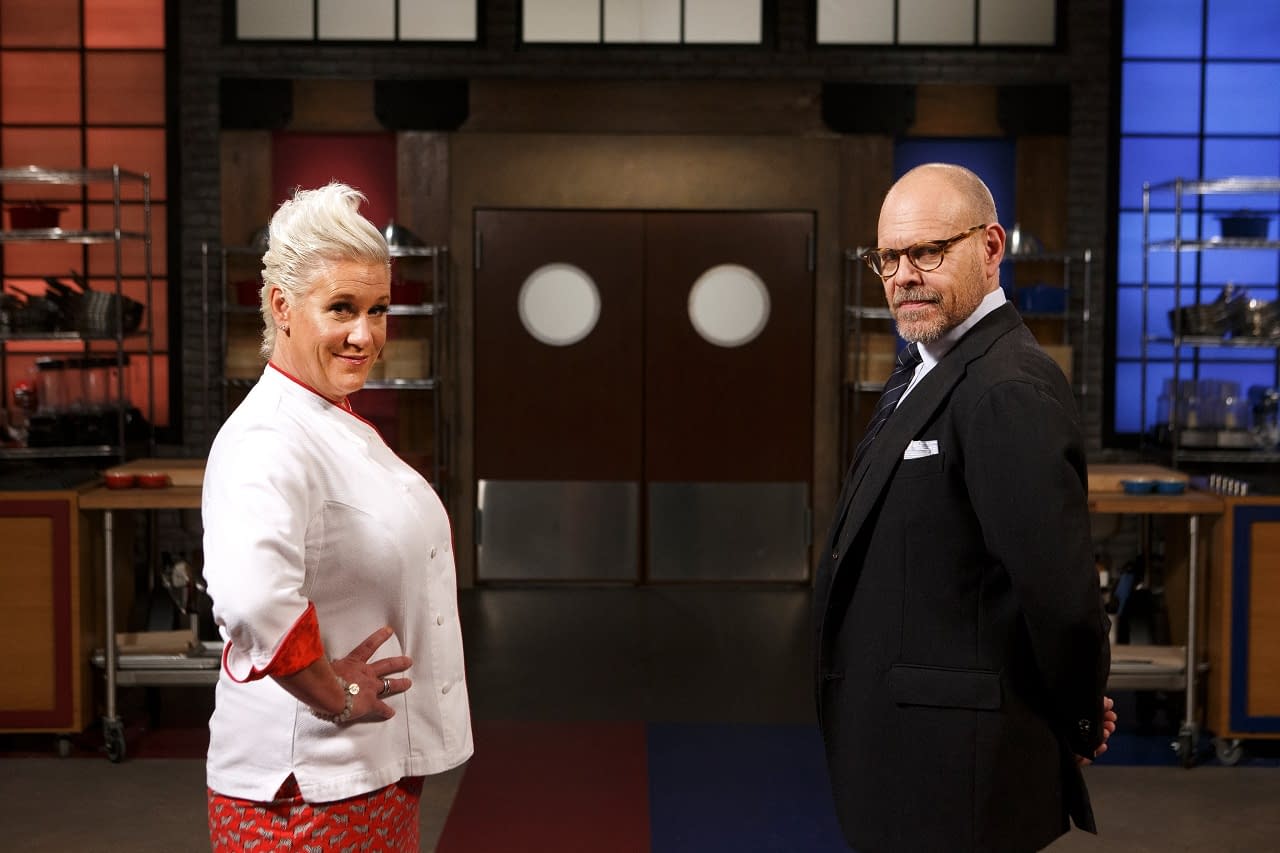 But in the end…
Brown granted the win to Leo – guess all that focus paid off
Said goodbye to 'robot girl' Kelly
Burrell gives the win to Shannon – again
Leslie was sent home – biggest underdog for sure during the entire challenge
Tonight on #worstcooks we play "remote control chef" and I don't like it one darned bit. #replacealton @FoodNetwork pic.twitter.com/OGWaw6owkg

— Alton Brown (@altonbrown) March 1, 2020
So who will take the win on next week's season finale of Worst Cooks in America?
Will it be Leo the Chemist, the recruit who perpetually looks like he is in a state of confusion yet manages to put something delicious on a plate each and every time?
Will it be Shannon, who harnesses the powers of her cat ears to propel her successfully through each challenge?
As much as I would love for Leo to win – I think he is just adorable and Brown might be encouraged to do another season of Worst Cooks in America if he wins – but my vote is for Shannon. Burrell has done an amazing job training her as a recruit – and her confidence, control, and cooking skills are clearly evident.
Enjoyed this article? Share it!