Wrestlemania 34 Was Great, Until It Wasn't Anymore
Wrestlemania has come and gone, and in its wake we have…oh, about 11 hours to process everything from the seven hour show before Raw tonight. The past few years with their long, long, long runtimes have seen noticeable effects on the live crowd and their enthusiasm. This was very evident last night. On paper, you had a card for the ages. Every title was on the line, a dream match we all wanted was booked, maybe the biggest Women's Title match of all time was set to take place. And yet…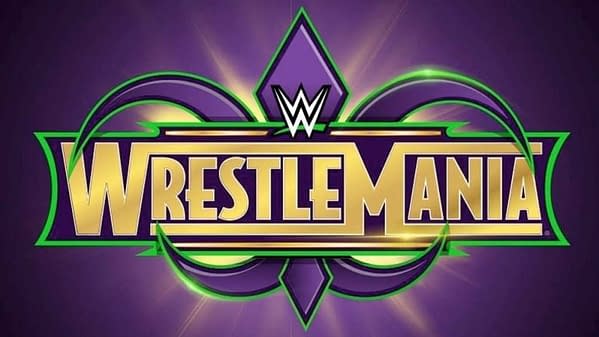 Just about the start of the Alexa Bliss/Nia Jax Raw Women's Title match, the energy was gone. While the AJ Styles/Shinsuke Nakamura match was the people's main event, you would be forgiven for thinking that neither man is well-liked. You could hear a pin drop throughout the match. That Nakamura turned heel in a surprise twist feels secondary to the failure to live up to everyones outsized expectations. In a show full of crazy booking decisions (I mean, I popped for Nicholas, but a kid winning a tag team title?) the weirdest was saved for last. Brock Lesnar, according to his mouthpiece (I'm sorry-advocate) and UFC President Dana White, is heading back to that company to fight MMA again. You have spent four years preparing us for the coronation of Roman Reigns as THE Guy. It was all set up to just do it already. And yet they didn't. Brock Lesnar once again walked into New Orleans with us all knowing he would lose, only to win.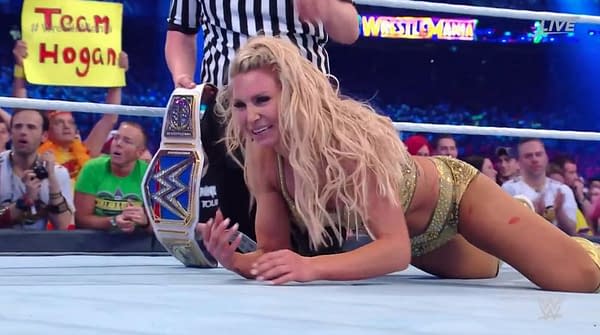 That is not to say the show was bad. All three preshow matches were solid. The main card opener with Seth Rollins becoming a Grand Slam Champion was great. Charlotte and Asuka was the match of the night, and I for one am glad Charlotte ended that streak. Would you have rather Asuka was fed to Ronda Rousey in a year? Or won and was cashed in on by Carmella Tuesday night? I didn't think so. Speaking of Rousey, that match delivered in spades. Entertaining, and after weeks of build with a robot Rousey on our tv's, she succeeded by being nothing other than herself. Jinder Mahal winning the United States title with Rusev chasing him will be fantastic. The aforementioned Bliss/Jax match turned around and was entertaining.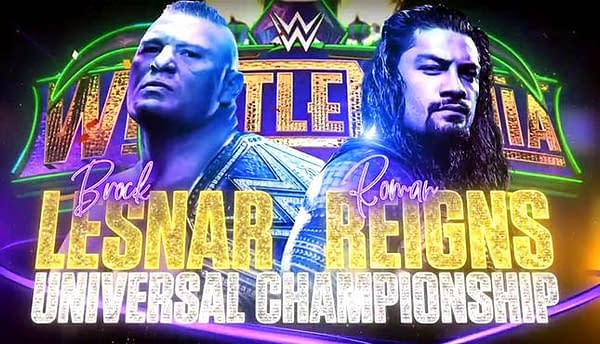 Those title matches though. Both were tedious and odd. Not as pointless feeling as the Tag Team title matches (which pretty much spit on the great work of The Usos, The New Day, and The Bar this last year), but by having either mediocre matches or one-sided beatings leading to surprise endings, it felt like the end to a comic book crossover- less a culmination and more about continuation. I miss feuds having their big blow off Wrestlemania. It made them feel more special, because they told us they were. We have been trained to think that.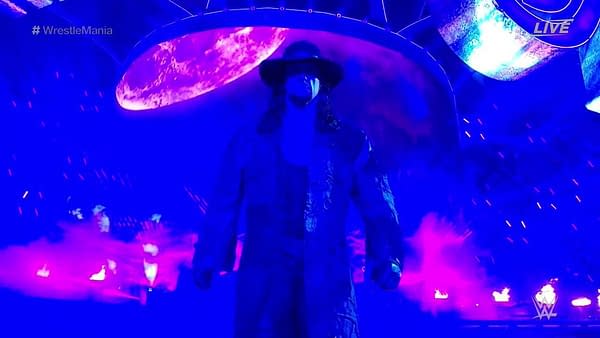 All of that and I haven't even bought up the decision to bring The Undertaker back for a match. He squashed John Cena and erased the image of a broken and overweight Taker from last year, but for what purpose? I loved the squash- if this now is the last time we see the Dead Man, I am glad it was like this and not that terrible Roman Reigns match. If it isn't, well…at least he looked like The Undertaker again.
More questions without clear answers. Like always, we don't have to wait long for the answers. The Road to Wrestlemania 35 starts tonight.