WWE Halftime Heat Returns with NXT 6-Man Tag Match; Shawn Michaels Announcing
As huge as the fireworks were that took place during last night's WWE NXT TakeOver: Phoenix, they didn't stop once the show went off the air with NXT Champion Tommaso Ciampa and newly-crowned NXT North American Champion Johnny Gargano holding their titles high–DIY reunited, and it was feeling so good for both of them.
Unfortunately, that feeling wasn't mutual–with Aleister Black, Ricochet and Velveteen Dream making their way out to air their respective "grievances with the pair–and with The Undisputed Era's Adam Cole, who came out to even the odds. What resulted wasn't exactly what you call a reasoned debate–unless "reasoned debate" is defined as a finely choreographed "melee" throughout Arizona's Talking Stick Resort Arena:
With tension this high, there's only one way to settle it…one event to settle it during…and one WWE Legend on hand to call the action as he sees it from the perspective of a ring veteran.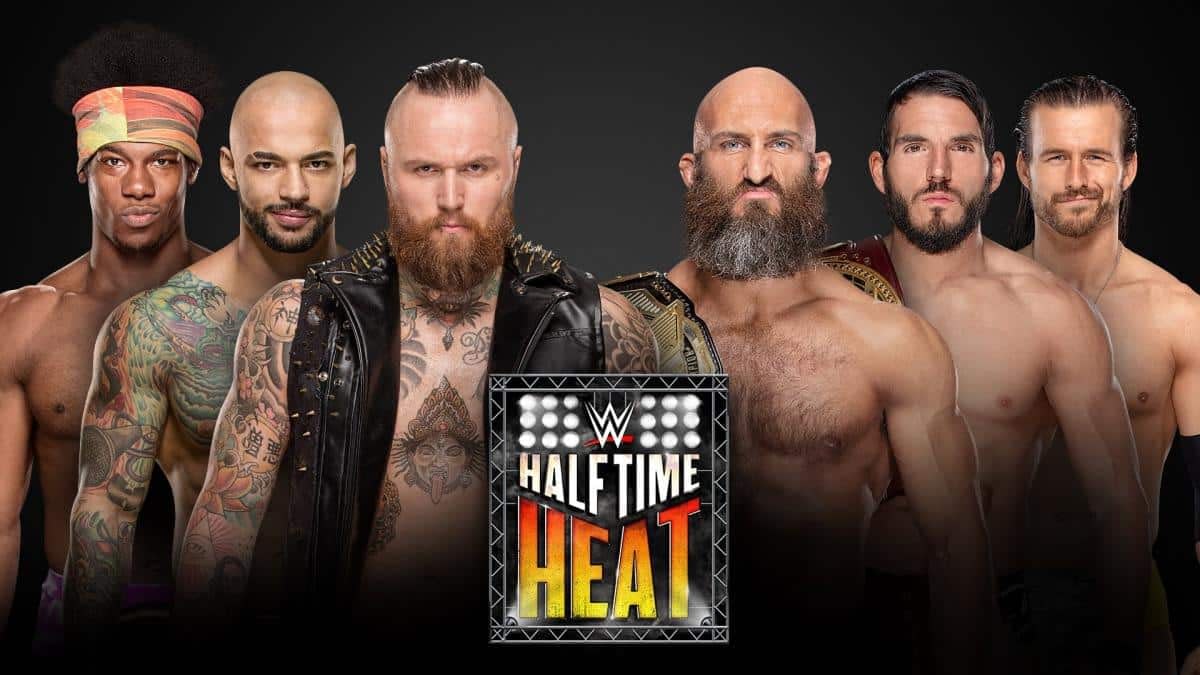 For the first time in two decades and announced during this year's Royal Rumble Kickoff broadcast, WWE Halftime Heat returns during the halftime of this year's Super Bowl–with the New England Patriots taking on the Los Angeles Rams on Sunday, February 3rd. During the six-man tag team match, Black, Ricochet, and Dream will team-up against the likes of Ciampa, Gargano, and Adam Cole–with WWE Hall of Famer Shawn Michaels joining the announce team for the match.
WWE Halftime Heat will be available on the WWE Network, as well as on WWE.com, the WWE App, YouTube, Facebook, and Twitter. As a build-up to the big match, a marathon of some of NXT's most epic matches of all time, with wrestlers ranging from Finn Balor and Sasha Banks to Asuka and The Undisputed ERA, will stream on WWE.com, the WWE App, YouTube, Facebook, and Twitter starting Sunday, February 3rd, at 2 p.m. ET.
The original WWE Halftime Heat aired in January 1999 and saw Mick "Mankind" Foley defeat Dwayne "The Rock" Johnson to win his second WWE Championship in an Empty Arena Match, during halftime of that year's game between the Denver Broncos and Atlanta Falcons.