WWE: Hall of Fame Announcer Howard Finkel Passes Away
Howard Finkel, one of the most prominent legendary voices of professional wrestling for generations, passed at the age of 69. Affectionately known as "The Fink," the long-time ring announcer provided introductions to wrestlers since the days of the World Wide Wrestling Federation (WWWF). The New Jersey native made his debut for the company in 1977 at New York's Madison Square Garden. By 1979, Finkel worked full-time as a ring announcer. Finkel became a lifelong employee as the WWWF transitioned as the World Wrestling Federation (WWF) under Vince McMahon Jr in 1980. From the 80s-2000s, the Fink's signature voice helped make the likes of Ricky "The Dragon" Steamboat," Macho Man" Randy Savage, The Rock, and" Stone Cold" Steve Austin into household names.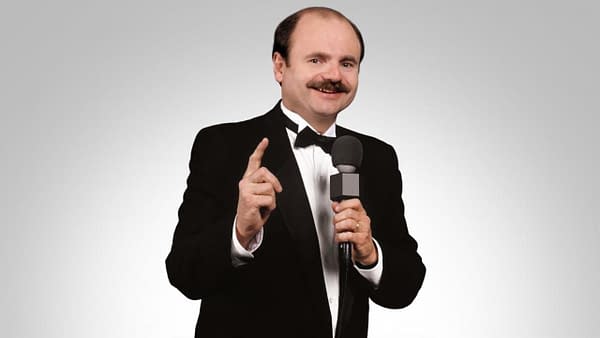 WWE's Greatest Voice
When a title changed hands and Finkel announced the "New Champion," it served as the perfect exclamation point for the talent who's made his/her mark with the WWF. The Fink occasionally participated in storylines including his infamous feud with Harvey Wippleman in a Tuxedo Match on Raw. In SummerSlam 1998, he helped X-Pac shave Jeff Jarrett's head in a Hair vs. Hair match. In the 2000s, the WWF rebranded itself to World Wrestling Entertainment (WWE), and Finkel's duties were reduced to special engagements like WrestleMania. During the pay-per-view, he introduced the latest Hall of Fame class inductees as they emerged from the entrance for one final curtain call. Though he remained active backstage, Finkel retired from ring announcing in 2017.
WWE celebrated Finkel's long tenure with the company inducting him to their Hall of Fame in 2009. He holds the distinction as the only ring announcer inducted. Finkel's final appearance for the company was on January 2018 at the 25th Anniversary of Monday Night Raw, providing the recorded audio introduction of the Undertaker. While The Fink decided to step away from the ring, he became involved with the company's programming for WWE Network like Legend's House and The Edge and Christian Show. Those from across the wrestling industry from current and past WWE performers poured various tributes via social media. What is your fondest memory of Howard Finkel?