'WWE Raw': SNL's Michael Che, Colin Jost Invade Wells Fargo Center Monday Night
"Live! From New York! It's…"
It Doesn't Matter Who You Are Or Where You're From!
Yup, that's right: the worlds of World Wrestling Entertainment (WWE) and NBC's Saturday Night Live are ready to collide once again with news that SNL's "Weekend Update" anchors Michael Che & Colin Jost are joining the superstars of WWE Raw this Monday night from the Wells Fargo Center in Motown Philly. On Sunday, the WWE made the official announcement via their website and Twitter accounts – which you can find below.
While it's still unknown (probably even to the writers until five minutes after going live) what exactly Che and Jost's roles will be that night, reports that they are forming a tag team called "Breaking News" to challenge The Revival for the WWE RAW Tag Team Championship titles have not been confirmed.
In a related story, up-and-coming wrestling promotion All Elite Wrestling (AEW) has reportedly reached out to several cast members from FOX's Mad TV. Despite the show having not been on the air for the past ten years, negotiations are said to look "promising" and that they're now down to "one or two" options that will "change the face of wrestling in ways unseen since the days of 'The Monday Night Wars.'" Reports have not been officially confirmed because we just made that up as we were writing this.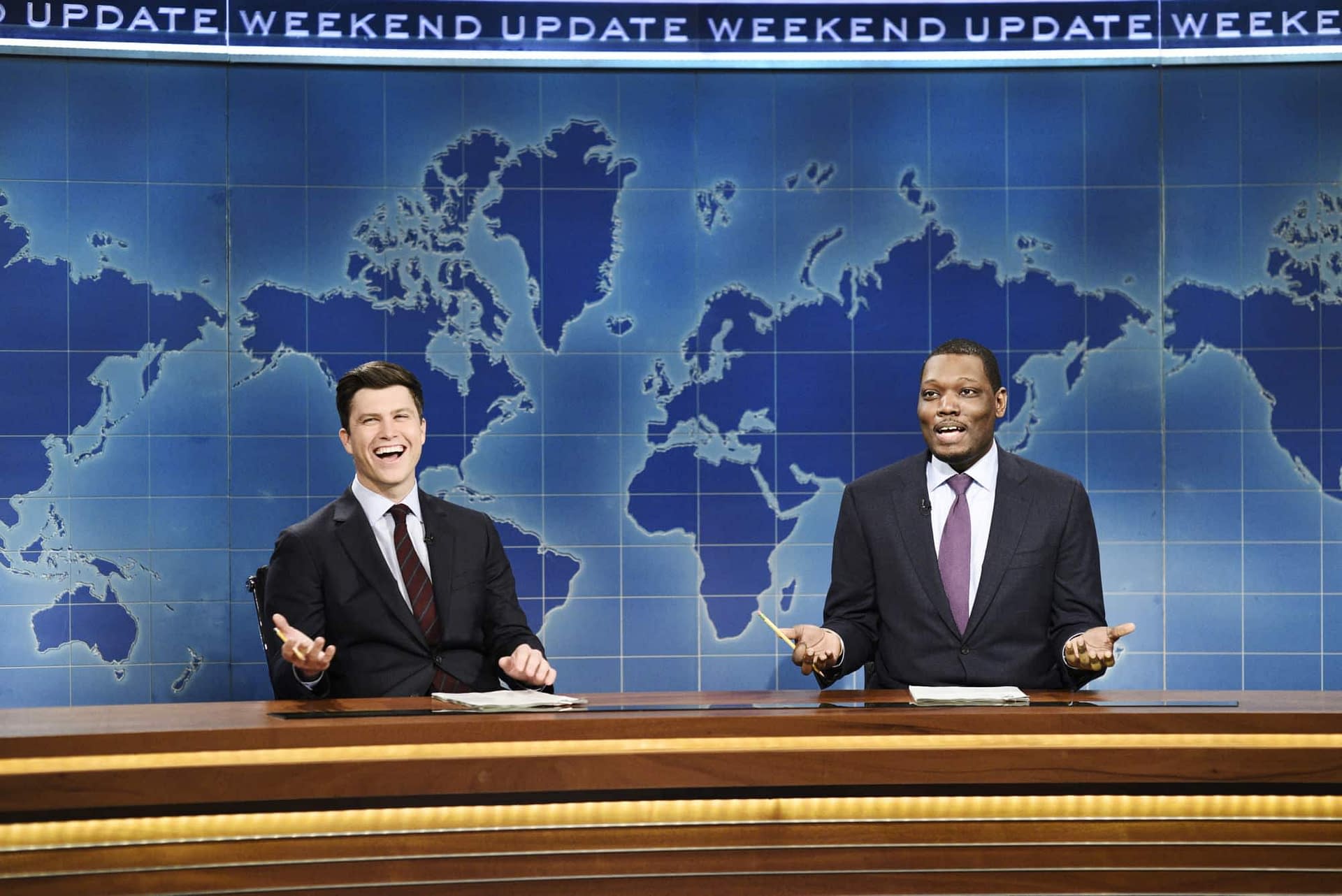 For Monday Night Raw, they're Michael Che & Colin Jost!

Yes, the popular duo of SNL's "Weekend Update" will be special guests on tomorrow's Raw from Philadelphia. With neither Che or Jost afraid to tell it like it is, what will the two popular personalities have in store for the longest running episodic program in television history?

Find out tomorrow night!
Here's a little sample of Che and Jost laying down some righteous satirical smackdowns in their "yard": SNL's "Weekend Update":
Aside from the times the WWE subleased the 11:30 p.m. timeslot from SNL and NBC for Saturday Night's Main Event (and helping save the timeslot during SNL's slightly-less-than-glorious ratings woes), the two have had a pretty sweet working relationship together – which means you can probably tell that I'm about to segue into two past SNL/WWE clips. Enjoy!
Here's a look at the preview and five "Quick Hits" for this Monday's WWE Raw, broadcasting live from the Wells Fargo Center in Philadelphia, PA, starting 8 p.m. ET / 7 p.m. CT:
Batista assaulted two-time WWE Hall of Famer Ric Flair during "The Nature Boy's" 70th birthday celebration to send a message to Triple H. How will The Game address the heinous actions of his former Evolution ally?

● Animalistic aggression

● What is the status of the Raw Women's Championship?

● Is a Shield reunion on the horizon?

● Intercontinental and Extraordinary

● SNL "Weekend Update" hosts Michael Che & Colin Jost to be special guests on Raw