WWE Social Distancing, The Attitude Era, and Renee Young's Feet
Here are a few quick wrestling updates to close out your Saturday. The local Florida journalists who broke the story on WWE gaining "essential" status from the Florida government on the same day Linda McMahon's Republican Super PAC pledged to spend $18.5 million in the state of Florida continue to be a thorn in the side of the wrestling giant. In the latest development, reporter Stephanie Coueignoux reports on local business owners and their feelings on WWE continuing to run shows and whether or not they are practicing social distancing.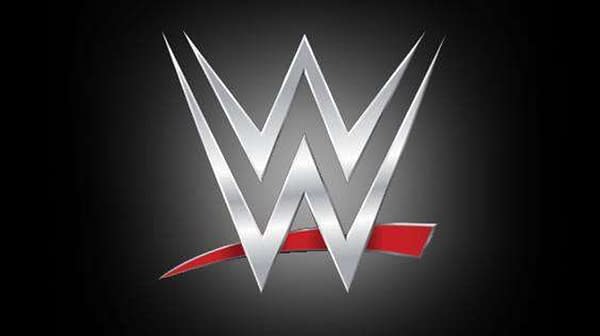 Earlier this week, a person claiming to be a WWE employee submitted a public comment to a local government meeting saying WWE was forcing staff to work the shows and that it was impossible to practice social distancing. Coueignoux reports, "I just spoke w/owners of 2 businesses near one of @WWE Orlando filming facilities. One owner is very concerned- says he's seen employees not practice social distancing. Other owner telling me everyone's trying to make a living. He's ok w/shows- as long as they don't go near him."
Also on Twitter, Eric Bischoff kicked off a game of one-upmanship when he tried to take credit for WWE's attitude era, saying it was basically a ripoff of his WCW Monday Nitro NWO era. "Because the Attitude Era was nothing more than a derivative (I'm being elegant) of the nWo and Nitro era which forced WWE to abandon their previous creative strategy and presentation to compete with a new formula," Bischoff said.
This prompted a response from Bully Ray, who pointed out that it was actually ECW that inspired both WWE and WCW to change things up in the 90s. "And, the nWo, Nitro and Attitude Era were nothing more than a derivative of the ECW era," Bully Ray tweeted. "ECW was the Napster of the wrestling business. Both co's may have gone out of business…but both co's revolutionized their respective industries. Fans still chant ECW. Not WCW or WWE."
While that's a good point, AEW announcer Jim Ross chimed in for the win, attributing everything to Mid-South wrestling. "And the catalyst for the Wild West feel of ECW was Mud South Wrestling….just my two cents," Ross tweeted.
Does anyone want to go back further? Finally, a special treat for all you foot fetishists out there. Renee Young, in congratulating Triple H on his 25 years in WWE, also thanked him for earning her a spot on foot fetish website Wikifeet. And yes, she posted the video in question.
Happy Saturday, marks!