WWE The Horror Show at Extreme Rules: Bayley vs Nikki Cross
WWE has their Extreme Rules show for the year going on, also dubbed WWE The Horror Show at Extreme Rules, which sounds more like an October PPV. Second on the card was the SmackDown Women's Title match between Bayley and Nikki Cross. Bayley and Sasha Banks have been carrying both RAW and SmackDown as of late, as Bayley Dos Straps continues to impress with her excellent heel turn. It is hard to remember why they ever thought to bring her up as a face in the first place watching her lately. Who left Extreme Rules the champ?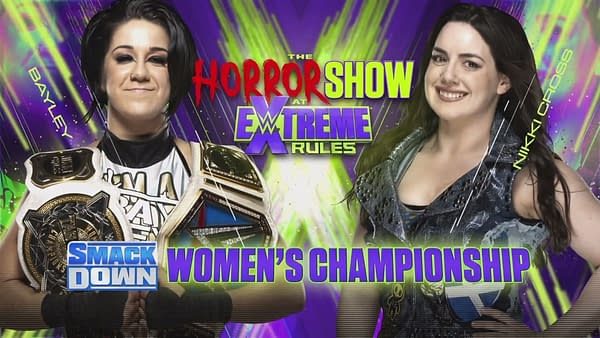 Extreme Rules SmackDown Women's Title Match
Match opens up with a lock-up and Bayley tossing Nikki around and taunting her. man, as anyone benefitted more from a heel turn lately than Bayley? Cross comes back with. slap and some offense of her own to the outside. Quick pace as this one starts, as Cross hits a crossbody from the top for a two count, then another. A third is hit by Cross on the outside and Bayley is on the ropes before slapping Cross into the plexiglass around the ring. Bayley is in complete control now, showing off her versatility. Nothing overtly Extreme Rules about this match…
Some mischief with the ring apron leads to Nikki getting the champ into a submission attempt, before Bayley hits a Bayley to Bayley for a two count, then a superplex from the top for another two count. Lots of back and forth action taking place as Cross starts to pull away a bit. Bayley is taking quite a few bumps on her neck and head, it is getting painful to watch. Huge neckbreaker to the outside by Nikki, As Sasha watches from ringside along with Alexa Bliss. Banks and Bliss on the apron to distract the ref, and Bayley hits Cross with a face plant onto Sasha's hand grip for the three count, retaining her title at Extreme Rules. Not a bad little match, both looked strong. The finish was a tad sloppy, but solid overall.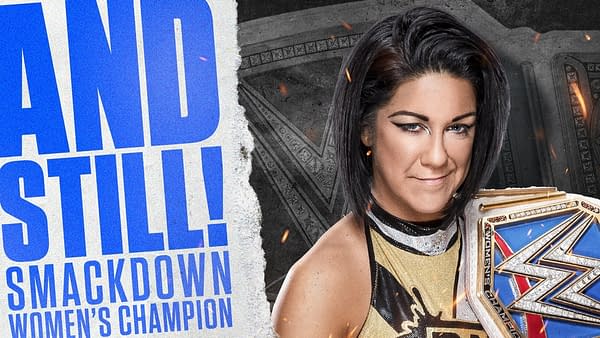 Winner: Bayley